Pro-Israel group condemns PF candidate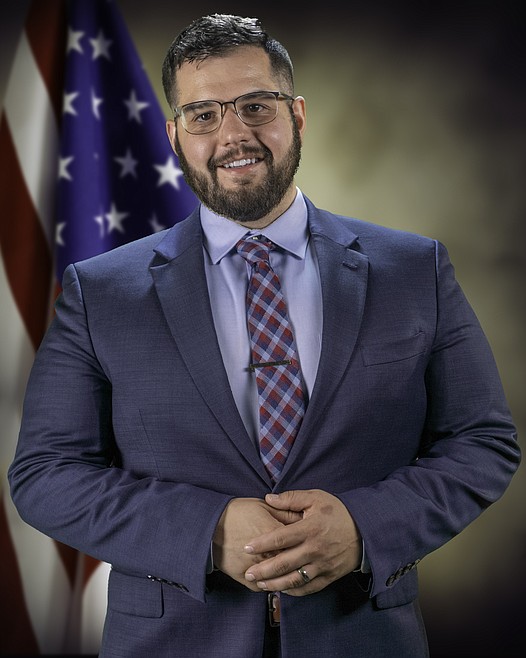 by
MADISON HARDY
Staff Writer
|
October 8, 2021 1:09 AM
The nation's largest pro-Israel organization condemned a Post Falls School Board candidate Thursday afternoon just hours after the local Republican Party leader affirmed his endorsement.
Running for Trustee Zone 5, David Reilly has been the subject of local and national news stories about his documented commentaries on race, religion, homosexuality and politics.
The Press wrote about Reilly on Oct. 2, and on Tuesday, The Daily Beast published a blistering piece on Reilly headlined "Antisemitic troll tries to infiltrate Idaho school board."
Pastor David McGarrah, director of the Idaho chapter of Christians United for Israel, released a statement to The Press on Thursday afternoon condemning Reilly's candidacy. CUFI is a national organization with more than 10 million members, including over 40,000 Idaho residents.
"Mr. Reilly is an anti-Semite who has no business being involved in children's education," McGarrah wrote. "He has repeatedly made horrific statements concerning our Jewish brothers and sisters and should be condemned by all people of conscience, including and especially the Kootenai County GOP and the Idaho Republican Party."
The Kootenai County Republican Central Committee has endorsed Reilly and doubled down on its support Thursday.
"It is my sincere hope and prayer that Mr. Reilly turns away from his evil ideology and finds the peace that comes with loving thy neighbor," McGarrah's statement added.
Reilly told The Press on Thursday afternoon that the people "calling me names are the same people who have labeled Michelle Malkin and Candace Owens 'white supremacists.'"
Malkin and Owens are conservative political pundits. Human rights organizations have criticized them for their comments on race, religion and immigration.
Reilly reinforced his intent to win the school board seat, stating that "out of all the candidates running in the county," he's the most knowledgeable about how critical race theory, social-emotional learning and common core "impact our kids."
"I am determined to fight for students and their parents from all backgrounds against these destructive policies and curriculum," Reilly told The Press. "These people are attacking me personally because they cannot attack my platform, because by attacking my platform, they are attacking parents."
On Facebook Thursday, KCRCC Chairman Brent Regan refuted the anti-Semitic accusations against Reilly. In the post, Regan said some people have called for the KCRCC to rescind its endorsement.
"This would be unwise because Dave's story is a remarkable one of salvation, and is an inspiration to those struggling with life's challenges," he wrote.
The post compares the "false narrative" against Reilly to be the result of "cancel culture."
"As for the false anti-Semite claim, Dave has been endorsed by our friend, and Holocaust survivor, Alan Golub," Regan wrote.
Golub, of Hayden, said Thursday night he is a strong supporter of Reilly — but he is not a Holocaust survivor.
"No, my mother was a Holocaust survivor," Golub told The Press. "I vetted David for about three hours. He's a great guy. He is not anti-Semitic."
And Regan was sticking to his endorsement.
"I believe Dave is a good man who will make an excellent Trustee and will resist the Progressive / Marxist indoctrination of our children," he wrote. "I encourage you to ignore the false accusations and continue your support of ALL of our recommended candidates."
Recent Headlines
---