Pennsylvania virus cases rise among vaccinated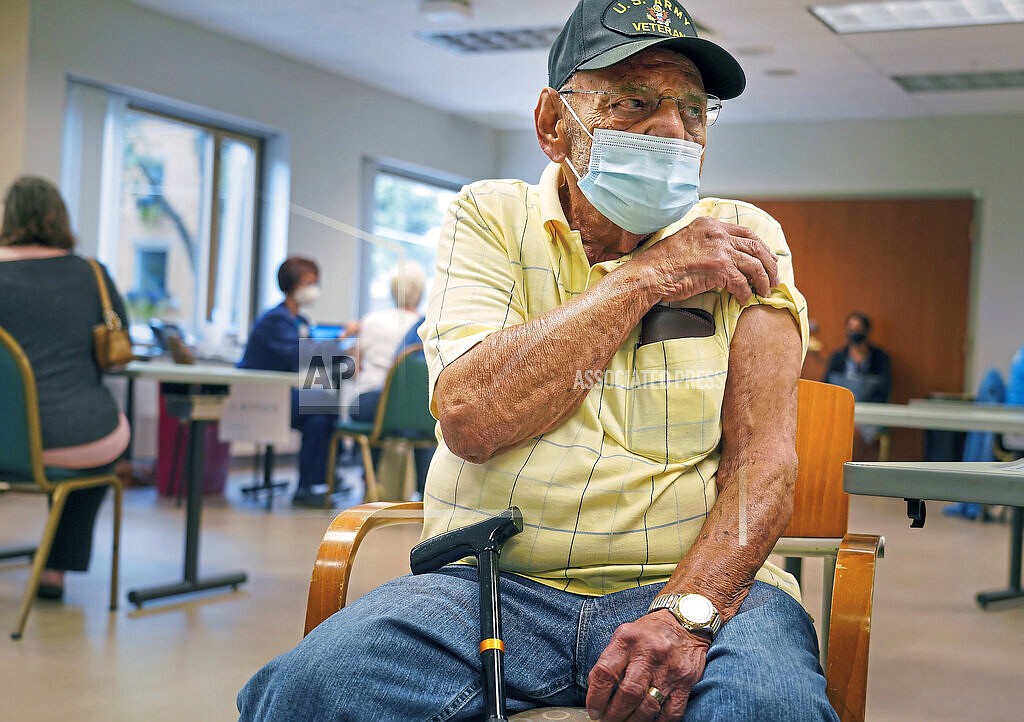 Richard Laslow, 86, of Plum, Pa., prepares to receive a COVID-19 booster shot at Allegheny General Hospital on Pittsburgh's North Side on Thursday, Sept. 23, 2021. The U.S. vaccination drive against COVID-19 stood on the verge of a major new phase as government advisers Thursday recommended booster doses of Pfizer's vaccine for millions of older or otherwise vulnerable Americans — despite doubts the extra shots will do much to slow the pandemic. (Steve Mellon/Pittsburgh Post-Gazette via AP)
|
October 8, 2021 12:45 PM
By The Associated Press
HARRISBURG, Pa. — The proportion of coronavirus infections and hospitalizations among vaccinated Pennsylvania residents has risen sharply in the past month, although the shot remains broadly protective.
That's according to new statewide health data. The latest Department of Health statistics on so-called "breakthrough" infections show from Sept. 5 to Oct. 4, vaccinated people represented just over a quarter (26%) of more than 135,000 new infections and nearly 5,000 hospital admissions across the state.
That's up from just 6% of cases and 5% of hospitalizations between January and September. Pennsylvania residents who remain unvaccinated are still far more likely to contract the coronavirus, become hospitalized and die than those who got the shot.
Dr. Denise Johnson, the state's acting physician general, says the data reinforced the case for booster shots. Last month, U.S. health officials approved a third dose of the Pfizer vaccine for all Americans 65 and older, along with younger people with health issues or those in high-risk, frontline jobs.
Recent Headlines
---