Music on Government Way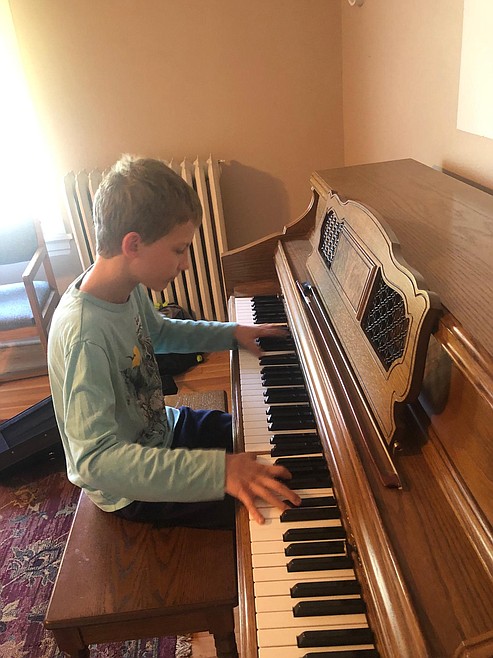 Michael Tsiro, a new piano student, works on pieces by Ludwig van Beethoven at the Music Conservatory of Coeur d'Alene, located in the historic Hamilton House, on Tuesday. Photo courtesy of Julienne Dance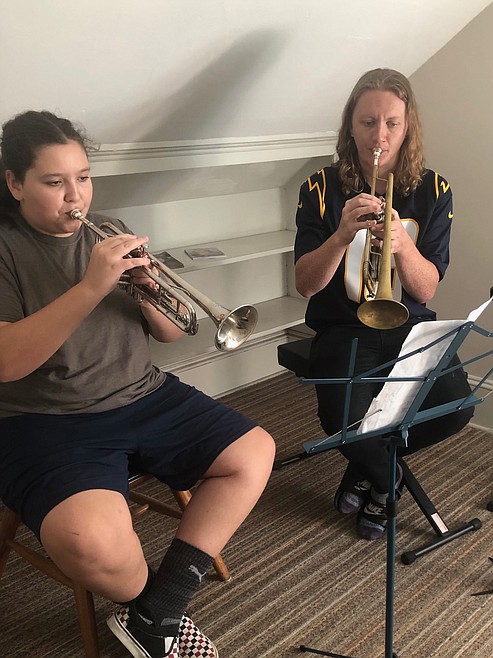 Trumpet student Felix Deady, left, works with instructor Caden Davis at the Music Conservatory of Coeur d'Alene located in the historic Hamilton House on Tuesday. Photo courtesy of Julienne Dance
Previous
Next
by
HANNAH NEFF/Press
|
October 8, 2021 1:00 AM
The weekend marks the one-year anniversary of saving the historic Hamilton House, a 113-year-old building in Coeur d'Alene, as well as the first birthday of the Music Conservatory of Coeur d'Alene.
"It's been miraculously unreal," director Julienne Dance said. "We are so grateful to the public for supporting this."
After a year of back and forth, the house was saved from demolition in October of 2020 after a last-minute purchase by Coeur d'Alene Mayor Steve Widmyer and Windermere/Coeur d'Alene Realty Inc. owner Donald "Pepper" Smock.
The new owners said they made the $500,001 purchase with the sole intention of leasing the building out to the Music Conservatory of Coeur d'Alene.
The two-story, 5,000-square-foot home was built for Boyd Hamilton, the city's second mayor, and his wife, Alta Brown.
It has been occupied by many famous residents including renowned pianist Dean Elder, soprano soloist Agnes Hawkins and her husband, William Hawkins, a local attorney, prosecutor and civic leader.
Idaho Supreme Court Justice William McNaughton and opera singer Florence Gregory have also once called the building their home.
After gaining new life, the building is now used for music lessons and concerts, connecting young musicians and seasoned professionals in Kootenai County.
"The school itself is inspiring to the kids," Dance said. "The families are involved. They're helping them practice. When they sign up for lessons they understand that this is a commitment that they make and they just learn to make it a part of their life."
Through many grants and donations from the community over the past year, the building has undergone restoration and instruments have been purchased.
Dance said notably, the Women's Gift Alliance grant has helped facilitate the group piano lab and piano studio, and the donation of a grand piano by Joanne Smith has made many concerts possible.
To celebrate their birthday and saving of the Hamilton House, the music conservatory is holding an Autumn Course Sampler tonight from 5 to 7 p.m. during the ArtWalk Celebration Open House. The open house hours are 5 to 8 p.m.
Many instructors will be available offering 10-minute sample lessons of the music classes offered. There will be refreshments and music.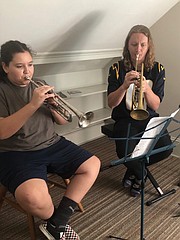 Recent Headlines
---