Chloe Johnson, 85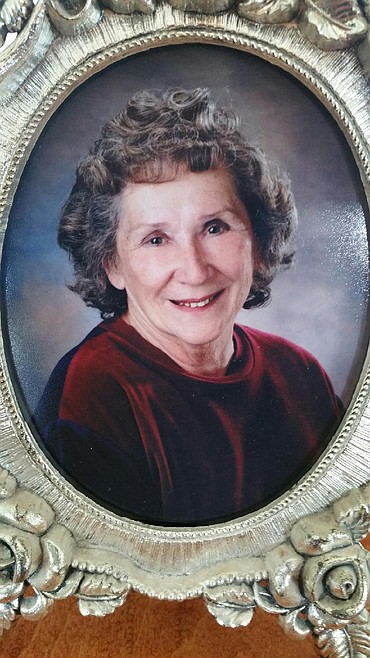 |
October 8, 2021 1:00 AM
Chloe Etta Johnson Derr, 85
Chloe Etta passed peacefully through heaven's gate on Sept. 20, 2021. She was the eldest daughter of Otto and Helen Waller. Chloe was raised in the Ozarks; she moved to North Idaho with her parents and siblings in the early 1950s.
Chloe was married to Boyd U. Johnson for 31 years; together they raised 4 daughters. After Boyd's death, she met and married Jerry Derr who also preceded her in death.
Chloe loved sunshine, fresh air, and long drives. She was dedicated to her family and loved the Lord. Chloe was blessed with good health until Saturday evening Sept. 18 at which time she suffered a heart attack. As was her wish, mom waited for all her daughters to assemble before peacefully passing from this world to heaven ... on the rays of a setting sun.
Chloe is survived by her daughters; Karen Johnson, Diana Parenteau, Barbara Garcia (Mike), and Shirley Humphries (Earnest) along with numerous grandchildren, great-grandchildren, nieces and nephews. She is also survived by her sisters Cleora Lambert and Glenda Sawyer, both from the Silver Valley. In addition to her husbands, she was preceded in death by her parents, sisters Jeannette James and Linda Swan, brother Olaf Lynn Waller, and granddaughter Kristy Evans.
Per her wishes, there will be no service. Please remember Chloe Etta with a smile and a twinkle in her eye. Imagine her riding a moonbeam in heaven or balanced on the last few rays of a setting sun ... such thoughts would bring her joy.
Recent Headlines
---