THE CHEAP SEATS with STEVE CAMERON: Cougars have a shot to win Pac-12 North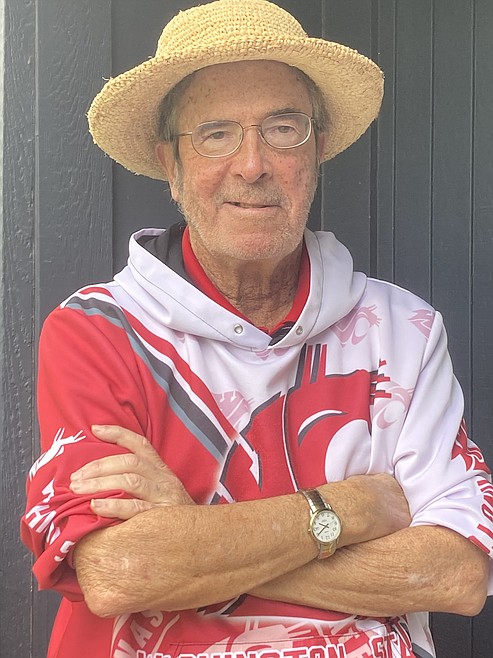 |
October 8, 2021 1:02 AM
You're not going to believe this, but…
I think Washington State has a real shot to win the Pac-12 North.
Yes, seriously.
It would help if Nick Rolovich got vaccinated, so that conversation could get buried once and for all.
Still, assuming Rolo and his staff remain in place, it strikes me that the Cougs are getting better while almost everyone else in the North is treading water.
Or worse.
The one exception will be at Martin Stadium on Saturday afternoon, and we can find out if my faith in Wazzu is well placed.
Oregon State comes to the Palouse as the only team in the division with a perfect conference record.
The Beavers, with their punch-you-in-the-mouth running game, have dispatched USC (on the road) and Washington to establish themselves as legit contenders.
If the Cougs can outslug Oregon State this weekend, the entire North will be up for grabs — just about the time Wazzu is finally getting healthy.
SO, WHERE do I find such optimism regarding Washington State?
Why am I willing to be mocked if Oregon State wins on cruise control, or if the Cougs let another late lead slip away?
Start with this…
Coordinator Jake Dickert's defense matches Oregon as the fastest in the division, and now WSU finally is playing as an organized unit.
After the Cougs beat Cal 21-6 last week, Dickert reminded us all that, because of the COVID-wrecked 2020 season, he's had just nine games to put a pretty complicated defense in place.
But Wazzu is getting the hang of it.
Dickert called some exotic schemes to harass Cal, things like blitzing from the secondary while edge rushers dropped into coverage, and using four primary edge guys up front on passing downs — instead of playing with two tackles.
The Cougs are pretty much a veteran group on defense, but it's taken time for them to absorb Dickert's complete package.
Now?
They'll be hard to gash, and with a little help from the offense, the curse of blowing second-half leads can be dismissed.
Let's not forget that Wazzu had Oregon and Utah on the ropes last year, then Utah State and Utah (again) this season.
There's talent in Pullman, and the issue has been putting it together.
THE OTHER item which makes me suspect the Cougs will keep getting better involves Rolovich's run-and-shoot offense.
They've had to play a few games already this year with soph quarterback Jayden de Laura either missing entirely or trying to compete with a bum leg.
And de Laura…
Well, Rolo won't insult his backup QBs, but he's used three of them so far and the offense has gone nowhere.
De Laura is the Cougs' spark, and he's now getting his legs under him.
Besides that, Rolovich clearly allowed de Laura to play fast and loose at Cal, and you could see the difference — in tempo, body language and results — with the Cougar offense.
Playmakers like Max Borghi, Deon McIntosh, Calvin Jackson Jr. ("Mr. SportsCenter"), Travell Harris and De'Zhaun Stribling suddenly were free to strut their stuff.
Rolo made clear at a press briefing this week that, barring injury, de Laura was his quarterback.
Period.
What's more, the kid from Honolulu would be free to pass, run, change plays and do whatever it took to move the ball.
"I don't ever want to take away his calculated gunslinger mentality," Rolovich said.
"It's part of the offense we run."
So, the rest of the conference is on notice…
The Cougs will be running and shooting the rest of the way.
Let's see how far it takes them.
Email: scameron@cdapress.com
Steve Cameron's "Cheap Seats" columns appear in The Press on Mondays, Wednesdays and Fridays.
He also writes Zags Tracker, a commentary on Gonzaga basketball which is published monthly during the offseason, and weekly beginning in late October.
---