'This isn't a made-up pandemic'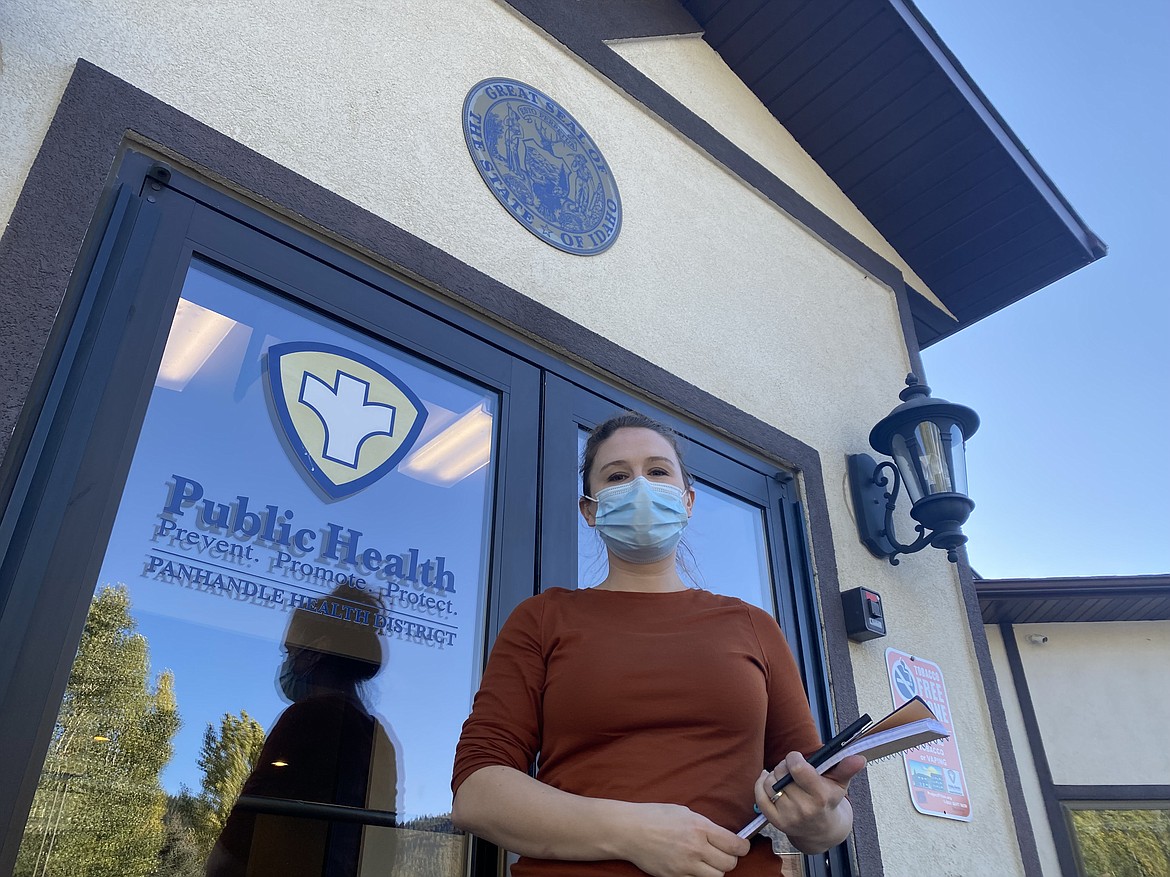 Mary Rehnborg, an environmental program manager for Panhandle Health District, shared her family's experience with COVID-19 as part of a series with The Press. (MADISON HARDY/Press)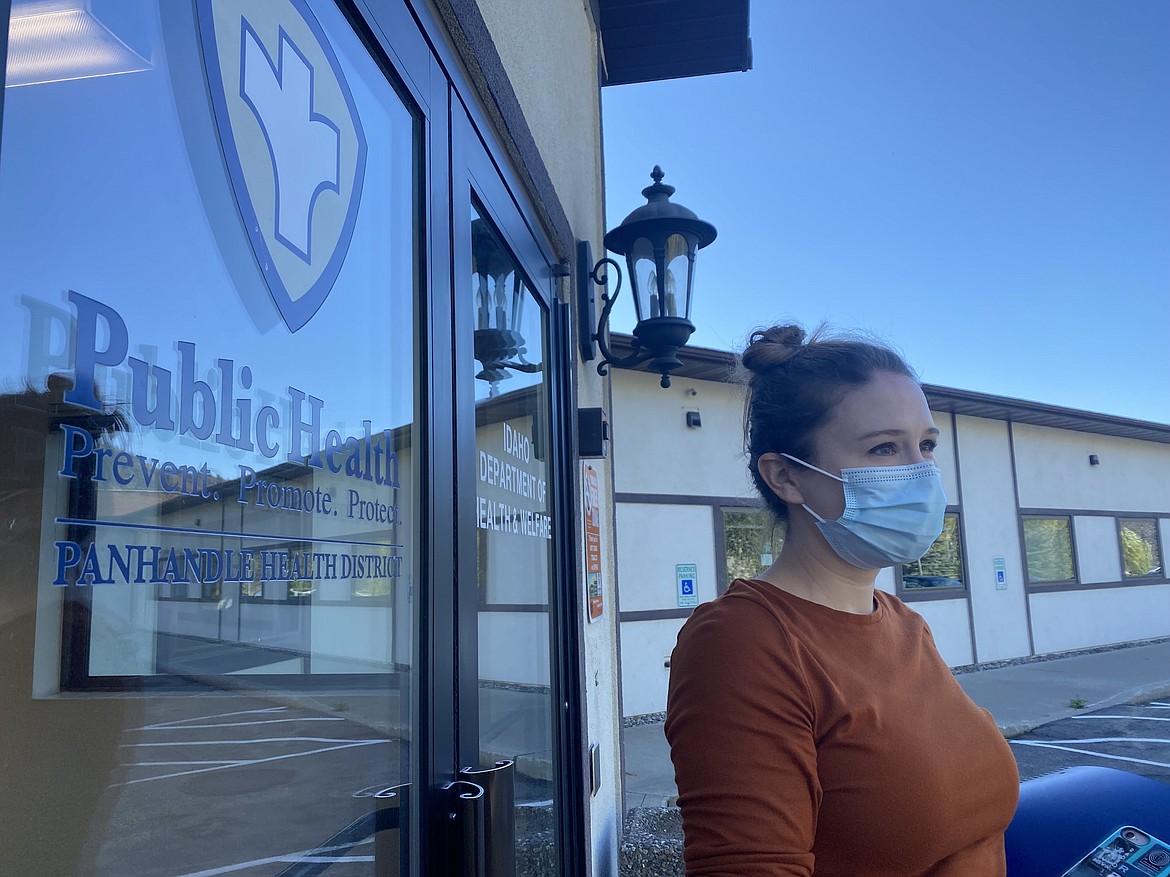 Mary Rehnborg, an environmental program manager for Panhandle Health District, shared her family's experience with COVID-19 as part of a series with The Press. (MADISON HARDY/Press)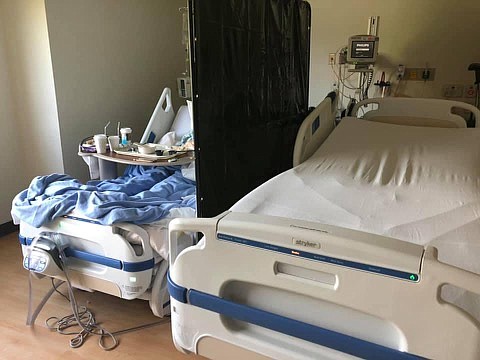 Due to climbing COVID-19 hospitalizations, normally one-person patient rooms house two beds that are split with a make-shift curtain. Photo courtesy Mary Rehnborg.
Previous
Next
by
MADISON HARDY
Staff Writer
|
October 7, 2021 1:08 AM
COVID-19 didn't cause Mary Rehnborg's mother's admission to the hospital, but it affected every aspect of her care.
On Sept. 10, Rehnborg's 74-year-old mother fell 10 feet into a metal dumpster at the Kellogg transfer station.
X-rays taken at Shoshone Medical Center showed Rehnborg's mother had broken her hip, wrist and several ribs. SMC is a 25-bed acute care hospital that can provide several emergency, rehabilitation, therapy and radiology services.
But it is not equipped to perform surgical procedures like the ones Rehnborg's mother needed, which included connecting her hip and femur with a titanium rod and inserting a metal plate in her wrist. All they could do was give her mother pain medicine, Rehnborg told The Press.
"We're lucky with the break that it didn't nick her femoral artery because if it had, the doctor told us one in three people die from that break," Rehnborg said. "One in three."
Nurses explained the situation to Rehnborg and her father as they sat in the center's waiting room for six hours.
Typically, the nurse said, SMC transfers patients to hospitals in Kootenai or Spokane counties. However, those locations "were too full and overloaded with COVID-19 patients and had no openings."
"They had taken the X-rays and sent them over to Kootenai Health, but they told them they had no room," Rehnborg said. "So they were going to have to find somewhere else."
Consequently, the center expanded its search radius to Seattle and Billings, but there were still no openings. The nurse told the Rehnborg family that no beds were available because of the influx of COVID-19 patients and the activation of Crisis Standards of Care.
"She said, 'We are short on beds, and it's affecting everybody, even non-COVID people,'" Rehnborg said.
Crisis Standards of Care were activated in North Idaho on Sept. 7 and spread to all Idaho health care facilities on Sept. 16. Crisis Standards are guidelines intended to help health care facilities decide how to deliver care during an emergency.
When the standards are activated, people needing medical care may find no hospital beds or needed equipment available to them.
"She said, 'I'm sorry. I do not know when we will be able to transfer your mom,'" Rehnborg relayed from the nurse to her family. "And 'We're trying to keep her as comfortable as possible for the time being, but we genuinely don't know what's going to happen.'"
What was worse, Rehnborg said, was that even if SMC found a facility to take her mother, they were unsure how to transport her.
The center had only two ambulances running that day. Rehnborg said one was in Kootenai County delivering another patient, and the other needed to stay in Shoshone County for local emergencies. Flying was also not an option due to wildfire smoke, she said.
Luckily, Rehnborg said, Kootenai Health responded a few hours later, saying a surgeon could perform her mother's emergency surgery that night.
"It was a huge relief," Rehnborg said.
"I could tell my dad wasn't angry but just beside himself," she said. "It's scary when you have a family member that needs immediate medical attention and they can't get that."
While at Kootenai Health, Rehnborg's mother was allowed one visitor per day, forcing family members to take turns.
"My dad was such a mess that I went the next day and spent the whole day with her," Rehnborg said.
Upon arrival, Rehnborg said she witnessed a fraction of how strained the hospital capacity, equipment and staff were, impacting care.
In the Kootenai Health non-COVID wing, Rehnborg said, rooms intended for one patient held two, with beds separated by "makeshift walls out of shower curtain," and patients had "to take turns using equipment to monitor their vitals."
"My mom's blood pressure kept dropping pretty low, and they were not able to monitor her continually as they should have because they have a split use of the machine," she said.
Rehnborg ended up being her mother's main visitor and advocate for medical attention. For example, Rehnborg said she had asked nurses for a spirometer to monitor her mother's breathing on the first day.
"When I got (to the hospital) on the third day, they still hadn't brought it to her," she said. "Things like that were falling by the wayside … You could tell that they're not getting the best treatment that they typically would be."
Rehnborg said the staff was doing their best but was visibly "exhausted and spread incredibly thin." Many told her that they had "never seen anything like this before" and were extremely apologetic.
"I didn't feel comfortable leaving her alone. I didn't know if she would be getting the proper attention if I wasn't there," she said.
Rehabilitation centers were also overwhelmed due to COVID-19, which affected the level of physical therapy Rehnborg's mother received, she said.
In total, Kootenai Health housed Rehnborg's mother for 10 days. Rehnborg said her mother is now doing well and on the "long road to recovery."
Rehnborg shared their experiences through social posts during her mother's hospitalization. Some, she said, were met with backlash.
"I had friends tell me I was lying, that the liberal media had fooled me and that the nurses and doctors were lying to me about the severity of the situation," she said.
"I was in the hospital witnessing my mom not getting proper care, and you're telling me that I'm lying and that the medical professionals are lying," Rehnborg continued. "Why would we do that?"
Rehnborg is a program manager for Panhandle Health District with a focus on environmental services. What frustrates her most is the number of people who don't take the COVID-19 pandemic seriously or deny the situation entirely.
"We have such a talented epidemiology team that can answer any questions people have," Rehnborg said. "But instead, people don't seek out professional medical advice. They're getting their information from the internet, from Facebook, or they're listening to their neighbors."
Rehnborg said she decided to share her story with The Press because of the "disbelief" and the "constant bantering about how (COVID-19) is fake and being exaggerated."
"I feel like people that have personally witnessed these events need to share their stories and be heard so people realize that it is affecting others and that this isn't a made-up pandemic," Rehnborg said. "This is real life."
In June and July, Panhandle Health District reported 32 deaths due to COVID-19. Between Aug. 1 and Sept. 27, there were 137 total COVID-19 deaths reported by PHD.
Kootenai Health reported 100 or more COVID-19 inpatients throughout September. That number is now above 140.
"I know for many this situation won't seem real until it actually impacts them personally. I hope by sharing these stories, though, some will realize that by getting vaccinated, you are doing a service for your entire community," Rehnborg said. "Personal choices are no longer just affecting them, but affecting all of us."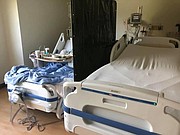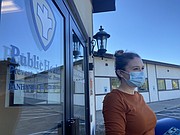 Recent Headlines
---