NIE: Read all about it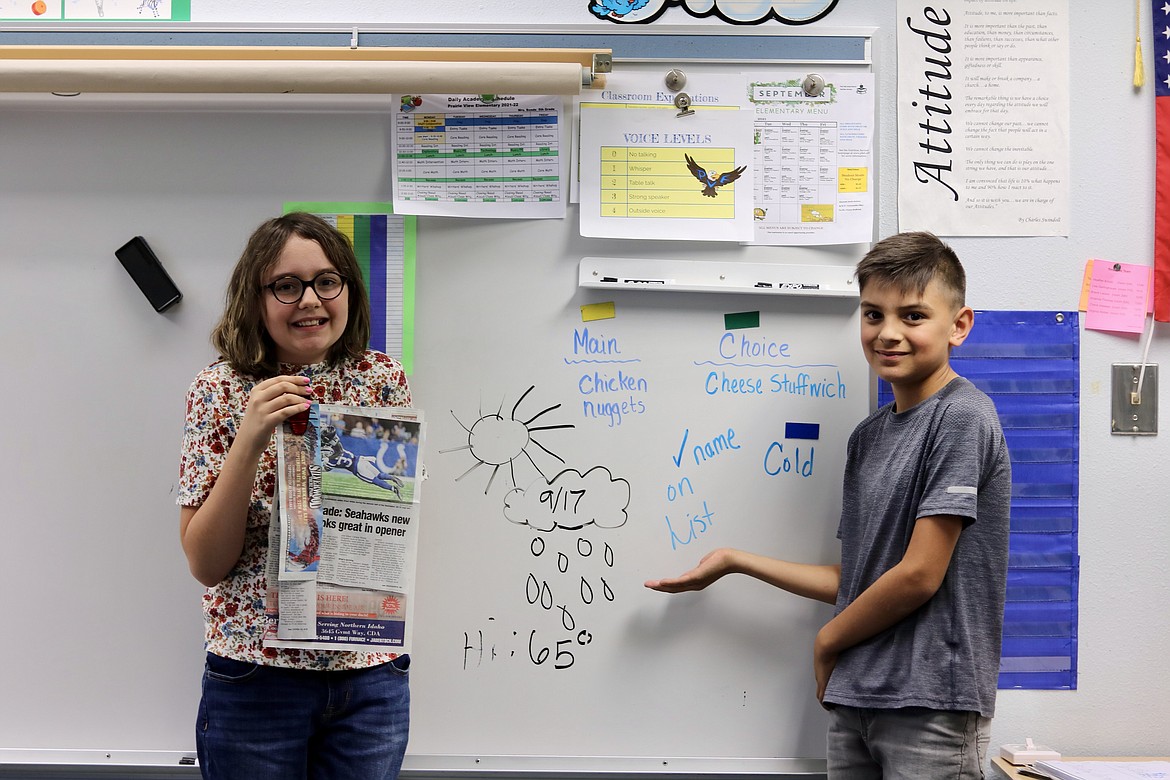 Fifth graders Lily Dawson and Logan Irons keep their class at Prairie View Elementary School informed by sharing news and weather reports from the Coeur d'Alene Press. HANNAH NEFF/Press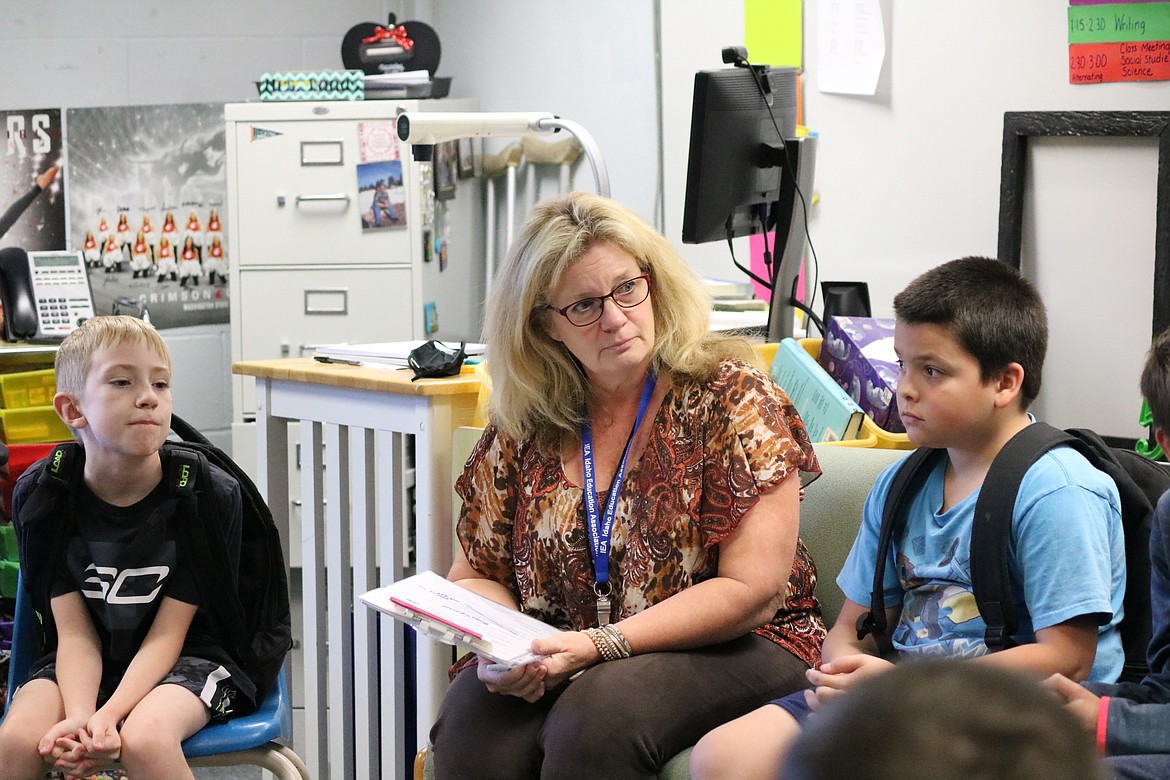 From left, Madden Taylor, fifth grade teacher Emmy Bonds and Colton Noel sit in a class discussion over the days events before announcements are given and class is dismissed at Prairie View Elementary School. HANNAH NEFF/Press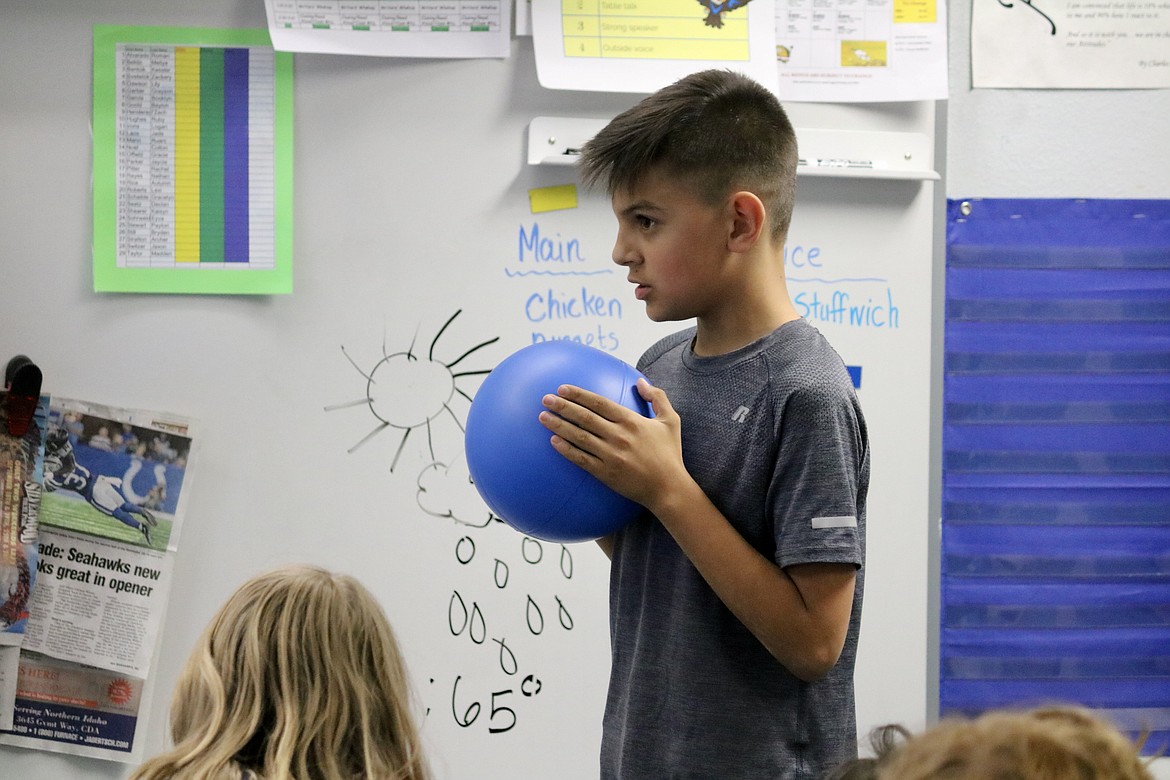 Logan Irons, a fifth grader at Prairie View Elementary School, speaks into the "talking ball" as he informs the class how to dress for the next day's weather, based on the weather report in The Coeur d'Alene Press. HANNAH NEFF/Press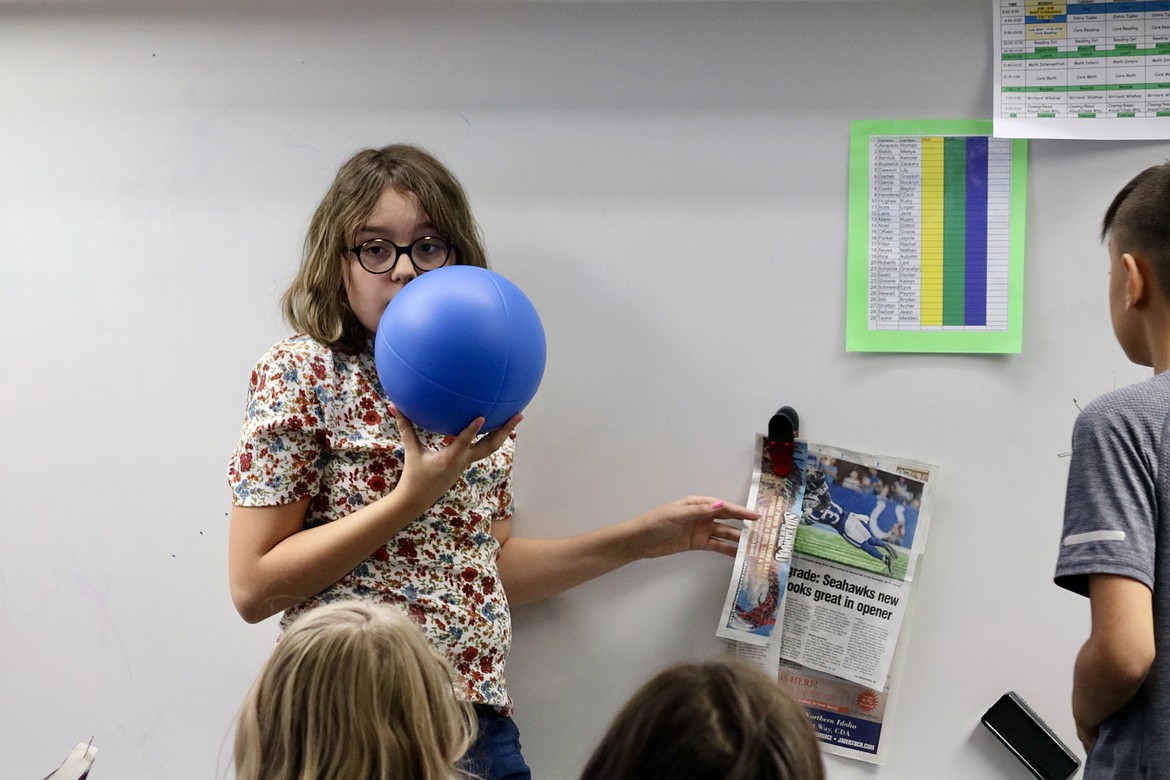 Fifth grader Lily Dawson speaks into the "talking ball" at Prairie View Elementary School to share with the class what she found interesting in The Coeur d'Alene Press on Sept. 16, an advertisement for Silverwood Theme Park with the end of season date. HANNAH NEFF/Press
Previous
Next
by
HANNAH NEFF/Staff Writer
|
October 6, 2021 1:00 AM
POST FALLS — Two students are working together to keep this classroom informed.
Lily Dawson is the news anchor and meteorologist for her fifth-grade class at Prairie View Elementary School.
Every morning when Lily comes to class, there's a fresh copy of the Post Falls Press sitting on her desk, compliments of the Newspapers in Education program at The Press.
Lily skims through the paper until something catches her eye.
She then posts the article on the board and shares it with the class at the end of the day.
"I pretty much just find something that I seem to like," Lily said. "It just sounded like fun."
Lily said she's camera shy so she doesn't actually ever want to be on the news, but she does enjoy reporting for her class.
For her news to share, Lily chose to remind the class of the closing date for Silverwood Theme Park.
"It just seemed like some people might want to go before it ends," Lily said. "Tomorrow I'm going to find something about animals because I love animals."
Lily said she'd like to be a veterinarian or nanny in the future because she loves kids and animals.
Aside from reporting on the news, Lily also uses the newspaper to tell the class the weather forecast for the following day.
From there, classmate Logan Irons takes over. His job: give announcements.
"I've actually been shy for a very long time, so I thought this job would be perfect for me," Logan said. "I definitely enjoy it."
Based on the weather report, Logan gives the class tips for what to wear to school and also announces upcoming school events.
He said the job helps him get out of his comfort zone and practice public speaking.
Logan said he might look into being a news reporter for a career, but inventing also interests him.
Teacher Emmy Bonds said that from the time she taught first grade, she would inform her students of news. That led to her idea to assign the job to the students themselves.
"As fifth-graders, I want them to start seeking out the news and looking for things," Bonds said. "They love role playing."
Because of Lily's class job, Bonds said there's always a newspaper in her classroom, and during their quiet reading time, students have taken it upon themselves to read the paper.
•••
To help expand The Press NIE program, please donate today.
Credit card: Call The Press, 208-664-8176
Check: Mail it to The Press, 215 N. Second St., Coeur d'Alene, 83814. Indicate that it's for Newspapers in Education or NIE.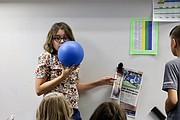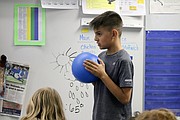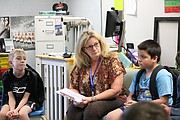 Recent Headlines
---