Joe Givens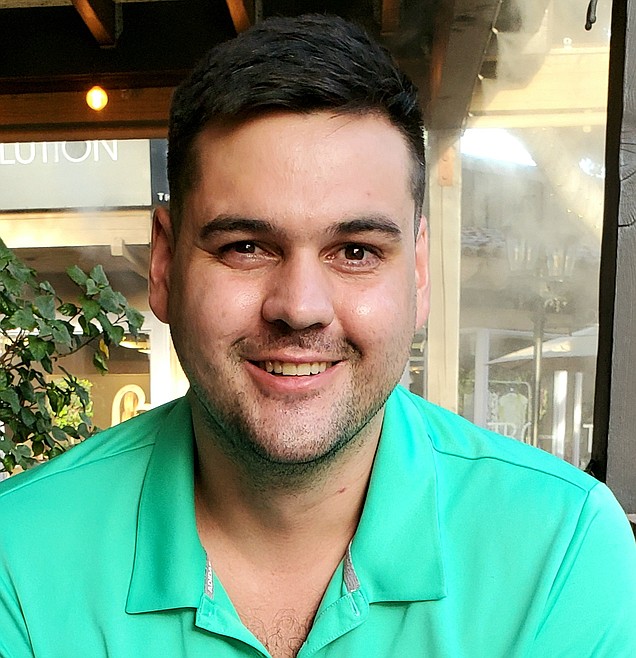 |
October 6, 2021 1:00 AM
Joe Givens
October 1992 – September 2021
Joseph Garry Givens was born on Oct. 22, 1992, to Ray and Jeanne Givens. Joe joined one other sibling, an older sister, Maria. He passed the last week of September 2021.
Joe was born and raised primarily in Coeur d'Alene, Idaho, attending both Sorensen and Fernan Elementary, and Lakes Middle School. Joe was passionate about things he liked, and as a boy that was sports. In the summer, it was swimming at Sanders Beach and hanging out on Tubbs Hill. In the fall, it was football. The first night after he got his shoulder pads and helmet to play little league tackle football, Joe wore them to bed. The rest of the year, it was the endless AAU basketball circuit of practices, games and tournaments with 'the guys.' He also played a fine trombone, often soloing with the school band.
The family moved to Bellevue, Wash., in 2007 when Joe was starting high school. In 2011, he graduated from Newport High, continuing to play his favorite sport, football. He was selected All Conference two years in a row, in a Conference that included many who went on to play in the NFL.
Then it was photography. His high school photography teacher encouraged him to attend Brooks School of Photography in Santa Barbara, Calif. He enjoyed it, but returned to the area and continued on with liberal arts courses at Bellevue College, and then onto University of Arizona in Tucson, Ariz.
Joe also grew to enjoy cooking, understanding food on a much deeper level than most. He was a prep cook in several Seattle restaurants. With relatives on his father's side in Ireland, Joe spent two summers working in his cousin's family restaurant and hotel in County Donegal. He not only learned how to cook, but also how to clean, wait tables, cashier and even wash dishes. On his return, Joe looked at a sink full of our dishes, smiled, and began washing, stating 'Well, these dishes aren't going to wash themselves.' In Annagry, Joe also learned the finer points of Irish ales and Irish culture.
Joe was proud of his tribal heritage. As a Coeur d'Alene Tribal member, he enjoyed fry bread and pow-wows, taking some beautiful pow-wow pictures. He loved seeing his cousins, aunts and uncles.
Family had always been important to Joe. He looked forward to spending time at the family cabin at Priest Lake.
Looking for another interesting adventure, Joe went to Guadalajara, Mexico, and trained to become an English teacher. He loved the slower pace, lifestyle and language of Mexico. He thoroughly enjoyed teaching Mexican professionals English. His students were sincere and highly motivated. But then COVID-19 invaded Mexico. The Language school closed. With the border about to be closed, Joe was on one of the last planes out of Mexico. He lived between Tucson, Ariz., and Priest Lake, Idaho.
Darkness descended upon Joe. He died the last week of September 2021 in Tucson, Ariz. His father, Ray; mother, Jeanne; and sister, Maria will miss his smile, kind ways and delicious cooking. He is survived by aunts: Meg Givens, Jackie Koelbel, Judy Greene, Teresa Williams, Sue Garry; and uncle David Zarate. He had numerous cousins.
Joe will be laid to rest at Sacred Heart Cemetery in De Smet, Idaho. A Rosary will be held at 7 p.m., Monday, Oct. 11, 2021; the funeral will be at 10 a.m. Tuesday, Oct. 12, 2021, both at the Evangeline Abraham Tribal Longhouse in De Smet.
Yates Funeral Home has been entrusted with the final arrangements. Please visit Joe's online memorial and sign his guestbook at www.yatesfuneralhomes.com
Recent Headlines
---