THE CHEAP SEATS with STEVE CAMERON: College hoops start soon, and Zags don't get 'em all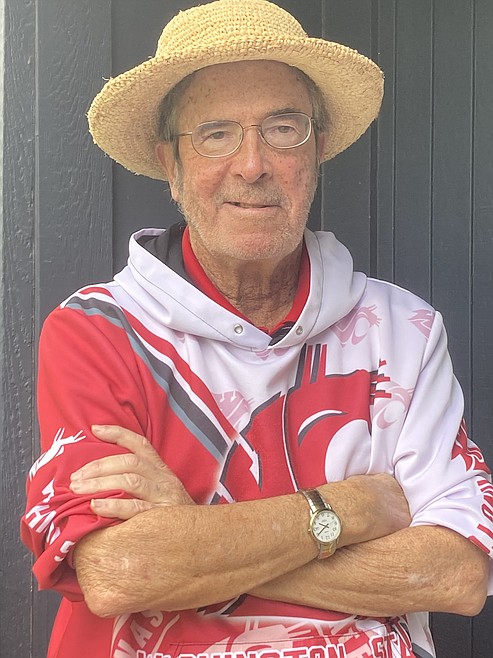 |
October 6, 2021 1:30 AM
Yes, yes, yes.
We're going to do a notes and quotes column today, mainly because there are fun events coming, and they're happening…
Soon.
Gonzaga and Washington State both will be introducing their 2021-22 basketball teams at traditional celebrations this month.
The Zags men, ranked No. 1 in most preseason polls, make their public debut this Saturday.
Kraziness at the Kennel starts at 1 p.m., and it's a (free) ticketed event, so it's best to check the school's athletic web site for information on grabbing a ticket — assuming there are a few left.
The Gonzaga women, who are ranked in the top 25, enjoy their own introduction show on Oct. 16 at 4 p.m.
Down in Pullman, meanwhile, Wazzu men's coach Kyle Smith will show off his exciting young team — a group that very well could crash the NCAA tournament — at ZZU Mania on Oct. 15.
The Cougar women's team will meet the public at the same event, which begins at 7 p.m. in Bohler Gym.
ITEM: We do our best, but sometimes what happens at a game or practice just doesn't translate properly to the printed page — at least not in a family newspaper.
I've been waiting for a good example to show you, and we finally got one during the Seahawks' 28-21 victory over San Francisco last Sunday.
Remember that incredible play pulled off by Russell Wilson, when he spun out of a near-cinch tackle by Dontae Johnson and, in what seemed like the same motion, floated a perfect pass to Freddie Swain in the end zone?
Wilson's magic put the Hawks up 21-7 and set the course for the rest of the game.
OK, so once Swain caught the ball and Wilson — along with the entire Seahawks team — was leaping up and down in celebration, massive tackle Duane Brown approached his quarterback with a message.
"You're a bad (expletive)," Brown said.
Now, you're all free to guess what that expletive might have been — spoiler: I DO know what it was — but one thing is certain.
It was more colorful than "expletive."
Sometimes it's a shame we can't get you just a wee bit closer to the action.
ITEM: Here's something of a shocker…
Gonzaga lost a recruit that Mark Few and his coaches went all out to sign.
The Zags are hunting for a point guard to highlight the 2022 class, and they've been actively pursuing two prep stars for that role.
One of the pair, Jaden Bradley (from North Carolina by way of the IMG Academy in Florida), said no thanks last week — committing to sign with Alabama.
If you follow Zags recruiting, you know that when Few and Co. go that far and get that close to a prime target, they have a terrific success rate.
Unfortunately, both Alabama and Arizona were all over Bradley for quite a while, with Gonzaga making a late bid.
With Bradley off the board, the Zags' attention now focuses on 6-7 Texan Anthony Black, a 5-star prospect with a huge upside.
Black, whose only other serious suitor seems to be Oklahoma State, will visit Spokane this weekend for Kraziness at the Kennel.
As we all know…
That's the Zags' ultimate full-court press.
Email: scameron@cdapress.com
Steve Cameron's "Cheap Seats" columns appear in The Press on Mondays, Wednesdays and Fridays.
He also writes Zags Tracker, a commentary on Gonzaga basketball which is published monthly during the offseason, and weekly beginning in late October.
Recent Headlines
---