Blessed are the beasts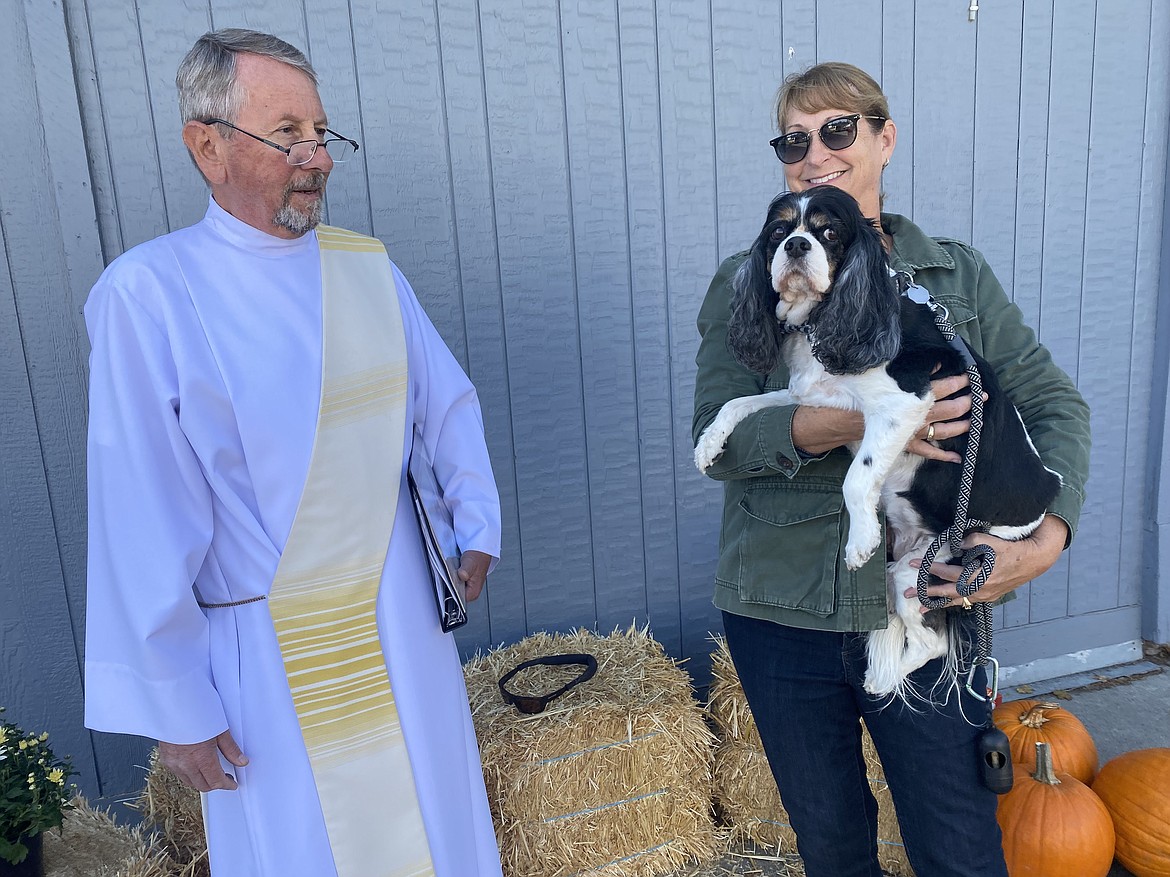 Deacon Mike Pentony blesses Jetty, Coeur d'Alene resident Trena Tuppan's beloved King Charles Cavalier.
ELLI GOLDMAN HILBERT/Press
by
ELLI GOLDMAN HILBERT
Staff Writer
|
October 6, 2021 1:06 AM
COEUR d'ALENE — The sun shone down as the pets were blessed Saturday morning at the Kootenai Humane Society. Deacon Mike Pentony was on hand from St. George's Catholic Parish in Post Falls.
Organizer Kathy Goodwin, a weekly volunteer at KHS, was eager to see the animals arriving for an earnest touch of grace from above. Goodwin is passionate about the betterment of animals.
"There's nothing like an animal in this world," Goodwin said. "We're blessing the animals on that day but they bless us with their love and loyalty every day."
Trena Tuppan brought her King Charles cavalier, Jetty, for the blessing. At 9 years old, Jetty has heart disease.
"He's got a fancy name," Tuppan said. "He thinks he's the king."
Jetty relaxed in Tuppan's arms as Pentony pronounced a blessing over him. "Heavenly father, you call forth fish in the sea, birds in the air and creatures on the land," Pentony said. "We ask you to bless this pet."
"But we just moved into a new home a month ago, and he already knows everywhere," Boston said. "Buddy says we'll see you next year."
Boston brought her salt-n-pepper shih tzu, 14-year-old Buddy. Buddy suffers from glaucoma, Boston said.
Sixteen dogs and one cat came for the blessing, which is held in honor of the Feast of St. Francis of Assisi.
Recent Headlines
---