Man charged after deadly crash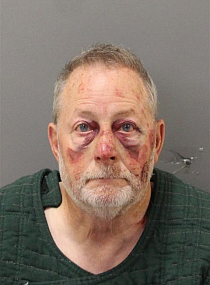 by
KAYE THORNBRUGH
Staff Writer
|
October 5, 2021 1:00 AM
HARRISON — Police arrested a man Sunday after he allegedly caused a crash that killed his wife.
Michael L. Holiman, 70, of Harrison, is charged with vehicular manslaughter, a felony.
Law enforcement received a report around 9 p.m. Saturday of a single-vehicle crash in the area of Thompson Lake Road and Harlow Point Road near Harrison.
Eastside Fire, Harrison Ambulance and the Kootenai County Sheriff's Office responded to the scene.
The driver, identified as Holiman, was transported to Kootenai Health with non-life-threatening injuries that included multiple broken bones, according to court documents.
Two other passengers, both from Coeur d'Alene, also sustained injuries that were not life threatening.
The fourth passenger, 69-year-old Harrison resident Nancy L. Holiman, reportedly died at the scene.
Witnesses said Michael Holiman was driving at the time of the crash.
Holiman allegedly told police he had consumed at least five beers at Oktoberfest in Harrison City Park.
Police obtained a warrant to draw Holiman's blood and test it to determine his blood alcohol content.
Deputies arrested Holiman for vehicular manslaughter around 1 a.m. Sunday, while he was at Kootenai Health.
After his release from the hospital, Holiman was booked into jail Sunday afternoon.
Recent Headlines
---