Holiday events abound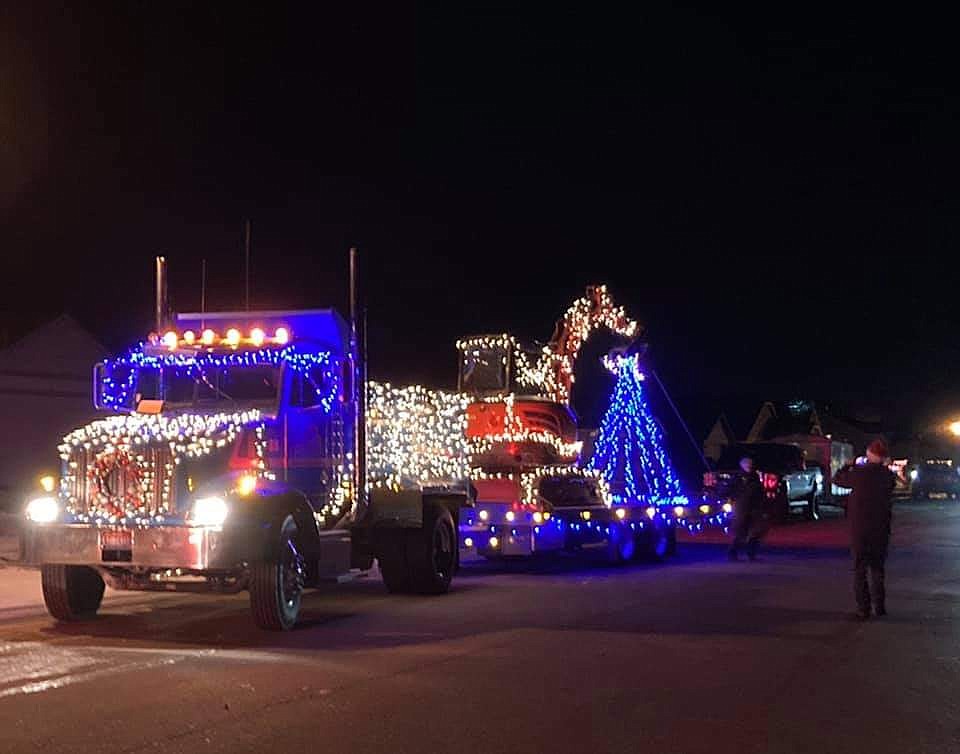 A lighted Big Rig cruising in the Lighted Rig Parade in Rathdrum, 2020.
Photo courtesy of Mickael Stevens, Rathdrum Parks & Recreation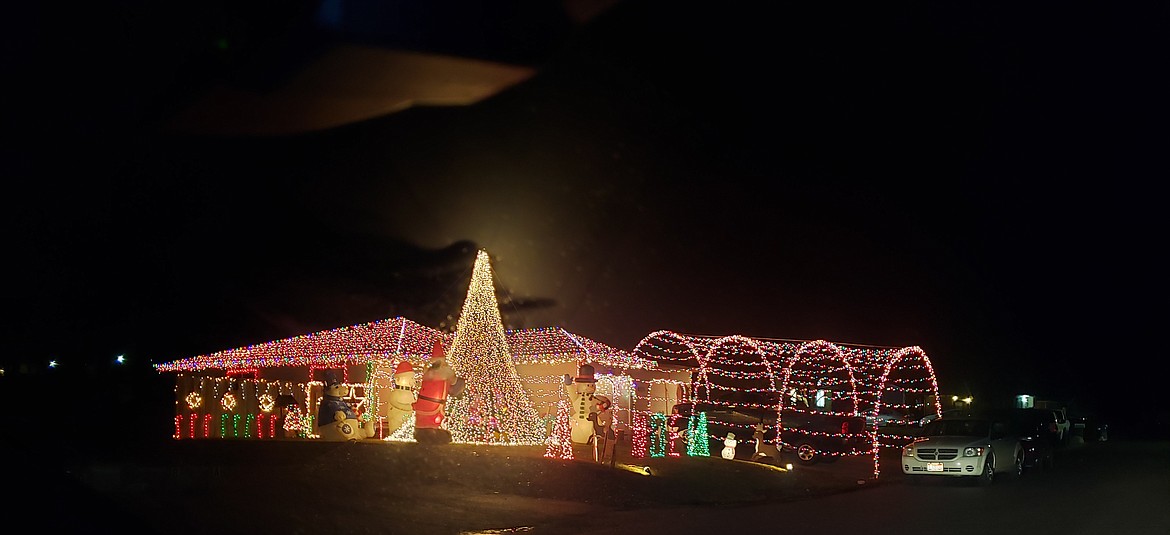 The handiwork of Rathdrum resident Jeff Skeen won first place in the People's Choice category in Rathdrum's Deck the Homes holiday lighting contest in 2020. Judging for this year's event begins December 10.
Previous
Next
by
ELLI GOLDMAN HILBERT
Staff Writer
|
November 30, 2021 1:06 AM
RATHDRUM — The Christmas season is upon us and local organizations will host events.
Rathdrum:
• Friday, Rathdrum Parks & Recreation has made special arrangements with the North Pole for Mr. and Mrs. Claus or one of their jolly elves to make personal phone calls to local children.
To receive a call, readers must register online by Thursday. Due to Santa's busy schedule, calls will be made between 5:30 to 7:30 p.m.
• Saturday, Rathdrum kicks off the season with the December d'Lights celebration.
At 5 p.m. on Main Street the tree-lighting ceremony begins the festivities, followed by the Lighted Rig Parade at 5:30. Participants must register by today and there is a $5 registration fee that will benefit the Rathdrum Food Bank.
Judging will take place between 5 and 5:20 and winners will be announced as the parade passes City Hall.
December d'Lights carriage rides will be available after the parade.
• Deck the Homes, the community lighting contest includes three categories: The Christmas Vacation theme will be a people's choice award; a Christmas Story, in which organizers are looking for the best display with an organized theme; and the Rankin and Bass display using light animation and/or inflatables.
Judging will take place on Dec. 10-11, and 17-18 between 4 and 8 p.m. Registration closes Dec. 3 and winners will be announced by Dec. 20.
Prizes of up to $1,000 in value will be awarded for first place in each category.
The contest is free to enter.
• Children can drop off their letters to Santa before Dec. 17 at two locations: Rathdrum Parks & Recreation, 7851 W. Main St. or at City Hall, 8047 W. Main St. Include a self-addressed, stamped envelope and Santa will answer each letter personally.
Info: Rathdrum.org, under the Parks & Recreation tab or by calling director Eric Singer or recreation supervisor Mickael Stevens at (208) 687-2399.
Post Falls:
• Come by the Post Falls Police Department Wednesday between 4:30 and 5:30 p.m. for the department lighting ceremony. Guests can take photos with officers on hand and SWAT and police vehicles will be available for curious explorers. Cocoa and Christmas treats will be provided.
• Friday, Dec. 3 from 4-8 p.m., at City Hall, the annual Winter Fest event takes place. Attendance is free and guests can enjoy holiday shopping at the "Market of Fourth" vendor booths. Vendors will have gift items as well as homemade pie, cinnamon rolls and other baked goods for sale. Hot cider and s'mores will be free to enjoy around the campfire.
The best parking is behind City Hall, at 408 N. Spokane St. Fourth Avenue will be closed between Spokane Street and Frederick Street from 3-9 p.m.
Local choirs will perform and holiday music will keep the festive spirit going. The Post Falls Museum is scheduled to be open.
Hayden:
•McIntire Family Park at 8930 N. Government Way, will be home base for the annual Hayden Lights Parade and Christmas Tree Lighting Ceremony Saturday beginning at 5 p.m.
Skyway Elementary School Special Chorus will perform Christmas songs and the lighting ceremony will be led by Mayor Steven Griffitts.
Santa Claus will be on hand in the park afterwards, to greet children. The Outdoor European Market will be taking place simultaneously.
The USMRC Toys for Tots program will be collecting donations.
Coeur d'Alene:
• In remembrance of lost loved ones and those left behind who still love them, Hospice of North Idaho is hosting its 40th annual Tree Lighting Ceremony on Friday, Dec. 10 from 4:30 p.m. until 7 p.m.
The "evening of calm reflection" will include encouraging words, comforting music and an optional luminary walk around the Hospice campus. A formal program will be held indoors and refreshments will be provided. Each guest will go home with a keepsake ornament.
Registration is required at hospiceofnorthidaho.org, but is free.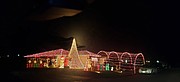 Recent Headlines
---