More in the mall
|
November 28, 2021 1:07 AM
This weekend Black Sheep Sporting Goods opened in the former Penney's space in Silver Lake Mall, which the Knoll family now owns.
With buys for Christmas, Black Sheep offers clothing, gifts, camping items and toys. Gradually moving from its location near Costco off Government Way, the fishing goods will be moved in January and the hunting goods in February and March when it will close there.
Owners Dave and Barb Knoll started Black Sheep in 1975 in the old location behind the At Home store off U.S. 95, which they still use. It's closed during the move and will reopen in the spring.
Hours in the new store are 10 a.m. to 6 p.m. Monday to Saturday and 11 a.m. to 6 p.m. Sundays. Brian Knoll is general manager, and Brandon Kron is the main store manager. Phone 208-667-7831. Check BlackSheepIdaho.com.
Black Lodge Brewing opening downtown
Offering many beverage choices and foods, a micro-brewery and tap house Black Lodge Brewing plans to open Friday at 206 N. Third St.
Owners Josh and Ginger Cantamessa will have 12 taps, local ciders, seltzers, wine, deli sandwiches, rotating soups and salads with seating for 24 at five tables and 15 at the art-deco-inspired bar.
The location previously was Thrux Lawrence (leather crafting) and Bulwark Barber shop. Hours will be 11 a.m. to 8 p.m. Thursday through Sunday. Phone 208-640-6298. Check blacklodgebrewingco.com.
HeatPraxia offers sauna bathing
With six traditional saunas and a cold plunge pool, HeatPraxia is opening downtown at 404 E. Sherman Ave.
With healing benefits, tranquility and relaxation with opening specials, the saunas are each made with different species of wood in a private booth. Five accommodate two or three people, and one can accommodate up to seven people. The cold plunge is maintained at 40 degrees and continuously filtered and actively chilled.
Hours are 7 a.m. to 6 p.m. Monday through Thursday, 7 a.m. to 3 p.m. Fridays and 10 a.m. to 4 p.m. Sundays (closed Saturdays). Owners are Joe Cruz, Steve Simar and Sam Rogers, and Heather Gallegos is general manager. Phone 208-278-8203. Check heatpraxia.com.
Faithful K9 Trainer offers day care
With training, day care, boarding and grooming, Faithful K9 Trainer has opened at 460 W. Clayton Ave., west of U.S. 95.
Owner Richard Alaniz is a trainer and AKC certified evaluator and the northwestern representative for Canines With A Cause, a nonprofit organization that provides certified service dogs for veterans.
Hours are 6:30 a.m. to 6:30 p.m. daily with lunch and doggie nap time from 1-3 p.m. Phone 208-667-6700. Check www.faithfulk9trainer.com.
Now the Tidbits
Breaking Bread Bistro will be where Davis Donuts was at Fourth Street and Best Avenue.
Valley Roots is new at 1001 Spokane St. in Post Falls.
A building permit for the former Shopko building says "Sportsman & Ski."
HDR Engineering has leased space in Riverstone.
Prairie Xpress gas station and convenience store will be in the northwest corner of Prairie Avenue and Government Way.
A sign on the south Fifth Avenue side at the Sherman intersection says "Best Life CdA Coming Soon." An insurance company?
A sign on Wayne Drive in Hayden says "Future home of Blue Chip Chiropractic."
Northwest Specialty Hospital is expanding at 1551 E. Mullan Ave., in Post Falls.
Open Arms Real Choices Clinic will move from 1800 Lincoln Way to 8056 N. Wayne Drive in Hayden.
Metro Express Car Wash is building a large new place in the northwest corner of Highway 41 and I-90.
Lone Mountain Farms & Brewery will have a new place in the Lancaster Market development at U.S. 95 and Lancaster Road.
Consign Furniture has a "coming soon" sign southwest of the U.S. 95-Lancaster Road intersection.
Renew Aesthetics & IV Hydration Bar will move from 515 Fourth St. to 1101 W. Ironwood Drive in January.
An Express Exterior Carwash is being built in the 3400 block of Seltice in Post Falls.
Thermography Northwest is opening 2775 N. Howard St.
The Rebel Junk Shoppe at 2424 N. Fourth St. will expand to a street-side location.
Bruchi's quick service restaurant is planned for a new building north of the corner of Highway 41 and Mullan Avenue.
The new Dairy Queen at 513 W. Hayden Ave., just west of U.S. 95, will open in December.
The former Ugly Fish restaurant building will be a Berkshire Hathaway Realty in Riverstone.
Watch for construction of Vantage Point Brewery across from Michael D's Eatery off Coeur d'Alene Lake Drive.
Pedego Electric Bikes is coming into Riverstone.
Kaffee Meister will be at 9212 Government Way.
A Sweet Lou's restaurant and a Grease Monkey auto place will be at the Crossings in Athol.
Gathered Restaurant is new on Spokane Street in Post Falls.
The Lucille building under construction at 2605 N. Fourth St. will have five commercial suites.
TownePlace Suites by Marriott Hotel will be built where the Outback Steakhouse was in the southeast corner of I-90 and Northwest Boulevard.
Several steel storage buildings will be built at 3758 W. Hanley Ave., off Atlas Road, for Hern Ironworks.
New places coming to Silver Lake Mall include Nailed It, Customs Laser Engraving, All Fired Up, Crime Scene Entertainment and American Heritage.
A Sarah Hamilton FACE place will be at 2120 Northwest Blvd.
A new commercial and residential building will be built at Government Way and Davidson Avenue.
Watch for major changes with the Burger Bunker and Bunker Bar off Spokane Street in Post Falls.
A new building for Linden Coffee Co. is under construction at 1502 N. Third St.
A new gas station-convenience store will be in the northeast corner of Atlas at Seltice.
We have rumors of new Costcos in Hayden and State Line and a Trader Joe's in Coeur d'Alene. We'll see.
A large storage complex and new corporate office for Steel Structures of America is being built off Highway 41.
The Den will be a new tavern at 761 N. Idaho St., in Post Falls.
My Nails & Spa will be off Canfield Avenue.
The CD'A Corner Store is adding a kitchen and tables downtown.
Takara restaurant will be downtown.
Schmidty's Burgers will be at 1524 E. Sherman Ave.
Napa Auto & Truck is building a new location in Rathdrum.
Coeur d'Alene Nissan will have a major addition to its building off U.S. 95.
Watch for a new apartment building at 128 W. Neider Ave., across from Safeway.
Mountain Goat Lounge is under construction connected to the Moose Lounge downtown.
The Lake Coeur d'Alene Inn is under construction on Coeur d'Alene Lake Drive between Mullan Avenue and Michael D's Eatery.
Check your vehicle lights. Too many are missing even a headlight. And turn them on when it's twilight. It's especially hard to see cars that are white, gray or black in the twilight.
Contact Nils Rosdahl at nrosdahl@cdapress.com.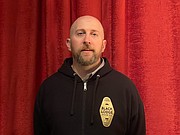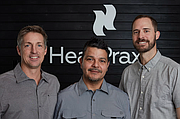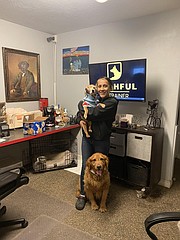 Recent Headlines
---