THE CHEAP SEATS WITH STEVE CAMERON: Some stories within the late stuff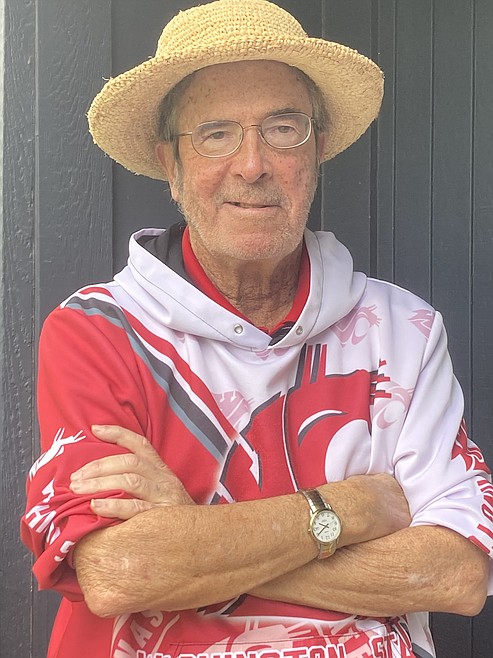 |
November 26, 2021 1:05 AM
Two sports.
Two games.
Truly meaningful consequences tonight for teams in our neighborhood – well, at least potentially.
Besides that, we have some fun stories connected to each matchup.
At least they seem funny to me…and one item is also more of a chuckle if you hate Duke.
And surely, you MUST hate the Dookies, right?
Meanwhile, on the serious side…
It's impossible to grasp how much we might know after Wazzu treks to Seattle in search of its first Apple Cup win since 2012 — nor how seriously we should take Gonzaga's national championship hopes when the Zags face off against talent-rich Duke in Las Vegas.
The two battles don't QUITE clash on TV, but if the Cougs and Huskies (5 p.m. kickoff) go right to the wire, then there might have to be a decision because the Zags and Duke tip at 7:30.
THE MOST outrageous of results could come from the Apple Cup.
Washington State, which fired coach Nick Rolovich in midseason for refusing to get vaccinated against Covid-19 (a state mandate), actually could win the Pac-12 North and wind up playing Utah for a spot in the Rose Bowl.
Yeah, really.
The Cougs need to win, which almost goes without saying, but also must get an Oregon State upset over Oregon on Sunday.
Even more seriously…
A victory over hated U-Dub would almost certainly give interim WSU coach Jake Dickert the inside track to seize the job permanently.
Dickert has done everything right, and handled both himself and his team like an ideal head coach since the role was thrust into his lap.
The players want to win in Seattle, naturally, but it's almost as much for Dickert as for themselves.
Oh, I promised you something funny about the Apple Cup…
UW also has an interim coach, as Jimmy Lake's short tenure crashed after just a few games.
The fill-in coach is Bob Gregory, a former Washington State safety and linebacker who played in three Apple Cups for the Cougars.
Here's Gregory on the rivalry…
"It's different because it's got the whole thing – we're on the West Side and they're on the East Side; big school, small school; pickup trucks versus Audis; beer versus champagne.
"Can I say that?"
Sure, Bob.
Go for it.
NOW THEN …
Hoops supremacy.
With all due respect to Texas and UCLA, Duke will unquestionably be the Zags' toughest test so far.
Mike Krzyzewski is retiring at the end of the year, so this is one of the marquee stops on his farewell tour — which probably means that, even more than usual, Duke will get every call from the officials.
The Blue Devils have their usual assortment of terrific athletes, including potential NBA top pick Paolo Banchero — a 6-10, 250-pound bundle of skills from Seattle.
It's still a little hard to tell how Duke will handle any adversity, since their five early wins have come against Army, Campbell, Gardner-Webb, Lafayette and the Citadel.
They seem to be having fun, since they squeezed off 30 3-point tries against Citadel.
NOT SURE how Krzyzewski took that, since Duke made its first three triples and then went into 5-for-27 funk.
We're also not positive how Coach K is feeling about the fact Banchero was arrested for aiding and abetting a drunk driver; namely, Krzyzewski's grandson Michael Savarino.
At least the legendary coach is practical.
He suspended Savarino, a former walk-on who rarely plays, but…
Banchero?
Of course not.
On the Great Man's farewell tour?
But here's the funniest thing …
As the aiding and abetting charge would imply, Savarino was driving and Banchero was a passenger (in his own car) when the cops pulled them over.
Banchero wasn't just sitting there, handing Savarino a few cold ones.
No, he was in the BACK SEAT, with no one else in the car.
That's right, Paolo's scholarship apparently included a chauffeur – the coach's grandson.
Anyone still wonder why we hate Duke?
Email: scameron@cdapress.com
Steve Cameron's "Cheap Seats" columns appear in The Press on Mondays, Wednesdays and Fridays.
He also writes Zags Tracker, a commentary on Gonzaga basketball which is published weekly during the season.
Recent Headlines
---