Movers & Shakers
|
November 25, 2021 1:00 AM
Kurtz receives Hall of Fame honor
North Idaho College Accreditation Liaison Officer and Interim Director of Planning and Effectiveness Dr. Steve Kurtz was inducted this month into the Missouri Community College Association's Hall of Fame.
Before coming to North Idaho College in 2019, Kurtz served as president of Mineral Area College in Missouri from 2007 to 2019. The award recognizes his years of service and accomplishments, including his work with the Missouri Legislature.
Kurtz received the Hall of Fame award during the MCCA's annual convention held Nov. 10-12 in Branson, Mo.
Blackston awarded FAST designation
North Idaho College Assistant Professor Rob Blackston was awarded the Fellow of the Association of Surgical Technologists (FAST) designation during the association's annual conference earlier this year.
The FAST designation is awarded to recognize those individuals who have upheld the highest professional, ethical and moral standards and traditions of the surgical technology profession, and whose professional activity has been devoted to the advancement of the profession toward improving the quality of surgical patient care.
Blackston is the director of NIC's surgical technology program.
American Oncology Network, LLC & Summit Cancer Centers welcome Jing Li Huang, MD
The team of nine medical, surgical and radiation oncologists from Summit Cancer Centers (Summit) welcome Dr. Jing Li Huang to the community oncology practice. Summit, an American Oncology Network, LLC (AON) partner, has eight locations, serving patients in eastern Washington and Idaho.
Dr. Huang is seeing patients in the Spokane Valley and Post Falls locations. She is Board certified in General Surgery and Board eligible in Complex Surgical Oncology. She earned her medical degree from the University of Rochester School of Medicine and Dentistry, after which she completed her residency in general surgery at the University of Minnesota and specialized training in complex surgical oncology from Roswell Park Comprehensive Cancer Center.
Dr. Huang is skilled in the most advanced treatments, including minimally invasive cancer surgery using the da Vinci robotic-assisted surgical system.
Summit Medical Oncologist Arvind Chaudhry, MD, Ph.D. said, "We continue to add physicians to meet our high standards of delivering the best oncology care. Dr. Huang is experienced in complex oncology surgeries with special interest in cancers that most often affect women including breast and soft tissue sarcomas."
The Summit team includes Medical Oncologists Arvind Chaudhry, MD, PhD; Bruce Cutter, MD; Carolyn Aks, MD; Stephanie Hodson, MD; Mirela Andrei, MD; Surgical Oncologists Aaron Saunders, MD, MAS, DABS; Max Seaton, MD; Jing Li Huang, MD; and Radiation Oncologists Karie-Lynn Kelly, MD and Jonathan Sharrett, DO.
AON President and Chief Development Officer Brad Prechtl, MBA stated, "Dr. Huang joining the Summit team shows their commitment to enhanced care. Through her extensive training she is able to offer patients multidisciplinary management for the constantly evolving field of oncology care."
With the addition of Dr. Huang, the Summit team now includes three surgical oncologists, helping to ensure that their patients have access to exceptional cancer care and treatment close to where they live.
"We welcome Dr. Huang and feel privileged to have her on our team. Her approach to treatment is to educate patients to make sure they are making informed decisions based on their specific situation," added AON Chief Executive Officer Todd Schonherz.
Summit Cancer Centers is a leading cancer center offering multidisciplinary care with comprehensive cancer services from screening and early detection to the most advanced state-of-the-art cancer care available in this region. Cancer treatments include surgical oncology, chemotherapy, immunotherapy and radiation oncology with Cyberknife. Summit is the only oncology practice in this area between Seattle, Salt Lake and Great Falls to offer Cyberknife—innovative outpatient radiation technology.
• • •
If you have a new, relocated or expanded business, or announcement of events, promotions or awards, The Press wants to let our readers know. Email the details to hmain@cdapress.com.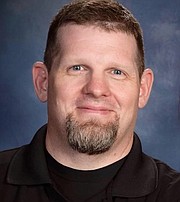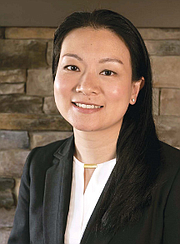 Recent Headlines
---