Military Family Month: Birsette family of Post Falls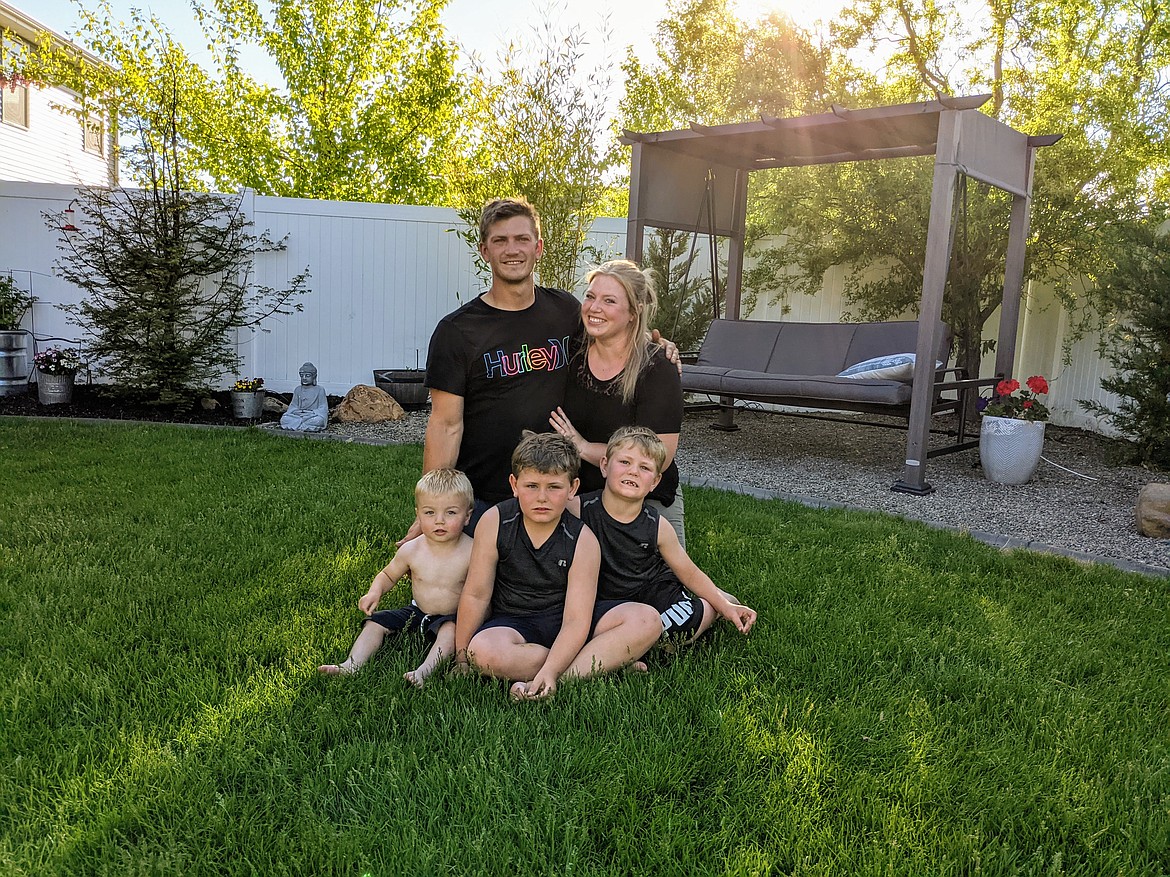 From left, Jesse and Brooke Birsette and their kids Grayson, 2; Ashdyn, 9; and Dakota, 7. For the past 10 years, Jesse Birsette has been working as a generator mechanic at the National Guard Armory in Post Falls. Photo courtesy of the Birsette family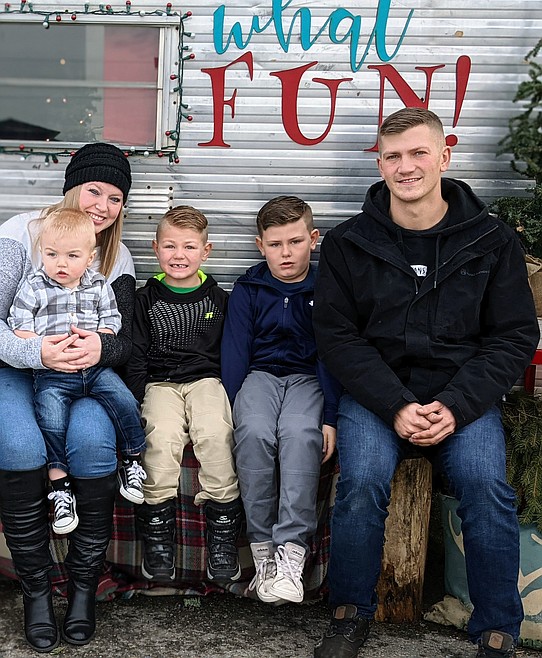 From left, Brooke, Grayson (2), Dakota (7), Ashdyn (9), and Jesse Birsette. For the past 10 years, Jesse Birsette has been working as a generator mechanic at the National Guard Armory in Post Falls. Photo courtesy of the Birsette family
Previous
Next
Editor's note: November is Military Family Month.
---
Military families often have to adapt to last-minute changes to training schedules, unknown work hours on training weekends, impromptu mobilizations and deployments and more.
Cassandra Rzepa, facilitator, soldier and family readiness specialist working out of Post Falls, said she often feels the experiences of military families are underappreciated.
"The sacrifices a warrior makes by going to war is only part of the bigger picture," Rzepa said. "It's the sacrifices that take place at home that are often overlooked and deserve compassion and recognition."
A significant sacrifice is time away from loved ones, one the Birsette family of Post Falls said is the hardest.
For the past 10 years, husband and father Sergeant Jesse Birsette has been working as a generator mechanic at the National Guard Armory in Post Falls.
"I think there's a lot of stress involved," said wife and mother Brooke Birsette. "But I think the time away is probably the biggest (sacrifice)."
Jesse and Brooke Birsette are raising three boys, Ashdyn, 9, Dakota, 7, and 2-year-old Grayson.
When they're all together, Brooke Birsette said the family loves to go camping, ride UTVs, play outdoors and watch football.
"We like to basically watch any football game and the boys all play football," Brooke Birsette said. "They're obsessed."
But because of Jesse's military duties, he can be gone from two weeks to two months, or even longer on military orders.
Brooke said it's also hard as there is a lot of stuff military people can't share with their loved ones so there's a limit to the communication level they can have, but the time away from kids is the hardest.
Being a military family means it's not new to them when a loved one has to be gone for extended periods of time for training or different events, Brooke said.
"It means that we are stronger because we have to deal with those distances," Brooke said. "It means that we have more than just our family, and we have the whole military community as a family."
Once the boys get older and understand a bit more, Brooke said they'll have a community of friends to talk to who they can relate with and know they're not alone.
She said Ashdyn understands it a bit more, and once it becomes real to him, she thinks Dakota will understand more.
"They know when he leaves that he's working and that what he does is fighting for our country and keeping our country safe," Brook said. "That they're really proud of what he does."
As an ER nurse, Brooke also has long hours, so there's even less parent-child time together when Jesse is away.
As no daycare covers her shifts of 12 to 16 hours, Brooke said she has to rely on increased daycare as well as finding someone to pick the kids up after.
"If my parents aren't available, if my sister's not available then I have to reach out to extended family and friends and so sometimes it can be pretty rough," Brooke said. "Then on my rotations on I don't get to see my kids very much."
Brooke said she pretty much wakes up and takes them to school or daycare then comes home and tucks them in bed.
"There's that decreased connection with my kids from my standpoint as well and they don't have dad here, too," Brooke said.
Brooke said living in the same area where she grew up and having a community and relatives nearby to help out is life-saving.
Checking in on family or friends who are dealing with a separation is very supportive, Brooke said.
"Seeing if maybe mom needs a break from all the kids, or mom needs a meal or something because you become mom and dad," Brooke Birsette said. "You become both parents when the spouse is gone."
She said the older kids are used to him being gone sometimes and the military community is helpful with resources and events, especially for the kids, to help get them through when he's gone.
"If I were to need anything, there's always somebody I can reach out to, which makes it really helpful because it's never easy when Jesse's gone, especially with all the kids," Brooke said.
To keep in touch with Jesse when he's away, Brooke said the family will FaceTime. The boys also have a Build-A-Bear with a recorded message from their dad they can listen to when they miss him.
Brooke said on longer leaves they like to have Jesse surprise the kids by picking them up from school when he gets back, or have him wait at home to surprise them after she picks them up so it's more exciting.
"The dogs are kind of the most excited. The kids are kind of stunned because they never really expect it. We usually surprise them. And I think I'm always the most relieved and happy to see him," Brooke said. "I think the best reaction is the kids because you can just tell they kind of feel complete again."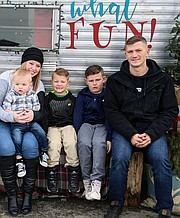 Recent Headlines
---