Tax-Aide needs new homes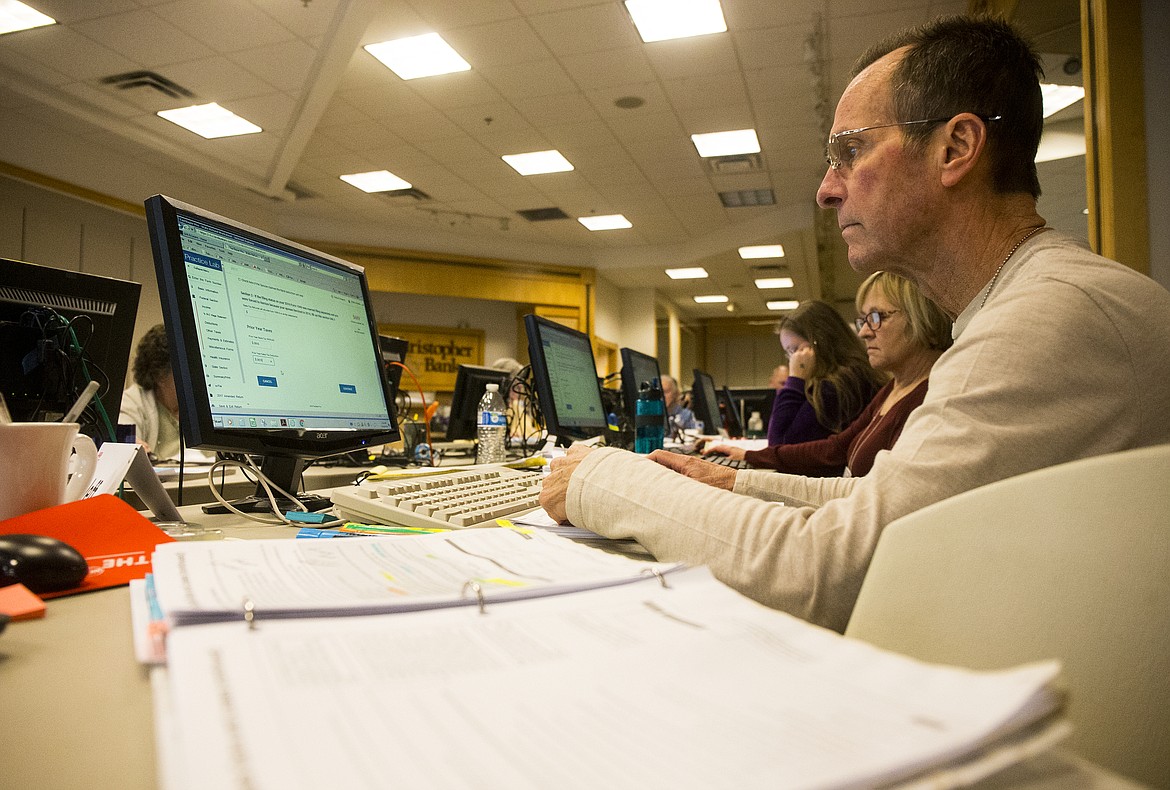 Volunteer Jeff Sherwood follows instructions and tax scenarios during an AARP Tax-Aide class in 2018 at Silver Lake Mall. LOREN BENOIT/Press file
|
November 24, 2021 1:00 AM
The North Idaho region of AARP Tax-Aide is looking for new locations in Post Falls and Coeur d'Alene.
In the last five years, volunteers have prepared tax returns for 21,650 North Idaho families. Tax-Aide estimates it has saved those families over $800,000 each year in preparation fees.
But its office spaces at Silver Lake Mall and the Post Falls Senior Center are no longer available. So it is after one large site, or smaller ones in each community, from January to mid-April.
They are trying to make it easy for someone to help them.
It can pay utilities and requires no janitorial, needs from 1,000 to 3,000 square feet, can provide its own furniture and equipment and has its own liability insurance.
"We would promise we would treat the space with care and acknowledge your contribution," said a press release.
Anyone with such available space is asked to contact Nancy Walker 509-998-6540 or nwalker73@gmail.com, or Warren or Deb Fisher 208-765-6589 warrenfisher@prodigy.net.
---