The stay-at-home dad: Holiday expectations vs. reality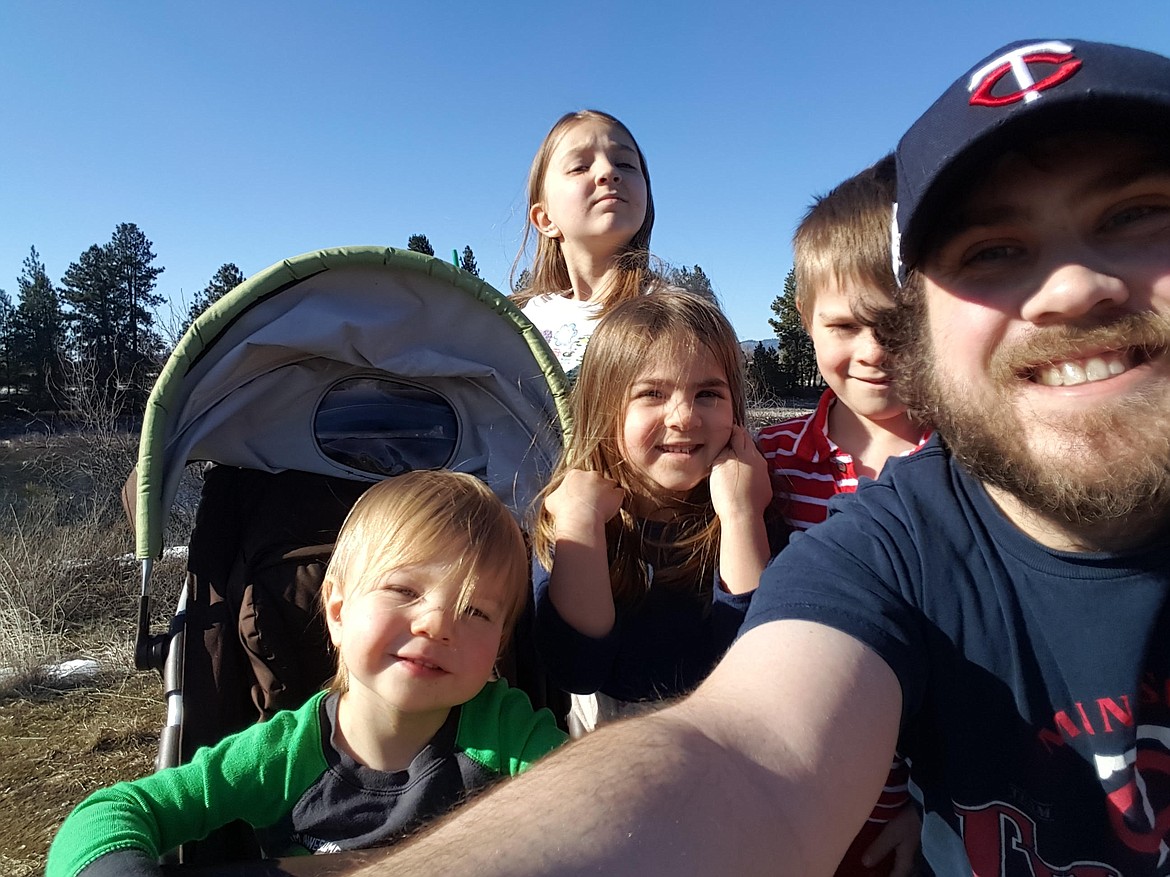 by
TYLER WILSON/Coeur Voice Contributor
|
November 24, 2021 1:00 AM
Thanksgiving serves as a special time for families to make cherished memories and carry on traditions that endure for generations.
Sounds good on paper, right? I hear you get bonus points for the purest of intentions.
As memories and traditions of Thanksgivings-past flood my brain, I feel both the warming of my heart and the aching of my bones. Because those enduring memories are usually less-than-idyllic. With four little kids in the house, each memory comes tinged with a feeling of pure exhaustion.
Not that we never tried for the Hallmark-approved, quintessential family Thanksgiving. It's just that kids behave unpredictably (as do adults with wine added to the proceedings).
Here are some of my family's enduring Thanksgiving memories and traditions — how they were intended vs. how they actually unspooled:
Attempted tradition: Watching the Thanksgiving Day Parade on TV as a family.
Reality: The kids like seeing the floats and giant balloons for about five minutes, and the parents spend the rest of the time criticizing the production's baffling entertainment choices.
I become enraged by all the lip-synched musical performances. Logistically, I see why they do it for the entire stretch of the parade, but when they show it on TV it sounds so bad!
Meanwhile, my wife, who is a former marching band aficionado, can't stand the sloppy lines and choreography gaffes of the featured high schoolers.
Her: "My marching band teacher would have murdered us if we performed that badly!"
Attempted tradition: Cooking a grand meal of fresh, traditional Thanksgiving foods.
Reality: Exactly one of my four kids likes to eat turkey… specifically deli turkey plastered with mustard. None of them like mashed potatoes or really any kind of potatoes except fries and tater tots. Cranberries? Forget about it. Those are just "rotten blueberries" to my kids. Stuffing? Don't make me laugh.
So we've adapted. We warm up a pre-cooked ham (two of the four kids will eat that), make boxed macaroni and cheese and canned baked beans as sides, then microwave a bag of broccoli (fancy organic kind! Unless it's out of stock at the store!).
My wife and I warm up pre-made mashed potatoes in the microwave for ourselves. The only thing we actually make is a green bean casserole (again for ourselves), which boasts bacon bits, a block of cheese, loads of sour cream and crumbled up pork rinds. Super fresh, super healthy.
Attempted tradition: Playing family board games.
Reality: With a 4-year-old in the mix, the game with the least amount of drama is Uno, which my son can play on his own. He'll still chuck the cards across the room and storm off if he gets nailed with a "Draw 4," however.
The other general alternatives are Pie Face (too messy), Candyland (BORING) and Monopoly Junior (I get hosed in this game every time. Why?!).
Attempted tradition: Gathering around the table to share what we're thankful for.
Reality: We actually do this one regularly! Whenever we sit down as a family at the dinner table, regardless of a holiday, we ask the kids to share one thing that they're thankful for that day.
My oldest daughter tends to come up with something thoughtful each time. My two sons tend to treat it as a chore and say the same thing almost every time.
My 4-year-old son: "I'm thankful for dinner!" (which he won't eat 75 percent of the time).
My 8-year-old son: "I'm thankful for Minecraft."
My 6-year-old daughter uses their lackluster responses as an opportunity for brownie points.
Her: "I'm thankful that you're my daddy."
Nice one, kid. I see what you're doing, but I'll take it.
• • •
Tyler Wilson is a freelance writer and stay-at-home dad to four kids, ages 4-10. He is tired. He can be reached at twilson@cdapress.com.
Recent Headlines
---