Lori Lea Johnson, 61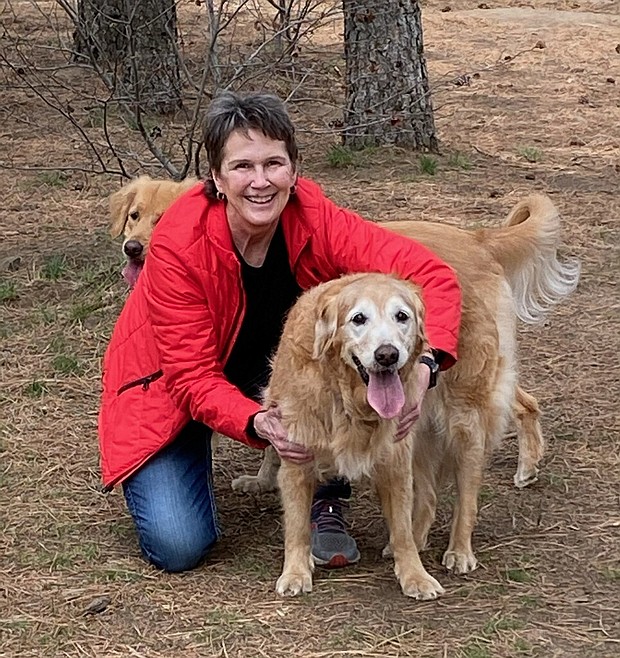 |
November 24, 2021 1:00 AM
It is with heavy hearts that we say our sweet Lori passed away at her home in Spokane on Tuesday, Nov. 9, 2021. A beautiful soul, gone too soon. Lori was born Jan. 26, 1960, in Coeur d'Alene, Idaho, to Gaylon and Adella Johnson. She was their first child, and the joy of their life.
Lori graduated from Coeur d'Alene High School in 1978. She was an amazing athlete, playing basketball for Coeur d'Alene High, and helping her team go to State in 1978. She also played varsity volleyball and was recruited on many competitive softball teams in the summers. She continued her love of sports throughout her life, playing on recreation softball teams, playing in Hoopfest, and running Bloomsday for many consecutive years. Lori continued her education after high school, starting at North Idaho College, then transferring to University of Idaho, graduating with her teaching degree in Physical Education.
But as Lori graduated, she still couldn't shake her childhood dream of becoming a nurse. So, Lori returned to Coeur d'Alene and was accepted into the nursing program at NIC. She received her degree as a registered nurse, and while doing her clinicals, fell in love with psychiatric nursing. Lori pursued her career passion by moving to Spokane and taking a job at Eastern State Hospital. She excelled in many positions, while in her over 29 years, at Eastern State Hospital.
She also, while employed full time, continued her education and received her master's degree of nursing from the University of Washington. Lori was always enrolled in continuing education to further her knowledge of nursing. After Lori left her job at Eastern State Hospital, she worked a short time at St. Luke's Rehabilitation Center, Frontier Behavioral Health, and most recently with Inland Behavioral and Health. Lori met many friends that she cherished at these workplaces.
Anyone who knew Lori, knew her with a dog by her side. Her love for animals started at a young age, especially for dogs. She got her first dog, Tinker, when she was four years old, and had one (or two, or three …) with her for the rest of her life. Her dogs were her "children" she loved them more than anything. She loved spoiling them, training them, feeding them better than most humans and loved taking them everywhere with her, including the Oregon coast, paddle boarding, and every adventure she went on, was based on them being included.
During life's journey, Lori met the love of her life, Lene, in 2001. They shared an amazing time together raising their golden retrievers, playing in the outdoors, working in their flower and vegetable gardens and most recently, rekindling their friendship and taking up paddle boarding with their goldens. Lori loved her family with all her heart. She loved the family holidays and traditions she had always shared with her mom and dad and sister. She adored her nephews since the day they were born, and she loved laughing at her brother-in-law's silly jokes. She loved spending the holidays and birthdays all together, sharing meals and conversation.
Lori was the most compassionate, caring person you could ever meet. She loved helping people. She honestly would give the shirt off her back, the food in her cupboards, the money in her wallet to anyone who was in need. Even in hard times in her life, she was taking warm food and coffee, clothes and blankets to the homeless, and worried for their mental health.
Lori was preceded in death by her father, her hero, Gaylon Johnson in 2018. She leaves behind her mother Adella Johnson of Coeur d'Alene, her sister Donita (Johnson) Graves, brother-in-law Brian Graves, nephews Cody Graves and Ryan Graves, of Post Falls, her sweet "baby" Golden Retriever Gracie, (ex) partner Lene Tsukamoto, of Spokane, and many friends, including some since childhood.
Our lives will not be the same without Lori's compassion, and love. We will miss her smile, her laugh and her thirst for knowledge and understanding. To quote part of a poem sent to us from a dear family friend: "I've rested my eyes and gone to sleep, but the memories we've shared are yours to keep. Sometimes our final days may be a test but remember me when I was at my best"
There will be a memorial service held at 1 p.m., on Saturday, Dec. 4, 2021, at English Funeral Chapel, 1133 N. Fourth Street Coeur d'Alene, Idaho. To see Lori's online memorial and to leave a message for the family please visit englishfuneralchapel.com.
Recent Headlines
---