James Michael Vick, Sr., 69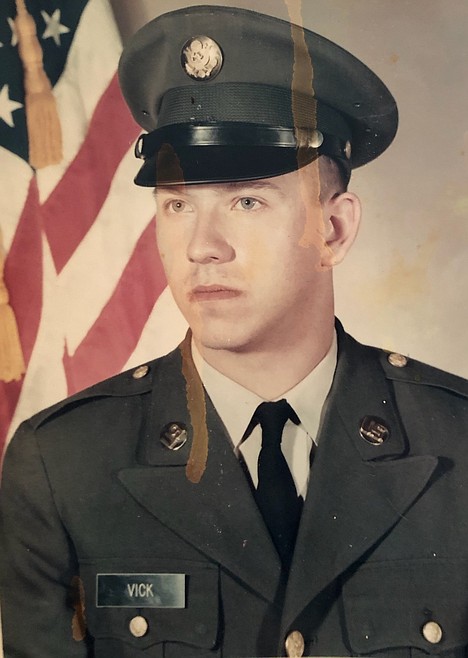 |
November 24, 2021 1:00 AM
James Michael Vick Sr., also known as "Duck", went home to be with the Lord on Tuesday, Nov. 16, 2021, in Hayden, Idaho, with all his loved ones around him. He passed at the age of 69 years young. Jim was born in Chicago, Ill., on Nov. 26, 1951, to Orville Alexander Calmer Vick and Margaret Miner (Potter) Vick.
In June of 1959 the family relocated to Pomona, Calif., where he was raised. James was very athletic in school and played baseball and belonged to the Knights of Columbus. He later graduated from Montclair High School. He owned a Union 76 gas station in Pomona until he left to serve his country in 1971 (the Vietnam War). He was in the First Airborne Brigade (Army) and served his country well ... with Honorable Discharge.
He later became a machinist for Aerospace and made parts for the space shuttle. Once he retired from that he became a very skilled long haul truck driver who worked for Swift and then later worked for Vons.
Jim loved to travel and loved taking his beloved wife on adventures on the road. When he wasn't on the road driving, he lived in Chino, Calif., for 34 years where he raised his family and made friends everywhere he went. James loved his country, his family and all six of his kids. But most of all he loved to serve his Lord and Savior Jesus Christ. He was very active and devoted to his church, Living Waters, of Chino, Calif., for 31 years. He served as an usher of the church for many years. He was a dear friend to all and would drop everything if you needed prayer. He loved to laugh, joke and tease with anyone who was around. He loved to golf, fish, hunt, go camping and loved to go shooting. He was the world's greatest son, brother to two amazing sisters, a cousin and uncle to all his nieces and nephews. But the love he showed to his grandbabies was amazing to see.
Jim is survived by his beautiful bride, Wilma Vick, and his six kids: April, Jimmy, Victoria, Jeremy, Ginger and Kimberly. James was loved by all and will be forever missed!
Services will be held in Chino, Calif., with Jim being laid to rest at the Riverside National Cemetery in Riverside, Calif.
Yates Funeral Home is entrusted with final arrangements. Please visit Jim's online memorial and sign his guestbook at yatesfuneralhomes.com.
---