Give back the glow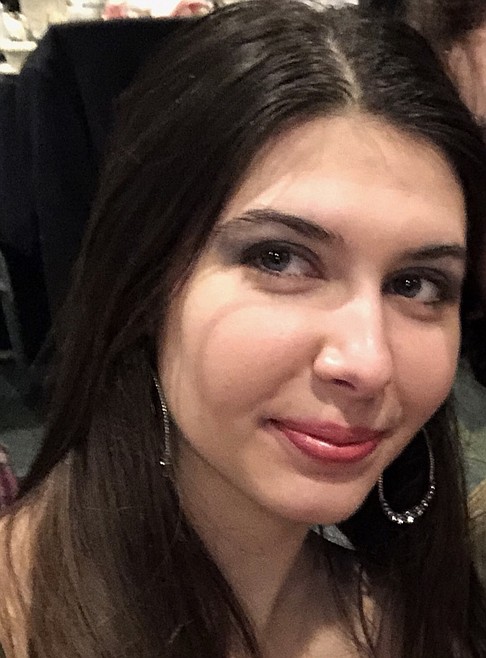 by
ELENA JOHNSON/Coeur Voice Contributor
|
November 24, 2021 1:00 AM
I hope you're nestled somewhere snug, more than sated from Thursday's feast. The turkey's been had, the pumpkin pie long gone, and the pork that's escaped every iteration of hash, 'wich, and omelet sits securely in the freezer, ready for a January treat. A sense of peace lingers after the last loved one leaves, the fever of yesterday's antics have faded into a simple good humor, and just a little excitement is beginning to take hold for next month's activities.
Per chance you'd like to extend that warm glow a little further, though it isn't my place to ask.
Tuesday — following Black Friday and cyber Monday and umpteen other shopping spree kick-offs — is not just the last of November, nor only the "get set" point of the ensuing buying sprint. The fifth sunrise after Turkey day also marks Giving Tuesday.
Celebration is simple: give. And while Boxing Day-esque donations and classic charitable work are more than encouraged, one of the more common form of participation is the quick — but far from dirty — act of a hastily written check or online donation form filled.
A fast donation may not sound very giving, but it does offer a way for many to pitch in without worrying about work or child care. And since, giving is proportional, it's OK to just round up the change at the grocery store. It's a work day for many, after all, and the point is giving what you can, not invading en masse every charity in town (which would be just as happy to have your service hours three months from now).
The date is practically brand new (although frankly, so is cyber Monday), and it rings more like a true holiday than its digital spend-happy antecedent. Conceived by a New York community center called the 92nd Street Y and co-introduced with the United Nations in 2012, the mass-giving campaign has slowly but steadily caught on around the world. Some 100 countries are thought to participate (but in a digital, globalized world, who can say how many other nations are represented by thoughtful citizens, or for that matter, how many have yet to hear of the day).
If it feels a little pointed for such a blatantly altruistic effort of united giving to immediately follow a weekend of unabashed consumerism, that seems to be on purpose. Even if many of the weekend's spoils will end up under another's tree, many have mixed feelings about the season's rampant spending. Giving Tuesday can help act as a check, a reminder of the many joys to be found this time of year. Such as enjoying togetherness, which may feel a little sweeter as you join others across the country and world.
Perhaps it also offers a light hearted, but more sober head space to reflect on the more poignant reasons for the season, from the rededication of the Second Temple in Jerusalem (Chanukah Sameach this coming Monday), to the birth of Jesus and the honoring of his teachings, to the celebration of Black and African-American culture.
Or as Henry Timms, executive director of the 92nd Street Y, once described it: "After two days for the economy, one good for the soul."
So if you pull out the wallet today, consider giving a small gift to your favorite charity or organization in need. And if you can donate even more of your time or goods today, or ever, you'll be adding to that holiday glow in good company.
---