Mike Windisch, 73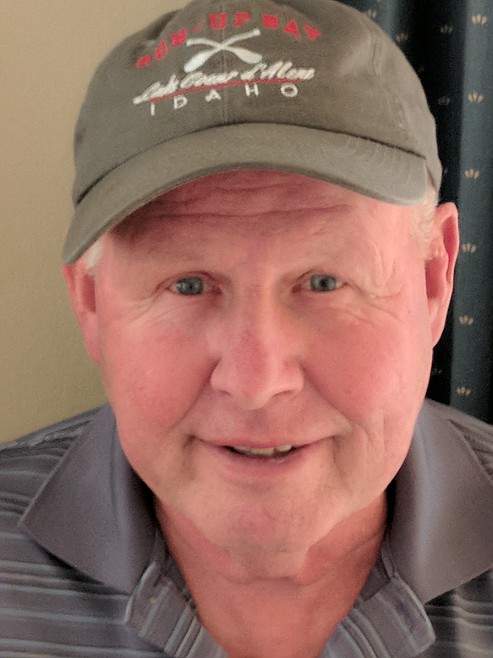 |
November 23, 2021 1:00 AM
Michael "Mike" Windisch passed away on Nov. 20, 2021, at the age of 73 in Coeur d'Alene, Idaho. His kindness, sense of humor and honesty will be remembered by all who knew him well.
Mike was born Nov. 8, 1948, in Spokane, Wash., to Clifton and Irene Windisch. He grew up in Kellogg, where he was known to be rambunctious and would get into good-natured trouble. As a member of the Boy Scouts, Mike developed a great appreciation for nature and the outdoors. He graduated from Kellogg High School in 1967 and went on to attend the University of Idaho as a music major. Mike enjoyed goofing off and playing the tuba in the Vandal Marching Band. He met Barb as a fellow brass player in the band and they married in 1970.
Upon graduating from U of I, Mike went on to teach music in the Worley School District for three years. Mike realized his interests were better suited to working in an outdoor setting and he went on to work for, manage and later own Sun-up Bay Resort, which was a family business on Barb's side. Mike loved working outdoors and became a very capable "jack of all trades" who could fix almost anything. He also loved working on the gas dock and spent 47 years pumping gas to boaters on the lake. While living and working at Sun-Up Bay Resort, Mike and Barb had two children, Jim and Katie.

Mike spent many hours volunteering as a firefighter for the Worley Fire District and eventually became a commissioner for the fire department. Mike loved to travel and took many vacations with his family. When his kids were grown, he continued to travel with Barb and was fortunate to visit all 50 states. He loved hiking and especially enjoyed visiting waterfalls with Barb. When Mike had grandchildren, he was an enthusiastic "Papa" and loved to provide nap-time snuggles, tease the kids and talk to them in his surprisingly accurate "Donald Duck" voice which always resulted in giggles.
Mike is survived by his wife, Barb Windisch; son, Jim and his wife Sarah, and granddaughter Amelia Windisch; daughter, Katie and her husband Dan, and grandchildren Lydia and Finn Kirkbride.
Mike will be honored at 2:00 p.m., on Friday, Nov. 26, 2021, in a service at the Yates Funeral Home, Hayden Chapel, 373 E. Hayden Ave. In lieu of flowers please send donations to Lake City Playhouse at lakecityplayhouse.org. You may visit Mike's online memorial and sign his guestbook at yatesfuneralhomes.com.
---