Malek bows out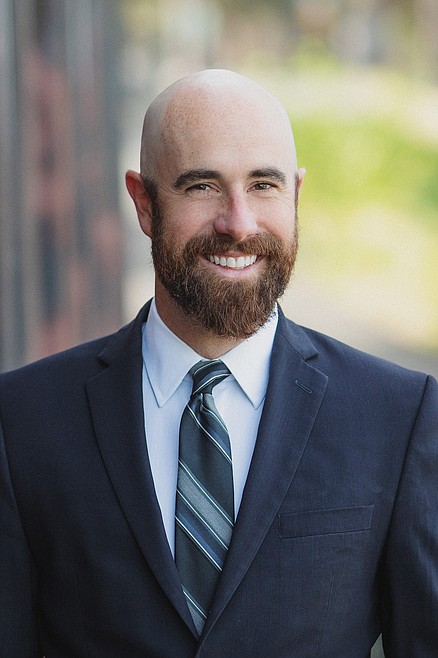 Luke Malek, a North Idaho lawmaker confirms his upcoming campaign for the Lieutenant Governor election in 2022. Photo courtesy Luke Malek.
COEUR d'ALENE — Local resident and former state Rep. Luke Malek ended his run for lieutenant governor Sunday, urging Idahoans to prevent "extremist politics" by supporting House Speaker Scott Bedke in the May 2022 primary. 
The Press announced Malek's candidacy for the office Nov. 13, 2020. Since then, the former lawmaker has brought in more than $102,000 in campaign contributions.
Malek, 40, of Coeur d'Alene called his withdrawal "the best decision (he) can make for Idaho right now" in an emailed statement sent to supporters Sunday. Much of Malek's concern stems from his belief that "extremist politics threaten everything Idahoans hold dear." 
"Extremist politics has divided our state, wasted our hard-earned tax dollars on divisive lawsuits that stand no chance of success," the statement reads. "(It has) rejected common sense education funding that is crucial to our present and future economy, and discounted and demeaned the role and the value of trained law enforcement, our first responders, and our health care workers." 
In a Monday interview with The Press, Malek elaborated on his meaning of "extremist politics" as the "inability to solve problems."
"There are still good people choosing to be involved and listening to the citizens of Idaho," Malek said. "(But) they are too often drowned out by special interests, particularly those that are trying to undermine the process as a whole."
Bedke is a Republican lawmaker from Oakley serving his 11th term in the Idaho Legislature. He's the longest-serving House Speaker in Idaho history, holding the leadership title for nine years. 
Shortly after Malek's announcement, Bedke stated he was "humbled" by the North Idaho lawmaker's "willingness to step aside and put his trust in (Bedke)." 
"Luke Malek, a well-regarded former legislator, lawyer, and friend, has put his faith in me to become your next Lieutenant Governor by selflessly dropping out of the race. This act shows that he holds Idaho's future and values at the highest regard," Bedke's written statement said.
"I deeply appreciate his continued effort to be a dedicated public servant. I promise to be the conservative leader our state needs to ensure Idaho continues to be a place where our families grow and thrive."
Malek and Bedke served together in the Idaho statehouse between 2012 and 2018. Malek described his former opponent to The Press as a man who "takes his role in public service seriously and does so with a sense of honor, dedication and decorum." 
"A huge factor" in Malek's withdrawal was how the three-way lieutenant governor race could impact which candidate garners majority voter support. Before ending his campaign, Malek was up against Bedke and Rep. Priscilla Giddings of White Bird. 
Last week, Giddings was censured by the Idaho Legislature in a 49-19 vote for "conduct unbecoming of a legislator." The censure comes from an ethics complaint filed against Giddings in May for posting the name and identity of a 19-year-old legislative staffer who accused former Rep. Aaron von Ehlinger, R-Lewiston, of rape. The vote also removed one of Giddings' three committee assignments. 
"I think she is trying to incite people's passions without bringing any solutions to the table," Malek said.
Malek said he would be "actively working" to help Bedke's campaign and hopes an opportunity to hold state office is in his future. For now, Malek said he'll continue focusing on his family and legal practice, Smith+Malek. 
"A lot of people I met are looking for leadership, and I thought I would've been a good person to do that, but I wasn't quite getting the momentum I needed," he told The Press. "I'm truly honored to have the support of so many different people. It's a humbling experience that people put faith in you." 
Idaho's primary election will take place on May 17, 2022.
Recent Headlines
---