Health care workers and vaccines explained
On Nov. 5, the Centers for Medicare and Medicaid Services issued a rule requiring COVID-19 vaccination for health care workers in a wide variety of settings, including hospitals.
This is a change to the Conditions of Participation, federal rules every hospital providing care to Medicare and Medicaid patients must comply with. The Conditions of Participation are designed to ensure Medicare and Medicaid patients receive quality care in a safe setting.
If the Conditions of Participation are not followed by a hospital, it would endanger its ability to care for Medicare and Medicaid patients, and it would not receive payment for any care it provided to such patients. At both Kootenai Health and Northwest Specialty Hospital, Medicare and Medicaid patients represent half of the care we provide in our community.
Choosing not to comply with this new vaccination rule, and forgoing payment for half our patients, would effectively mean the closure of our local hospitals. Clearly, that is not a path for which anyone would advocate.
As we do with all other CMS Conditions of Participation, Kootenai Health and Northwest Specialty Hospital intend to follow this new vaccination rule.
One important aspect of CMS' vaccination rule is the provision for medical and religious exemptions. Medical exemptions are available to individuals with a medical contraindication to COVID-19 vaccination as verified by a licensed health care provider.
Religious exemptions can be sought by individuals who demonstrate they have a sincerely held religious belief that prevents them from receiving the COVID-19 vaccination. Both Kootenai Health and Northwest Specialty Hospital are offering medical and religious exemptions as part of their compliance with the CMS rule.
Unfortunately, there is some confusion between the OSHA vaccination requirement and the CMS vaccination requirement. OSHA relates to private sector employers with 100 or more employees. The OSHA rule has been challenged in court and everyone is still waiting to hear the outcome.
CMS relates to any organization that provides care to people covered by Medicare and Medicaid. This is virtually every health care organization in the country. While hospitals will be watching how this develops and modifying approaches according to any legal challenges, most believe a challenge to the CMS rule change will likely be unsuccessful.
Our hospitals need to be working with employees now to meet the requirements of the new rule by the Dec. 6 deadline; waiting to see if a legitimate challenge is raised is not a wise approach, given everything at stake.
As we have shared our policies on this new rule within our organizations, we are working diligently to provide employees as much information as possible as quickly as possible. Understandably this is an emotional situation for many of our employees, and we are working within the legal requirements to provide appropriate options for all who are willing to meet the compliance criteria. It is our sincere hope that every staff member will choose one of the paths available.
COVID-19 and vaccination have become emotionally charged topics for many. Ultimately, it is our shared goal to work through those differences, show respect for one another and continue to provide safe, exceptional health care to our community.
• • •
Jon Ness is CEO of Kootenai Health and Rick Rasmussen is CEO of Northwest Specialty Hospital.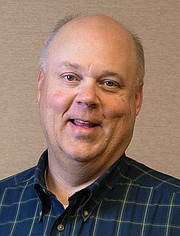 Recent Headlines
---