THE CHEAP SEATS with STEVE CAMERON: Maybe it's time for new QB — and coach? — in Seattle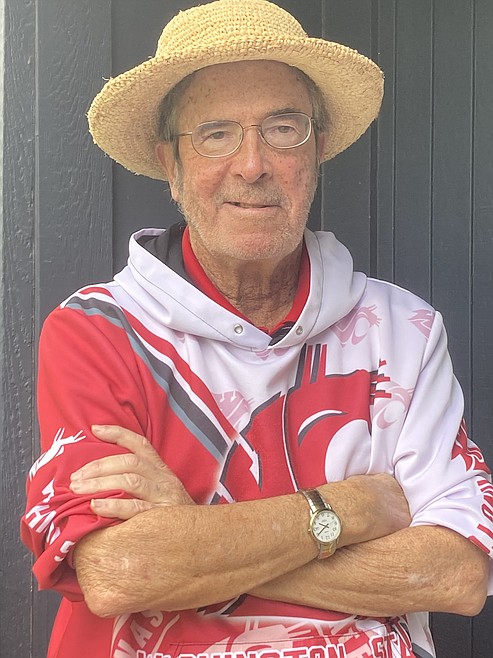 |
November 17, 2021 1:15 AM
In case you're wondering…
This isn't a knee-jerk reaction to that egg the Seahawks laid in Green Bay.
It's a feeling that began months ago and has only been growing since then.
I believe the Seahawks are at the end of an era.
This team doesn't exactly need to be blown up, with a whole new cast in place to start from scratch — but it does need some serious retooling.
Can you really, honestly picture these Seahawks in the Super Bowl — no matter how they finish this regular season?
I can't.
So, it's time for the organization to make some tough decisions, allocate its money differently and change some critical personnel.
And yes, that must start at quarterback.
Never mind Russell Wilson's finger; instead, think back to all his blather last offseason about getting knocked down too much, worrying about his legacy and all that nonsense.
I don't think he was kidding about wanting out of Seattle.
ON THE other side of things, I'm not sure the Seahawks brain trust feels that the team can win big with Russ firing 50-yard passes anymore, either.
That's especially important if Pete Carroll remains in charge of things.
Which is another question completely.
Maybe Pete's race has been run, and the Hawks need a young, innovative coach to keep up with trends (and success) in the ever-evolving NFL.
I do know this …
If the decision is to let Carroll call the shots for a few more years, then Wilson has to go.
Pete wants to run the ball, dominate the line of scrimmage, and throw when opponents are not aligned to defend it.
He wants to win defensive slugfests.
That is not Russell Wilson's game, and certainly no way to cement the "legacy" he keeps talking about.
It's not inconceivable that GM John Schneider convinces Pete to take a different high-level job with the club and hires a younger, hungrier coach.
Either way, though, I can't see Wilson being part of the Seahawks' future glory — whenever that might come around.
Russ is frustrated by this entire situation, by an offensive line that can't protect him, and by a coach who wants to win with defense and running the ball.
That was fine, back in the Super Bowl days when Wilson was new to the league and wasn't considered a "superstar."
Now?
Not so much.
HOW CAN this all play out, then?
Well, back during the dark days between seasons, Wilson's agents (with his blessing) released a list of teams he'd accept in a trade.
One of them was Las Vegas, a natural since his wife Ciara does regular singing dates there.
In case you haven't noticed, the Raiders are a mess.
They have no coach, and quarterback Derek Carr is throwing horrible passes into crowds of defenders whenever he's rushed — because unlike Wilson, he can't escape pressure.
Vegas and Seattle, in case you aren't getting the thread here, are natural trade partners (among other things, it gets Russ out of the NFC).
Seattle needs a cheaper QB, a guy willing to manage the running game and hit play-action passes when necessary.
I'm not sure Carr — or his backup, Marcus Mariota — would be the perfect candidate, but you could keep one of them for a year to find out.
Meanwhile, Seattle needs to go with an infusion of younger players at various spots, and that means getting back some draft choices – the ones they dealt for Jamal Adams, for instance.
The defensive front needs new blood, and the one place I agree with Wilson is concerning the paper-thin offensive line.
If you want a snapshot of what a winning franchise should NOT be doing, think back to Wilson injecting himself into tackle Duane Brown's contract situation.
No, no, no.
Too many things are going in the wrong direction for this team, and the whole thing screams out for change.
Hey, the Russell Wilson decade has been terrific.
But it's time to start a different one.
Email: scameron@cdapress.com
Steve Cameron's "Cheap Seats" columns appear in The Press on Mondays, Wednesdays and Fridays.
He also writes Zags Tracker, a commentary on Gonzaga basketball which is published weekly during the season.
---