ADVERTISING: Advertorial — How we are different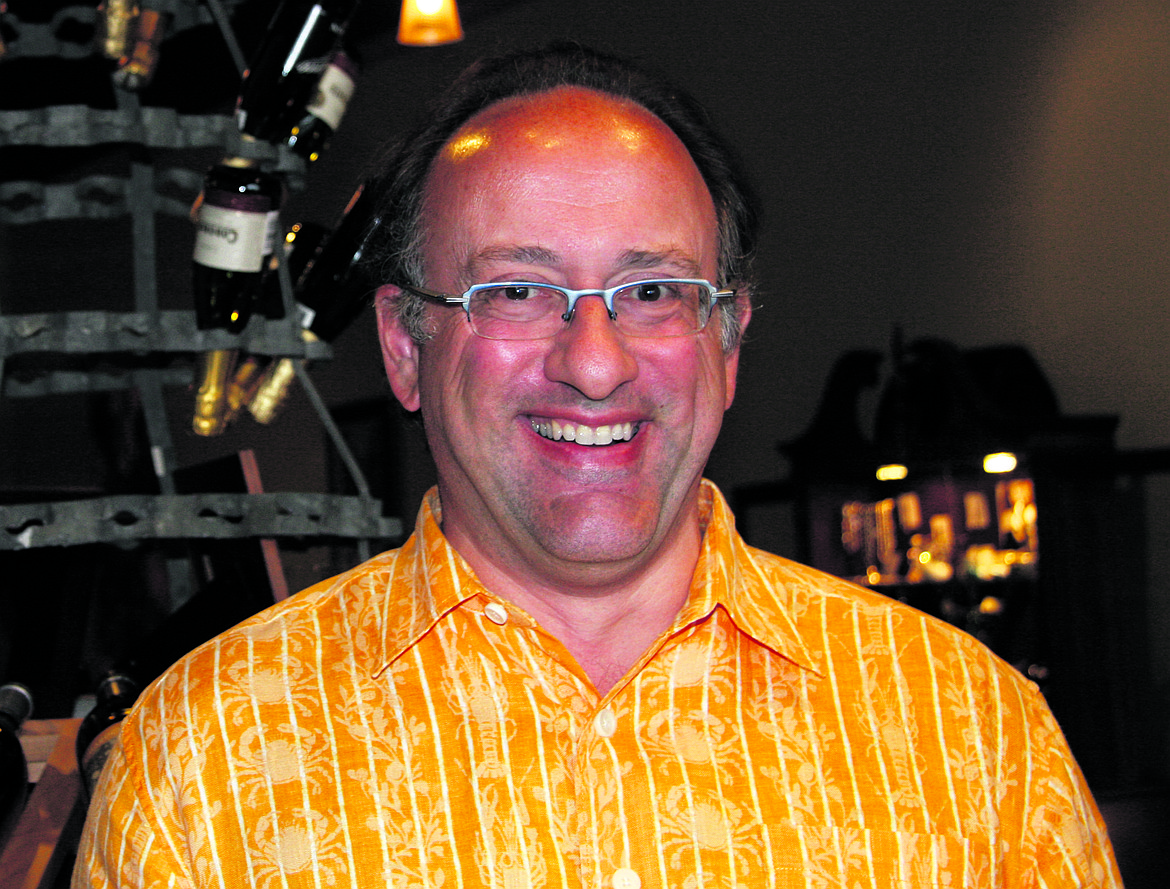 by
GEORGE BALLING/the dinner party
|
November 17, 2021 1:00 AM
Several wine industry news outlets posted stories this week about volume and pricing trends in the U.S. wine industry. The general theme was twofold, first that wine consumption in the U.S. would fall this year after rising from 1994 until now. Secondly, the releasees sighted the trend to more expensive bottles being consumed across the country. The news caused us to look a bit deeper into the trends here in North Idaho and explore how we are different and how we are the same versus the rest of the industry.
The drop in volume of wine consumption across the U.S. is apparently the result of decreases in on premise consumption due to restaurant and other closures through out the pandemic. This is clearly an arena where we are different here in North Idaho as we have remained largely open with the exception of the early days of the pandemic in the spring of 2020. We are so grateful as business owners and as consumers that we weren't forced to go through the draconian shut downs experienced in many parts of the country, leaving our on-premise consumption rates less affected. There no doubt was some shift of on-premise sales to off premise sales as people chose to stay at home instead of dining out when the illness has been at its worst but, there was still some dining out.
The reporting also talked about the competition for wine sales from "other categories," which include spirits and canned cocktails made with spirits in off premise sales. We have no doubt seen increased demand here at home for "Ready to Drink Cocktails," and many of them are quite good. We have brought into the shop those that are not quite as sweet and we feel like we have gotten it right as many of you have come back to buy them multiple times. We are different here than what has been reported though as we have not seen a replacement of wine with spirits, rather we are seeing the RTDs as an add-on rather than an alternative.
The pricing trends that we see in wine consumption here in Kootenai County and surrounding areas does track with what is being reported nationwide. We have seen the average purchase price per bottle consistently rise over the last several years. We attribute this mostly to changes in tastes as Americans in general become more familiar with wine. We have talked many times about how much palates change for all of us. When it comes to wine, we all start our wine journey somewhere and then start our exploration from there. We try different varietals, regions and eventually start to explore more expensive wines. When you consider how new wine is as a daily beverage here versus the old-world countries of Europe it is not surprising that we are just reaching a point where are tastes are more sophisticated recognizing the quality up tick for the dollar paid.
The wine producing side of the industry is adapting to this change in a significant way. Large wine companies have begun to sell off and shed lowered priced brands recognizing the decreased demand for the super value category. What is more interesting though is the change in winemaking trends at wineries. We have learned just recently of several wineries that are shutting down production of their lower tier wines and replacing them with higher end packaging and higher end wine at a category or two or even three price points higher than the wine they replaced. Add in the current inflationary trends in the raw materials of wine from grapes to glass bottles and it is little surprise that the average bottle sold here in the U.S. is climbing. It was only a short time ago that the average retail bottle of wine crossed the $10 threshold and now we are approach $12/750ml bottle. That price might be surprising to many of us, but when you factor in all of the less expensive wine that is sold through grocery and other big box outlets it starts to make more sense.
In the 14 years we have had our little wine shop here in Coeur d'Alene, we have witnessed many changes in your wine consumption, it has its own unique trends here that don't always track with the national data, but our goal remains to continue to meet your demands with the best wine to meet your budget and tastes, and earn your business on every trip.
• • •
George Balling is co-owner with his wife, Mary Lancaster, of the dinner party, a wine and gift shop in Coeur d'Alene by Costco. The dinner party has won the award for best wine shop in North Idaho twice, including for 2018.
George is also published in several other publications around the country. After working in wineries in California and judging many wine competitions, he moved to Coeur d'Alene with Mary more than 10 years ago to open the shop.
You can also follow us on Facebook at facebook.com/#!/dinnerpartyshop.
Recent Headlines
---