Linda ("Lin") Louise Fulwiler, 72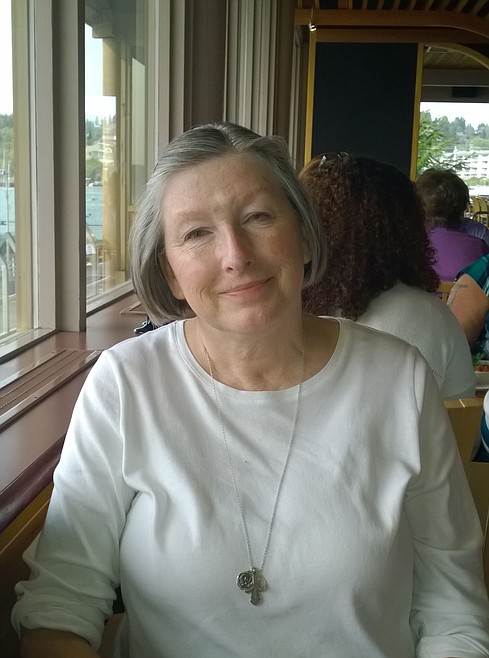 |
November 13, 2021 1:00 AM
Linda ("Lin") Louise Fulwiler, age 72, of Post Falls, Idaho, passed away Sunday, Nov. 7, 2021. Lin was born in Lewistown, Mont., in 1949 to Eugene and Georgia McInnis. She moved with her parents and sister to Renton, Wash. as a child, and lived most of her life in the Seattle area. She moved to Post Falls, Idaho, in 2018.
Lin was a devout Roman Catholic who dedicated herself to the service of the Lord through the intercession of the Blessed Mother and the Sacred Heart of Jesus. She had a particular devotion to the angels and a great love of the saints, especially St. Padre Pio, St. Francis Cabrini and St. Martin de Porres. She was active in the home-schooling community, and committed herself to prayer, humility and the Sacraments. She gave of her time and faith freely. Among many other things, she provided religious instruction to adults at Holy Family Church in Seattle. For her children, her family and her friends, her primary concern was always and explicitly their devotion to Christ and the salvation of their souls. She loved animals. She never left any cat, dog or bird in need, and cared for many pets throughout her life. She is survived by her children, Jacob, Shane and Mary, as well as her siblings, Patricia Villa and Terrence McInnis.
Requiem Mass will be at 9:45 a.m., Wednesday, Nov. 17, at St. Joan of Arc Roman Catholic Church at 4772 E. Poleline Road, Post Falls, ID 83854. Visitation will be from 4-6 p.m., Tuesday, Nov. 16, with a rosary service at 5 p.m., at Yates Funeral Home, 744 N. 4th Street, Coeur d'Alene, Idaho. Interment will be at St. Thomas Catholic Cemetery.
Arrangements are provided by Yates Funeral Home. Online registry and condolences may be found at yatesfuneralhomes.com.
Recent Headlines
---