Six vets receive 'Quilts of Valor'
Veterans Bill Welch and grandson Keegan Knowles, both of Post Falls, hold their Quilts of Valor they received Thursday at the American Legion in Post Falls.
BILL BULEY/Press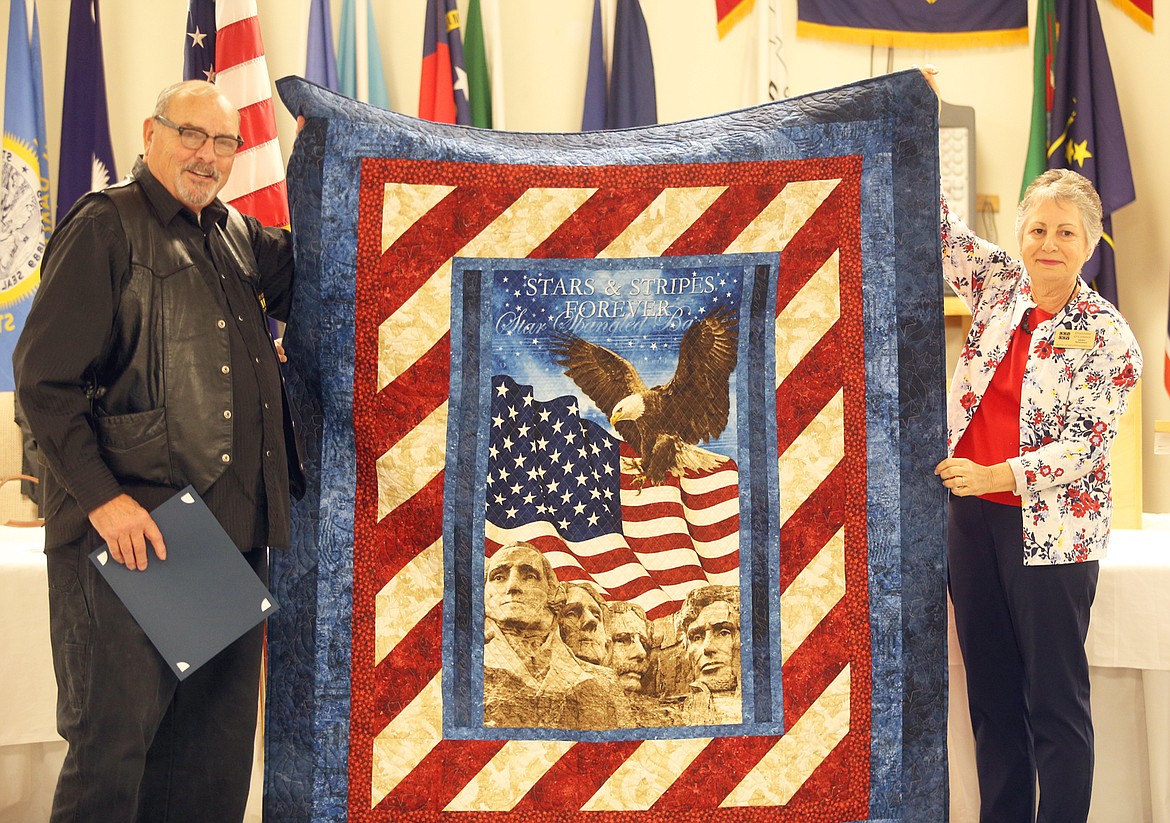 Veteran Stan Rogers of Post Falls holds up his Quilt of Valor with help from Giannine O'Connor of the Patriotic Piecers at the American Legion in Post Falls on Thursday.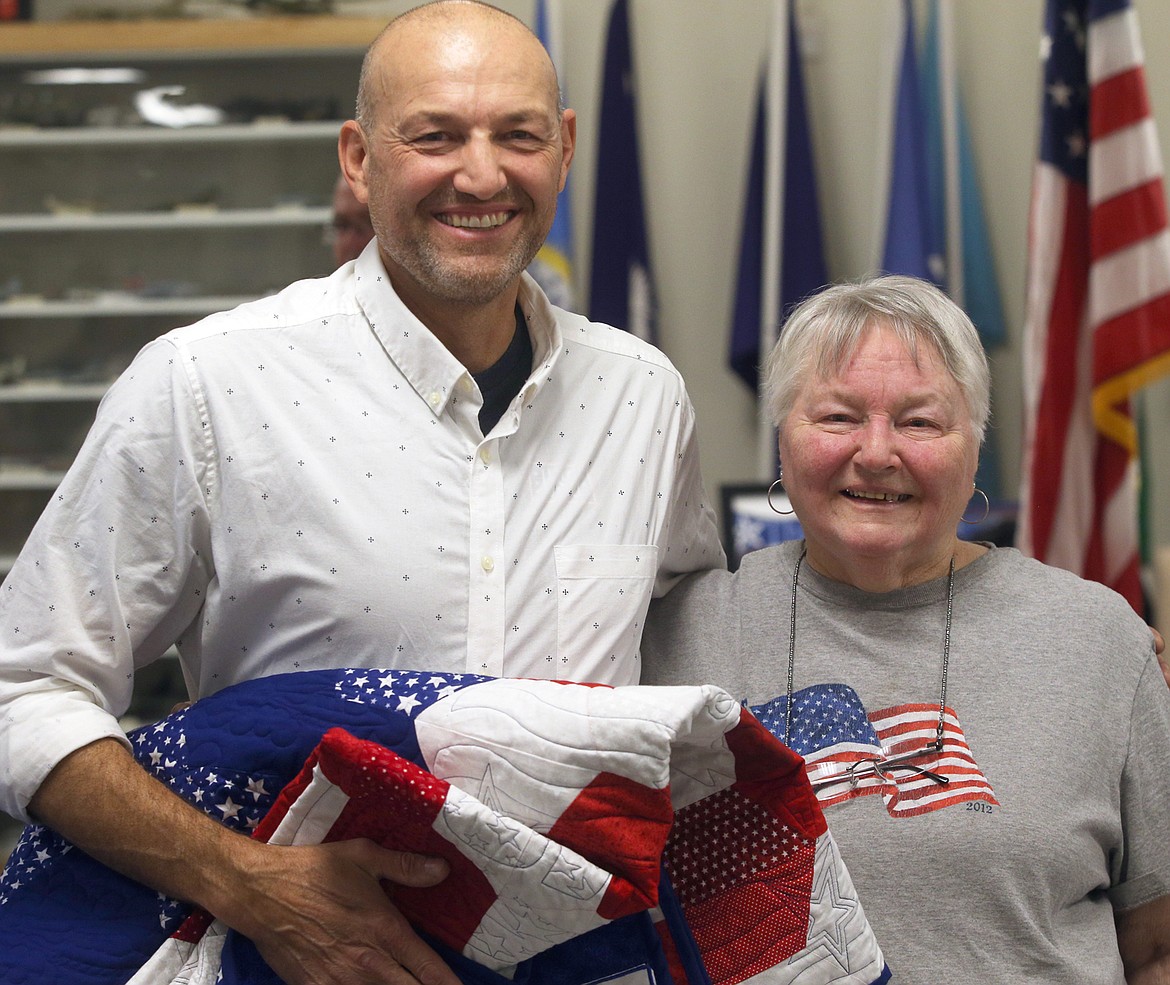 Veteran Todd Kerbs of Spokane poses with mom Joanne Kerbs of Post Falls following the Quilts of Valor presentation Thursday.
Previous
Next
by
BILL BULEY
Staff Writer
|
November 12, 2021 1:00 AM
POST FALLS — When Bill Welch returned home from serving in the Vietnam War, the greeting he received was one he would rather forget.
"Those of us that were in the Vietnam era, there wasn't that much appreciation going around when we came back," he said.
Welch served with the Navy from 1969-73. On Veterans Day, he was one of six who received Quilts of Valor from Patriotic Piecers at American Legion in Post Falls before about 50 people.
The quilt brought a smile to the Post Falls man's face.
"I think the appreciation is better than anything else," he said.
His grandson, Keegan Knowles, also of Post Falls, served with the Army from 2015-19 and also received a Quilt of Valor.
"I'm very appreciative that people nowadays honor their soldiers and their vets," he said.
His grandfather told him of his return from Vietnam and the hostile reception he received.
"I'm glad to see a different time," Knowles said. "Most, if not everyone, appreciates the soldiers, what they sacrificed, what they've gone through, to maintain freedom."
Jerene Kindley acted as emcee of the ceremony. As each colorful quilt was unveiled, the crowd applauded.
"God bless you, thank you for your service," Kindley said to each man.
The Quilts of Valor Foundation has presented over 225,000 quilts to veterans and service members in all 50 states. Their mission is to "cover service members and veterans touched by war with comforting and healing Quilts of Valor."
Todd Kerbs of Spokane served with the Army from 1987-90 and received a quilt that his mom, Joanne Kerbs of Post Falls, had a hand in making.
"Amazing that my mom was part of putting this quilt together," said Kerbs, who has two brothers and a son who also served in the military.
Joanne Kerbs was delighted to honor her son.
"I think he's awesome. I'm really proud of him," she said.
Johnnie Morgan, who served with the Navy Seabees from 1978-83, and Jeffrey Broadhead, who served with the Air Force from 1987-2009, also received Quilts of Valor.
Stan Rogers of Post Falls served with the Marines from 1966-70 and saw action in Vietnam. He was wounded twice and received two Purple Hearts.
"I think about my fallen brothers. I do," he said. "That's one thing that I do this about."
Rogers, like Welch, said the Quilt of Valor was beautiful and much better than the reception he received when he returned from Vietnam.
"They used to kick us in the face," he said. "So this is really something special."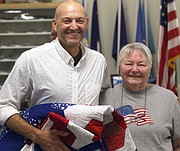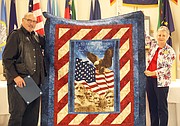 Recent Headlines
---