HUCKLEBERRIES: A nickel for your thoughts - and bikes
by
D.F. "DAVE" OLIVERIA
|
November 12, 2021 1:00 AM
A guy walks into the Lake City Bicycle Collective shop and claims he has the strangest donation ever.
Founder Tom Morgan is skeptical. He has received many odd gifts in his seven years with the nonprofit.
But Jesse Suitter of Coeur d'Alene insists his contribution will top them all.
And it did.
He had more than 500 pounds of nickels, $100 per bank box and more in metal military containers, $2,500 total.
Once sorted and counted, Tom figures that amount will provide 100 free bikes for area kids.
Tom, a former full-time HVAC repairman, refurbishes donated and discarded bicycles for children and others who can't afford them. He gave away 178 bicycles last Christmas. And has donated 2,000 bikes since the nonprofit opened in 2014.
Jesse, now 37 and project manager of Kootenai Health IT department, grew up in a low-income family with five siblings who shared two or three bicycles. He dreamed of having one of his own. Later, as a young adult pursuing financial freedom, he commuted by bike.
"I believe in bikes," Jesse told Huckleberries in a phone interview. "It's a great way to travel. It gives kids freedom. Every kid should have one."
And there's more to the story.
Jesse began collecting nickels as an investment in 2010 following Coast Guard service. Times were hard after the 2008 housing crisis. Jesse and his wife were strapped with debt, as were their friends. Jesse figured he was ahead after investing in nickels because they had a melt-down value of 7.2 cents each.
Then he moved to Denver and four times within Denver and back here and several times within Coeur d'Alene. He had to pack the 500-plus pounds of nickels with each move, until he had had enough.
Jesse never got the expected return on his investment. But he's OK with that.
"Now," he said, "I have a return on this investment that is guaranteed to improve the lives of kids."
If you have a few nickels to donate to a worthy cause this yuletide, you can find the Bicycle Cooperative in the basement of the First Baptist Church, 424 E. Wallace Ave. (tom@lcbcbikes.org).
O Pioneers!
One of the first women to attend a national convention as a delegate of a major political party was Coeur d'Alene pioneer Teresa Graham. This, according to her obit in the Coeur d'Alene Press on Nov. 13, 1951. Mrs. Graham, about 83, had died the day before. This remarkable woman migrated here from London, Ontario, in 1890, married attorney James W. Graham in 1896, and became a delegate to the 1916 Democratic National Convention in St. Louis, Mo. She was part of the committee that told President Woodrow Wilson he'd been nominated by his party for a second term. She was friends with the president. And hosted Treasury Secretary William Gibbs McAdoo and Postmaster General James J. Farley at her home on East Lakeshore Drive. She was also a prominent Catholic who once had an audience with the Pope and attended beatification ceremonies for St. Bernadette of Lourdes.
Huckleberries
• Poet's Corner: All of that daylight/we saved through the year,/now that we need it/why isn't it here? — The Bard of Sherman Avenue ("Time Change").
• Reacting to snow in Bonners Ferry Tuesday, former mayor Darrell Kerby reminded Facebook Friends of North Idaho's four distinct seasons, adding: "Now please no auto accidents or injuries!" This message, he said, was from "a wishful insurance agent who regularly sees and deals with too much misery" during our long winters.
• Five years — and 6,500 cups of coffee — into his gig as business manager for Dave Smith Motors, Mitch Alexander appreciates the financial freedom and vacations offered by private enterprise. Above all, says the former Shoshone County sheriff, not being on call 24/7/365 is a "beautiful" thing.
• Despite several election runs, Councilman Woody McEvers still isn't used to people handing him money to promote himself. As a result, he tries to get the best bang for the donated buck. In his successful re-election race, Woody spent 58 cents per vote. And, Woody sez, "I feel pretty good with that." So do the voters who wanted to keep competent leadership at City Hall.
Parting Shot
So, Britt Thurman was watching a show on historic preservation when someone referred to a worker as a "craftsperson." And that prompted a mild Facebook rant from the Museum of North Idaho executive: "How is saying 'craftsman' offensive? Does anyone really hear the word 'craftsman' and think it's gender exclusive? Are we going to say 'huperson' now instead of 'human'?" And we'll end today's Huckleberries column with that bit of common sense.
• • •
You can contact D.F. "Dave" Oliveria at dfo@cdapress.com.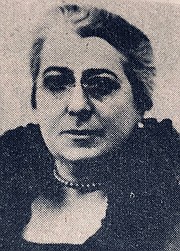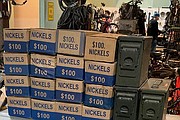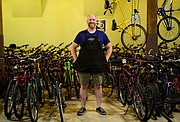 Recent Headlines
---