Region prepares for kids' vaccinations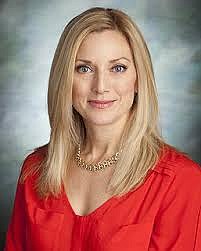 by
BILL BULEY
Staff Writer
|
November 5, 2021 1:06 AM
COEUR d'ALENE — The Panhandle Health District is getting ready to administer vaccines for kids to protect them from COVID-19.
The Centers for Disease Control and Prevention this week recommended two doses, delivered 21 days apart, of Pfizer-BioNTech's COVID-19 Pediatric Vaccine for children ages 5-11.
Katherine Hoyer, PHD spokeswoman, said they're receiving their vaccine inventory, finalizing clinical procedures and training staff on how to give the pediatric COVID-19 vaccine.
Hoyer said they've received a "fair amount of inquiries" about vaccines for the 5 to 11 age group.
The off-site clinics PHD operates at Heyburn Elementary in St. Maries and Forrest Bird Charter in Sandpoint will not offer vaccines for the 5-11 age group "as these clinics do not offer the level of privacy we feel is necessary to make this younger age group comfortable."
Walgreens in Post Falls and Coeur d'Alene reported Thursday on their website they have the Pfizer-BioNTech vaccine for the 5-11 age group in stock.
Elke Shaw-Tulloch, Idaho Division of Public Health administrator, said they're distributing doses to vaccine providers over the coming days and expect it will be available next week in doctors' offices, clinics and pharmacies.
"We are very pleased there is now an opportunity for Idaho's younger children to get the same protections against COVID-19 as their older peers and adults," Shaw-Tulloch said.
Health officials say that while children and young adults are at far less risk from COVID-19 than older adults, they should still be vaccinated.
In the PHD, there have been 4,515 cases of the coronavirus for those under the age of 18. In Idaho, there have been about 21,000 cases of the coronavirus in the 0-12 age group.
About 250 Idaho children have been hospitalized for COVID-19 since the start of the pandemic. No one under the age of 18 has died of COVID-19 in Idaho.
On Thursday, Kootenai Health had one coronavirus patient under 18 years old.
According to the Centers for Disease Control and Prevention, of 73 million children in the U.S., about 650 have died of COVID-19.
Dr. Lisa Barker, a pediatrician at St. Luke's Children's Treasure Valley Pediatrics in Meridian, said many parents are concerned about the safety of the vaccine and most commonly ask about the risk of myocarditis, inflammation of the muscle of the heart, linked to the vaccines.
Nationally, there have been more than 1,000 cases of myocarditis, mostly in older adolescents and young adults.
"Luckily, these cases have been shown to be mild and fairly self-resolving," Barker said.
The CDC reported that for every million doses given, there have been 67 cases of heart inflammation in boys 12 to 17 (nine in girls of that age group), 56 in those aged 18 to 24 (six in girls), and 20 in males 25 to 29 (three in girls).
"That means the risk is quite low," according to Harvard Health Publishing.
Barker said she has heard mostly from parents who are "primarily positive" about vaccinating their child. But she said many parents are reluctant to vaccinate their children because the vaccine is new and there isn't longevity of data regarding its safety.
"It's going to take a lot of conversation because these choices are hard," she said.
Barker said parents are also worried about long-term effects of the vaccine, but she said there is "no evidence of long-term effects of the vaccine at all."
"What's really cool, if you look at the history of vaccine science you can see that with every vaccine that has been created, any long-term side effects have been identified early on in the course of study," she said.
"And so if we can depend a little bit on history and how vaccine science works, that's a reassuring thing."
Recent Headlines
---