ENT Match made for Coeur d'Alene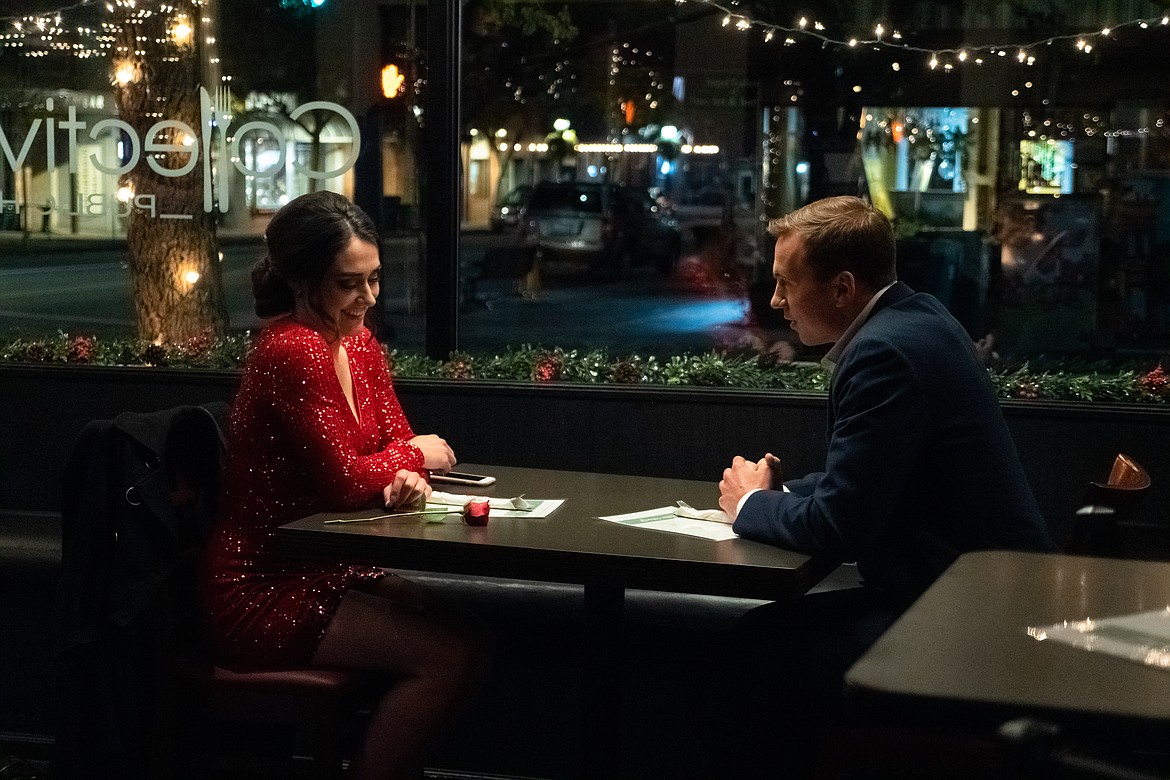 Viewers of "A Match Made at Christmas" may recognize Coeur d'Alene locations such as Collective Kitchen, a restaurant in downtown. This photo was taken in the restaurant during filming in fall of 2020, showing lead actress Micah Lynn Hanson of Coeur d'Alene and Tim Llewllyn. Photo courtesy of Abundant House Films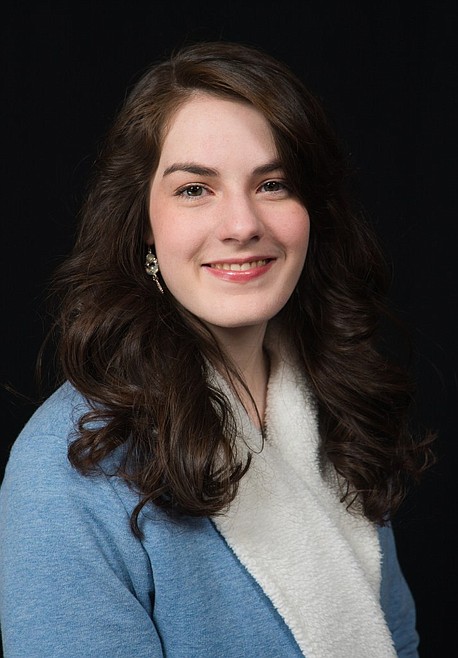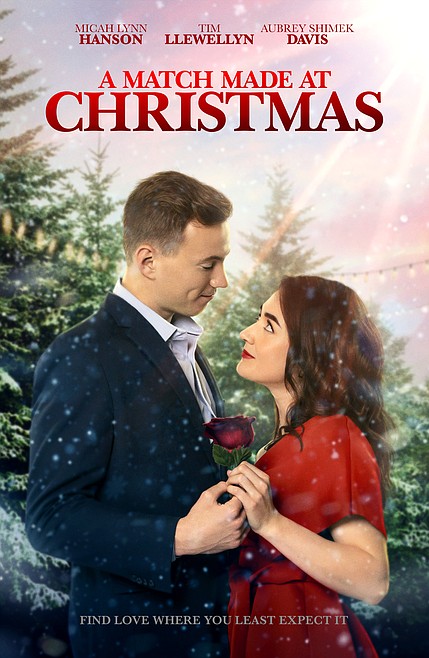 Locally filmed and produced holiday romantic comedy, "A Match Made at Christmas," will show at the Hayden Cinema on Monday and Dec. 8 at 7 p.m for a special premier-screening. Image courtesy of Abundant House Films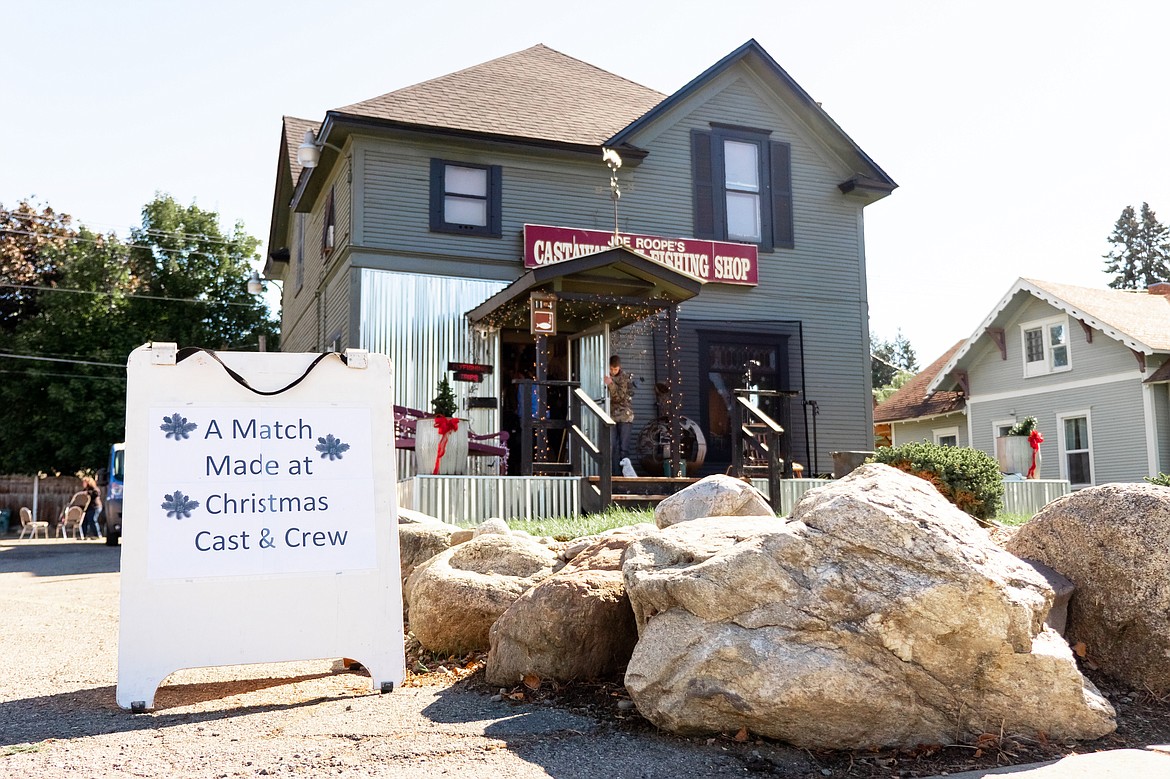 Castaway Fly Fishing Shop on Fourth Street in Coeur d'Alene is just one of the local locations showed in the film "A Match Made as Christmas." Photo courtesy of Abundant House Films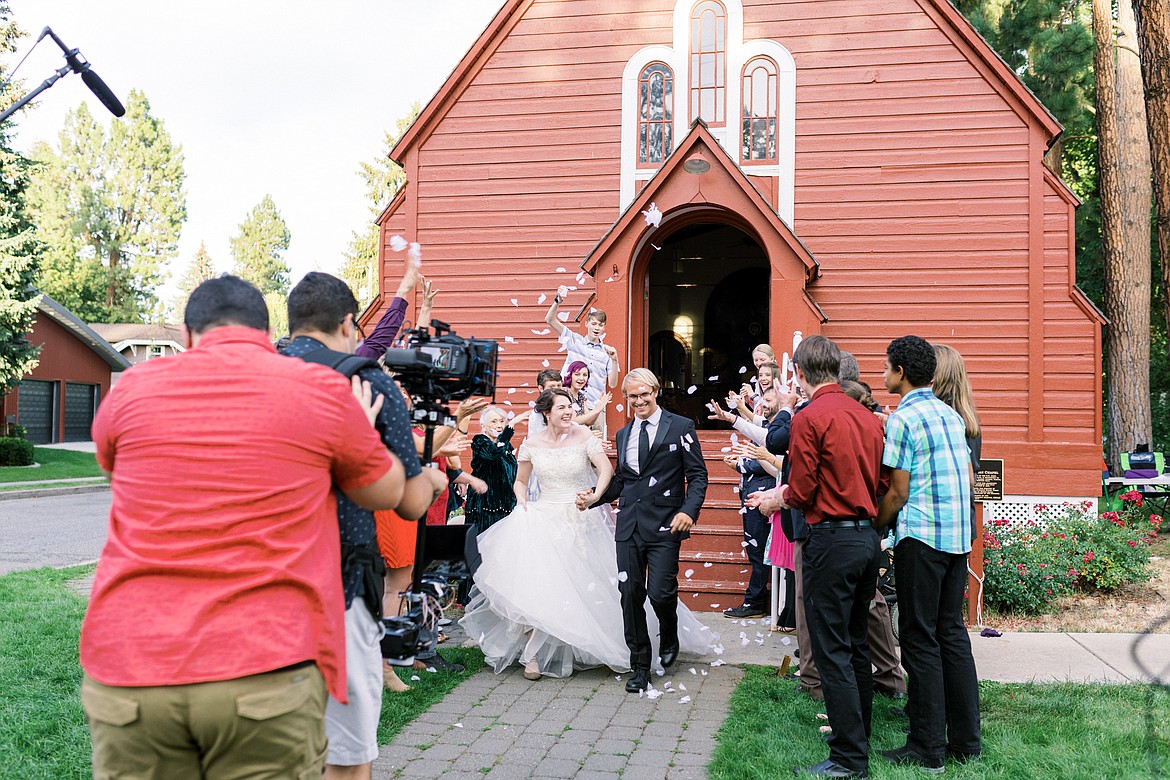 This behind the scenes shot shows filming for "A Match Made at Christmas" at Fort Sherman Chapel in Coeur d'Alene in fall of 2020. The holiday romantic comedy was written and produced in Coeur d'Alene and features a Coeur d'Alene lead actress. Photo courtesy of Abundant House Films
Previous
Next
by
HANNAH NEFF/Press
|
November 5, 2021 1:00 AM
"A Match Made at Christmas" was a match made for Coeur d'Alene, produced and filmed by Coeur d'Alene filmmakers and starring Coeur d'Alene talent. Movie-goers can spot local venues while viewing this holiday romantic comedy.
"We wanted to make it real and Coeur d'Alene is such (a) beautiful place," co-writer Lizzy Poling of Coeur d'Alene said. "There's tons of beautiful locations and all the locals are super friendly and super open to having us film."
The film was created by local production company Abundant House Films, a Christian family group of filmmakers in Coeur d'Alene. Poling co-wrote the screenplay with sister and director Annie Poling Swet.
Poling said the idea for the story was born about two years ago, and the plot is loosely based on how her parents.
The film was shot on-location in the Inland Northwest, featuring the Fort Sherman Chapel, Collective Kitchen, The Blackwell Hotel, Castaway Fly Fishing Shop and Sherman Avenue in Coeur d'Alene as well as Holly Lane Christmas Tree Farm in Spokane, Wash.
"All of the locations are so near and dear to me," lead actress Micah Lynn Hanson of Coeur d'Alene said. "It's the most special thing ever."
Hanson said she was thrilled when her agent sent her an audition for a role to be filmed in her hometown.
"I was like, 'Oh my gosh, I have to get this role,'" Hanson said. "I don't think there'll be another film that will ever top this for me and just how sentimental and special it is because it's my home."
Living in Los Angeles at the time, Hanson said was so grateful that the film brought her back to her hometown to film before the COVID-19 shutdown.
She said the character's house in the film was actually the house of her childhood best friend, so it was like she grew up there herself.
Poling said they chose to film in Coeur d'Alene because they currently live there and loved the location. "A Match Made at Christmas" is Abundant House Films' first feature film.
The Christmas romantic comedy will show at the Hayden Cinema on Monday and Dec. 8 at 7 p.m for a special premiere screening. Additional viewings in December may be available depending on the show's success.
Recent Headlines
---