CONSUMER GAL: Supply chain issues and new cars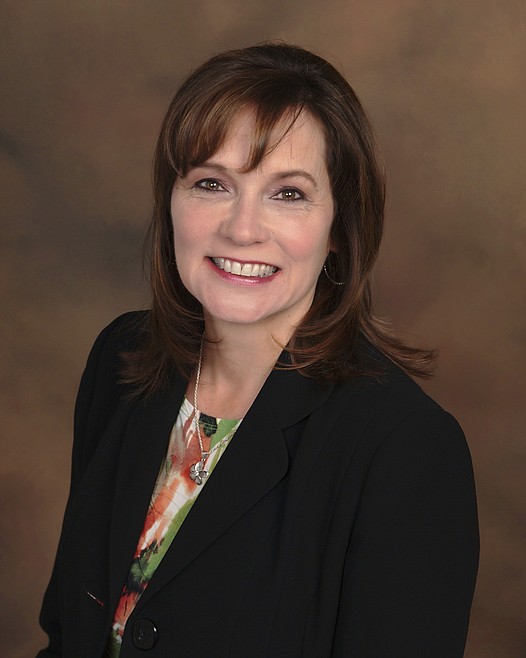 by
TERRI DICKERSON/CDA Press Consumer Gal
|
November 4, 2021 1:00 AM
Those in the market for a new car may have noticed there's a shortage. This is expected to continue for an extended period of time due to microchip shortages and other supply chain constraints.
If you need a replacement vehicle, a used vehicle may be your only option, so here are some thoughts to keep in mind.
Before you complete a deal, sign paperwork and/or transfer money, have the car thoroughly inspected by a reputable mechanic. And I recommend this for every transaction, regardless of any written or verbal representations made. Better to discover any problems before making the deal, rather than trying to recover damages after the fact.
Beware of some internet sites that bring the car to you and offer a limited time to return the car for a full refund. Don't rely on their representations of the car; get your own inspection done immediately. In fact, you may want to set this up in advance with your mechanic, as auto repair is another field that seems to be experiencing longer wait times than normal.
If you buy from a dealer you'll likely be offered additional items to purchase, including an extended warranty. I generally don't recommend warranties on used car purchases, because too often the warranty company will blame a problem on prior owner abuse or negligence and refuse your claim.
Other potential issues with warranties are limits on where you can go for repairs, limits on amounts paid for certain repairs, and having to seek approval before starting repairs.
If you do a thorough pre-purchase inspection, the inspector should be able to give you an idea of the vehicle's overall condition and what upcoming services will be needed.
Another complaint I've heard on used cars is difficulty obtaining a title. Without a valid title you can't register your car; the excuse I've heard sellers use is to blame the pandemic. Same excuse so many use these days — hope it ends soon.
You might be able to have your deal undone if the seller can't deliver on the title, but who wants that when the price of used cars continues its upward trend?
• • •
Fake job ads
The FBI and the Federal Trade Commission have issued warnings to consumers about fake job ads. Employers using the internet to advertise jobs are becoming more prevalent, especially since COVID.
Facebook, LinkedIn and Indeed are just a few of the online spaces that advertise well-paying jobs, but be careful — because as enticing as these jobs may sound, some of them aren't real. In many of these fake ads, applicants are being asked to provide their Social Security numbers and other sensitive details up front. This allows the bad actors to use the information to apply for unemployment benefits.
Cybercriminals have picked up on the fact that authorities have heightened the identity verification requirements for receiving benefits. Due to the massive wave of unemployment insurance fraud, applicants whose names are used to apply for unemployment benefits might now need to verify on their smartphones that they are actually the one seeking assistance.
This new layer of screening makes the process similar to two-factor authentication and hopefully harder for scammers to cash in on benefits fraudulently.
The new verification process means that scammers may need help from their victims to get the information they need to file phony unemployment applications for benefits.
One fake job website for Spirit Airlines asks applicants to upload a copy of both sides of their driver's license at the outset of the process and then sends the applicant a follow up email seeking additional information. However, if you look very closely, often there will be an extra letter in the company name, indicating it's a fake website. Also, a look at the real website reveals that there is no such requirement to upload a driver's license to apply.
With fraud so rampant, you can't be too careful about ensuring that your personal information is protected. When you're looking for jobs online, also be careful when getting job offers without even being asked for an interview.
In addition, if you get a strange inquiry about applying for unemployment benefits when you did not, you should check it out with the Idaho Department of Labor to make sure someone else didn't file a claim in your name.
If they did, you can report the identity theft at the Idaho Department of Labor's website: https://bit.ly/3CKXRiU
To avoid these types of scams, pay particular attention to the URL, any email address or any inconsistencies in the website information from what you're being asked to provide. Some websites are very elaborate and can fool people while others are easier to detect.
For example, if a site claims to be from a location in Los Angeles, but the person attached to the website is from Jamaica with an email indicating they're from outside the U.S., this is most likely a scam.
• • •
Remember: I'm on your side.
• • •
If you have encountered a consumer issue that you have questions about or think our readers should know about, please send me an email at terridickersonadvocate@gmail.com or call me at 208-274-4458. As The CDA Press Consumer Gal, I'm here to help. I'm a copywriter working with businesses on marketing strategy, a columnist, a veterans advocate and a consumer advocate living in Coeur d'Alene.
Recent Headlines
---