A big thank you — in color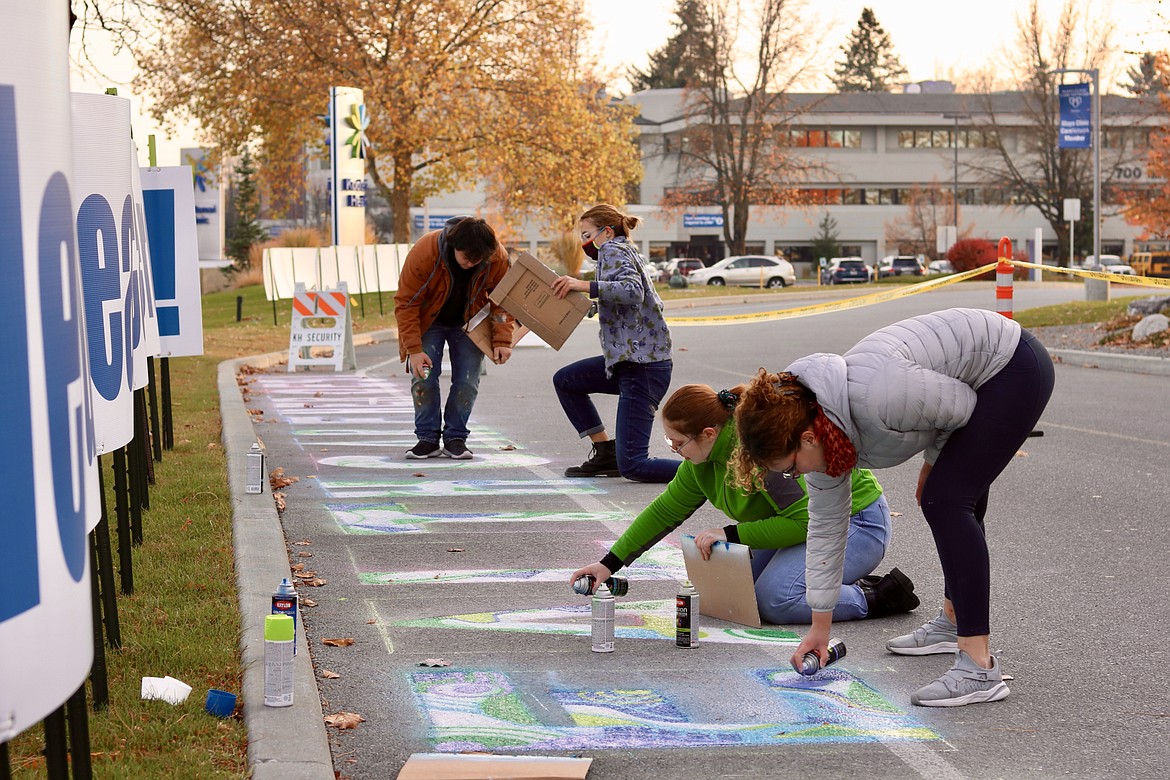 From left, North Idaho College students Damian Maxwell, Sadie Bouwens, Grace Michelsen and Annie Vladovska spray paint graffiti on the pavement on Kootenai Health Way, on the east side of the hospital in a thank you message to health care workers through a collaboration between Kootenai Heath and the Associated Students of North Idaho College. HANNAH NEFF/Press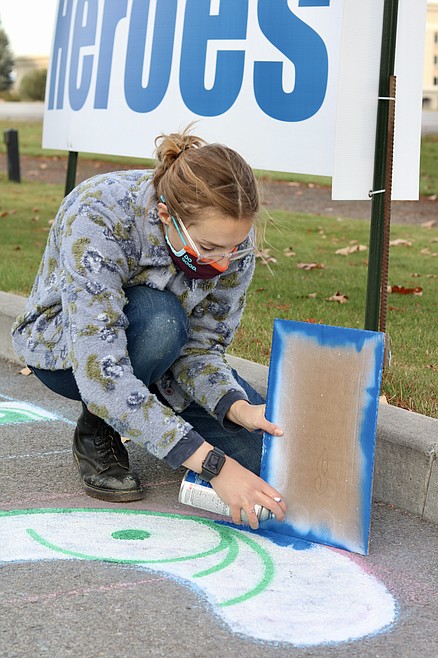 North Idaho College student Sadie Bouwens spray paints a thank you message to health care workers on the pavement of Kootenai Health Way on the east side of the Kootenai Health, adjacent to U.S. 95, on Monday. HANNAH NEFF/Press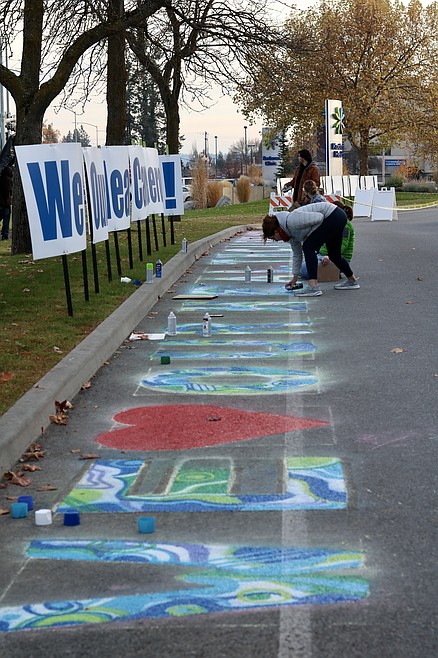 North Idaho College student artists have been spending the week spray painting a design created by 19-year-old student government President Annie Vladovska on the pavement on Kootenai Health Way on the east side of the hospital adjacent to U.S. 95 as a thank you message to health care workers. HANNAH NEFF/Press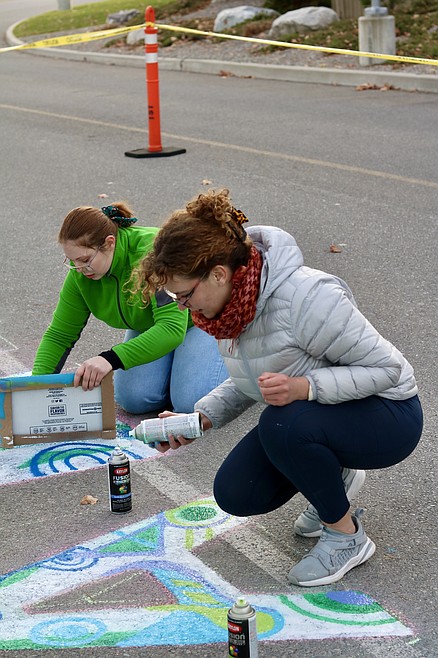 From left, 19-year-old North Idaho College student artists Grace Michelsen and Annie Vladovska, the student government president and creator of the graffiti design, spray paint a thank you message to health care workers on the pavement on Kootenai Health Way on the east side of the hospital through a collaboration between Kootenai Health and NIC. HANNAH NEFF/Press
Previous
Next
by
HANNAH NEFF/Staff Writer
|
November 4, 2021 1:00 AM
COEUR d'ALENE - A handful of North Idaho College students are volunteering to thank and inspire health care workers at Kootenai Health through artwork.
"This project is a creative way to boost morale and tell our health care heroes how much we appreciate their dedication to our community," Chief Nursing Officer Joan Simon said. "When they look out of the windows of the COVID-19 units, they'll be reminded that they are loved and celebrated."
Student Government President Annie Vladovska, 19, the creator of the design, said for her the project was a way to say thank you to health care workers and express herself through a new art form.
"I do love art," Vladovska said. "I never tried graffiti, and I thought it would be a great opportunity to add to my portfolio."
Simon said the hospital reached out to NIC and was excited to partner with the college to offer a local student artist an opportunity to lift up health care heroes.
Simon said the idea for the art, which reads, "We ❤️ Our Health Care Heroes," came from a staff member who saw someone hold a sign up for a loved one and how much it inspired the patient and the staff.
As president of the Associated Students of North Idaho College, Vladovska said she thought it would be a great collaboration between the student government and hospital after learning about the project through the art department.
"I really enjoyed working on this project with ASNIC and Kootenai Health," said 19-year-old NIC student artist Grace Michelsen. "We have a great team."
Kootenai Health came up with the message and paid for the project, and ASNIC brought in the student volunteers.
"The biggest thing that I'm proud of is that the colors represent basically the logo of Kootenai Health," Vladovska said. "I went for shapes because it's more dynamic, and it's more colorful - it uses more energy."
Vladovska said she was inspired by a design she did in a two-dimensional design class she took with Michael Horswill at NIC.
The students have been working since Sunday to spray-paint the pavement on Kootenai Health Way, on the east side of the hospital, adjacent to U.S. 95 and just south of the main parking lot.
Vladovska said the project should be finished this week and the paint should last at least two years, an ongoing reminder to the health care workers that the community appreciates them.
"I really respect people who work in the healthcare industry," Michelsen said. "They work really hard to make sure the rest of us stay happy and healthy, and they deserve all the love and support."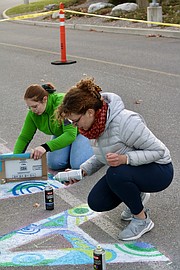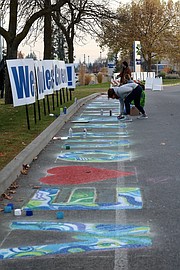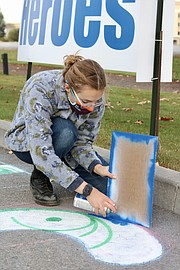 Recent Headlines
---