Jay William Clendenin, 82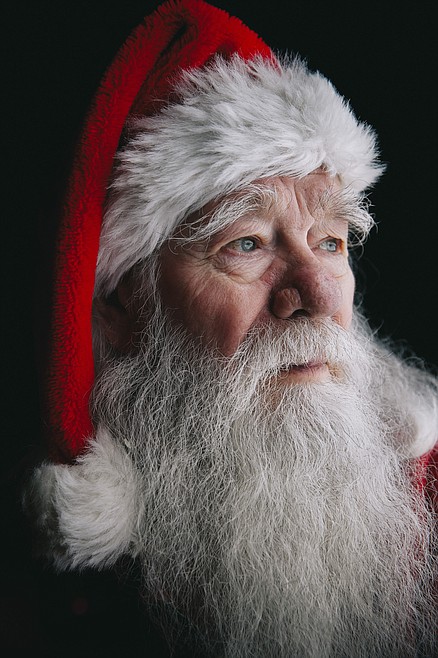 Jay William Clendenin Jr., aka "Santa," age 82, passed away on May 26, 2021, at his home in Coeur d'Alene, Idaho.
Jay was born in Arco, Idaho, Dec. 7, 1938, to Eleanor Colton and Jay William Clendenin Sr. The family moved to Los Angeles, Calif., when he was a child, where his sisters Sheri and Patti were born. He graduated from South Gate High School, where he was a proud member of the football team, enjoyed DJing "sock-hops" on weekends and earned his "radiological monitoring" certificate in the event a nuclear bomb might hit the West Coast (remember the Cold War?).
After realizing neither college nor accounting were his calling, he served in the U.S. Army, and settled in Monterey, Calif., in 1965. There he met his wife, Rosemary Polikoff, and embraced becoming a Dad to her two daughters Tova and Mari. In 1974 they became the proud parents of their son, Jay L.
Life's curving road would see Jay and Rosey divorce and Jay moving with his son to Los Angeles, Calif., where he raised him as a single Dad.
Jay eventually escaped the California earthquakes to settle in Northern Idaho, which he truly felt was "God's country." Forever a sports nut and die-hard L.A. fan (Dodgers, Lakers, Rams), Jay joined the locals in cheering for the Seahawks and LOVED those 'Zags.
It was here, in Coeur d'Alene, that "Santa" became his persona. His iconic white beard and red tracksuits became a memorable sight to all who met him, as he worked in retail around the community for over 20 years. Neighborhood kids who grew up seeing "Santa" at the gas station on Honeysuckle Avenue, were eventually bringing THEIR own children to visit him at the Walmart in Hayden. With the badge on his uniform reading "Santa" year-round, he always had a long line at the check-out and strolling down the streets during the holiday season was like walking with a celebrity; a lot of stares and pointing by children who believed. It truly brought him joy throughout the year.
His son grew up seeing his Dad's commitment to working hard and taking care of others and absorbed his love of history and politics. Jay always beamed with pride discussing his son's pursuits in photojournalism, which led him to the Los Angeles Times. Among the many celebrities Jay L. has photographed, his favorite subject will always be Santa aka "Pops."
Santa is survived by his son, Jay L. Clendenin, daughter-in-law Nancy Pastor, granddaughter Tess, daughter Mari Wilson, sister Patti Stewart, brother-in-law Bruce Stewart, and dear friend Brad Finney.
A remembrance will be held at Yates Funeral Home in Hayden, Wednesday June 2, 2021, from 3-5 p.m. Please visit Santa's online memorial and sign his guest book at www.yatesfuneralhomes.com
Recent Headlines
---