Local bowling group honors Durk, Cook
The Greater Coeur d'Alene USBC inducted two people into its Hall of Fame this past Saturday.
Mike Durk was honored for Superior Performance. He has bowled seven 300 games. His high series is 836. His high one-year average is 231. He was on teams that currently hold two state records.
Elaine Cook was inducted for Meritorious Service. She served on both the women's and BA boards. She is secretary of two leagues — Wednesday at Triple Play and Thursday at River City Lanes. She has certified lanes at Sunset, River City, Cove Bowl and Mullan. She has worked numerous local tournaments in various capacities. She has bowled nationals in mixed and women's tournaments, along with state and local. She had a 245 high game.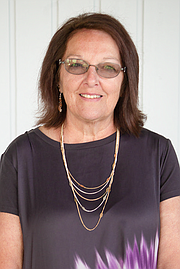 Recent Headlines
---