LEGION BASEBALL: Lums making strides with new coach Taylor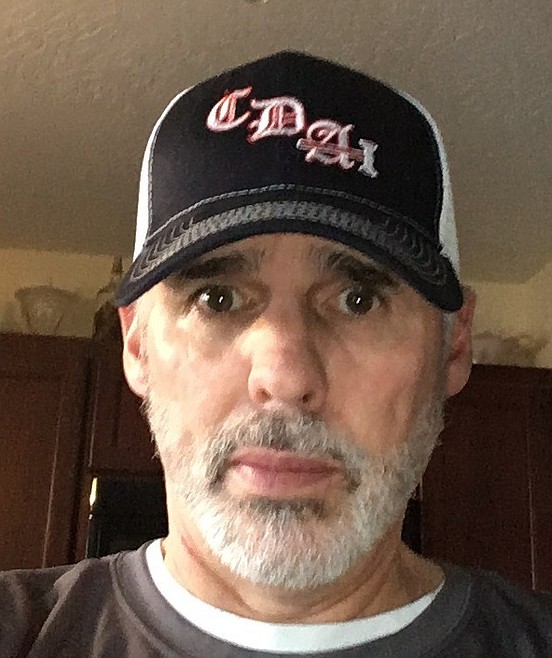 By JASON ELLIOTT
Sports writer
There's a lot of unknown when it comes to the 2021 Coeur d'Alene Lumbermen 'AA' legion baseball team.
What first-year coach Darren Taylor does know is that his team will compete, be quick and battle.
Taylor takes over the program this season for the Lumbermen, who open the season in the Missoula Mavericks Memorial Day Tournament on Saturday against Vauxhall Baseball at Paddleheads Field in Missoula.
Taylor coached the Prairie Cardinals program, which then included players from Post Falls and Lakeland high schools, from 1993 to 2000.
"I've always wanted to be the Lumbermen coach, but they always had a different plan," said Taylor, a Coeur d'Alene High grad who played for the Lumbermen, where in 1979 he was on the only Lums team to qualify for regionals. "I ended up going to Prairie, which worked out great for me. It allowed me to grow as a coach and learn some things."
Taylor replaces Erik Karns and Paul Manzardo, who spent time as coach of the AA program in 2020.
"Both of them wanted to take some time to watch their kids play," Taylor said. "It just kind of seemed like perfect timing."
Coeur d'Alene's Legion program primarily draws players from Coeur d'Alene and Lake City high schools. But due to a low turnout this year for the Prairie team, Coeur d'Alene has also absorbed players from Post Falls High into their program.
"They just can't field enough to play Legion," Taylor said. "We'll have a single-A team that is made up of players from Post Falls, but we've only got one player at the AA level — Spencer Zeller — that will play for us. The rest of their high school team plays travel ball, but we're very happy to have Spencer. He's a great young man and will help us a ton."
That will leave Coeur d'Alene and Lewis-Clark, the lone AA programs in Area A (District 1).
Only the district champions in Area A (District 1) and Area B (Eastern Idaho) advance to state this year, with six bids awarded to Area C (Boise area).
Taylor added that plans for a best-of-5 game district tournament have been discussed between Coeur d'Alene and Lewis-Clark.
"We'll do a coin flip to see who hosts the extra game," Taylor said. "We're going to play twice early in the season (June 8 at Thorco Field) just to see each other and then wait until the end of the season to determine everything. If both teams have some gaps in their schedule, we might play them again."
Coeur d'Alene is scheduled to play a majority of its schedule in May and June, then will host a pod in the Spokane/Coeur d'Alene Wood Bat Tournament July 1-4, then visit Whitefish for games July 8-11.
"Our schedule is still wide open," Taylor said. "We've got 35 to 40 games, but some teams are a little late to form and make their schedule."
Jackson Scheer, formerly of Lake City, who recently completed his freshman year at Wenatchee Valley College, returns for the Lumbermen.
"He'll be a big boost for us," Taylor said. "He'll pitch, catch and play third for us this year. He's a great player."
Liam Paddack, Troy Shepard and Ryan Schneider (all Coeur d'Alene) will also pitch for Coeur d'Alene this year.
"Those guys will give us a strong starting four," Taylor said. "Liam might not pitch for a week or two because of a bad back, but Troy will be ready to go this weekend."
Lucas Erickson, Owen Benson, Cooper Erickson and LJ Davey (all Coeur d'Alene), and Zach Garza and Joe DuCoeur (both Lake City) will also see time on the mound.
"They're all going to throw at some point this year," Taylor said.
The outfield will be Zeller in center field, Kyle Bridge (Coeur d'Alene) in left field and either Austin Taylor (Lake City) or Schneider in right field.
"We're going to be quick in the outfield," Darren Taylor said. "They can all cover some ground. Nothing is going to hit the ground too much this year."
Marcus Manzardo (Lake City) will play shortstop, with Cooper Larson (Coeur d'Alene) at second base, a mix of Scherr, Garza, Lucas Erickson or Larson at third and either Paddack or Schneider at first base.
"Garza is one of those guys that can play anywhere," said Taylor, who will be assisted by Andy Beaudry and Mike Criswell. "Jackson has been the catcher in the last few years, but has been transitioning to pitcher at Wenatchee Valley, but will still catch when he can."
For now, DuCoeur will handle duties at catcher.
Coeur d'Alene will play home-and-home games with teams from the Tri-Cities this year as well.
"We tried to get all the big-name teams we could," Taylor said. "We've found a couple of games but because everything is still in the air, we're still trying to get more games. We're just excited for Saturday and getting to see what we look like."
Recent Headlines
---