Jack Sizemore, 61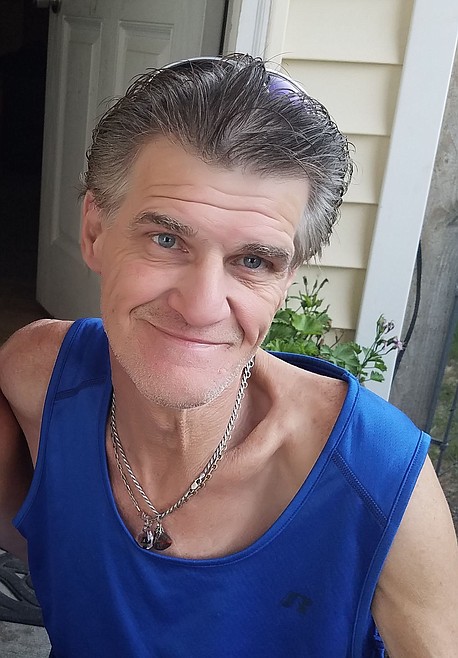 Jack Wayne Sizemore, age 61, passed away on May 15, 2021 at Schneidmiller Hospice House of Hayden, Idaho. Jack was born in Welsh, W.Va., on Oct. 11, 1959, to parents of Asa and Maxine Sizemore. Jack was the eighth child born of 16 children. Jack loved every brother and sister he had so much.
Jack was indeed a family man favored by all of his nieces and nephews who he loved with all his heart. Jack had five children: Katie McFall, Austin Hull, Devon Sizemore and adopted daughters Brandy Conklin and Alicia Conklin.
Jack went to school up to 10th grade. Due to his father's death, he had to drop out of school and help with siblings and help the family lumber business stay running. He then worked with family on and off.
Jack moved from Boise to Coeur d'Alene, Idaho, where he met the love of his life and partner in crime, Debra Conklin. Jack always loved buying Debra flowers. He always had them on the counter waiting for her anytime he had a little extra cash in his pocket. He loved going on little dates with her to Olive Garden for soup and salad, or just going to grab a burger together.
Jack had seven grandchildren who he adored and loved very much: Raymond, Dakota, James, Daelynn, Trisha, Lucas and Dayton. His grandchildren were his favorite people on earth. He loved helping out with them any chance he could. He also helped raise them while their parents worked. He would rather they stayed with him, so they could feel at home, instead of going to daycare.
Jack was a very kind and loving man. Most of all he was a loyal friend. Jack touched so many people's hearts. He could really talk to anyone and people just loved him.
Jack's hobbies were hanging with family and friends and riding his motorcycle. He loved just cruising and enjoying the ride. He would say ride slow and watch the scenery because life could be gone in a minute.
He enjoyed watching football. His favorite team was the Pittsburgh Steelers. He loved waking up to watch football on Sundays with Tony and Ray and he loved watching wrestling on Monday nights. He also loved going fishing with family and friends or just to relax by himself.
Jack liked making and buying knives. He also made different necklaces for his grandchildren prior to passing away. He was a man of many trades. He was always doing something to pass the time. Jack was one of a kind. He will be missed dearly, and his memory will never be forgotten.
He was preceded in death by parents Asa and Maxine Sizemore, siblings James, Ben, Asa, Cecil, Mike and Vicky Sizemore. Also, niece Mandy Sizemore.
We will have a celebration of life for Jack, (time to be determined) on July 29, 2021, at Q'emiln Park, 12201 W. Parkway Drive, Post Falls. Bell Tower Funeral Home has been entrusted with arrangements.
Recent Headlines
---