David Hart, 55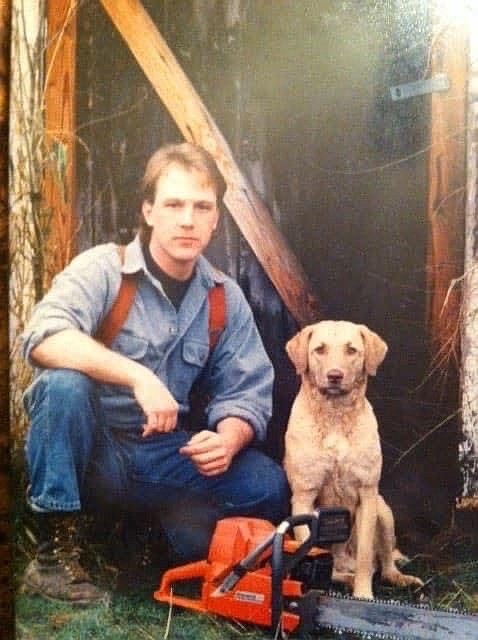 David J. Hart, beloved husband, father and friend, mainly known as "Dave", 55, of Coeur d'Alene, Idaho, passed away on April 29, 2021, in Coeur d'Alene. Dave was born on Jan. 26, 1966 in Long Beach, Calif., the son of Dolores Slater and Henry Hart.
Dave moved to Coeur d'Alene in his teen years and attended Coeur d'Alene High School - Home of the Vikings!
Dave married Sally Swenson in 1996 at the Old Rimrock Golf Course in Hayden, Idaho. They spent almost 25 wonderful years together, sharing memories and laughter to last a lifetime.
After working as a logger in the forest lands around Coeur d'Alene for more than 20 years, he turned to his love of cooking and barbecue, opening the 1910 Smoking Wood Company. He then bought a food trailer with a little pub, in Hayden, called DJ's Deep Pit BBQ. Dave then was able to finally open a small barbecue restaurant in the Silver Lake Mall - David James Barbecue.
The logger never left Dave and he loved to enjoy the outdoors with his family; camping, fishing and visiting new places in the Northwest was a treasured pastime. But of course, the world of barbecue was his passion; as was his collection of vintage Weber grills.
Dave leaves behind his beloved wife, Sally Hart; his three sons: Nathan Hart, Nick Hart and Carson Hart; his four daughters: Brittiany Karlson, Mia Garrett, Emily Hart and Avery Hart; two sisters: Toni Treling and Iris Siegler; as well as his brother Ernst Berg, and four grandchildren.
"Death makes us apart, but love will always bind us tight."
Bell Tower Funeral Home is entrusted with arrangements. Please visit www.belltowerfuneralhome.com and visit Dave's online memorial.
Recent Headlines
---