Cd'A council wishes Dan English a speedy recovery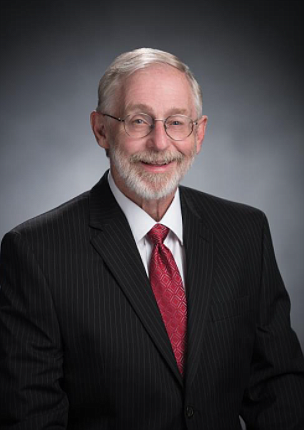 Coeur d'Alene Council Member Dan English
by
CRAIG NORTHRUP
Staff Writer
|
May 26, 2021 1:00 AM
Fellow Coeur d'Alene City Council members are giving Dan English well wishes as he recovers from an extended undisclosed illness at Kootenai Health.
"Dan's healing and recovery is the top priority," Councilwoman Amy Evans said. "I'm looking forward to our continued collaboration to move our community forward. I'm wishing him all the best."
The former Kootenai County clerk is in the midst of his second consecutive and third overall term on the Coeur d'Alene council. The born-and-raised Coeur d'Alene resident fell ill in early May. He sent a post on his social media account Friday saying he will likely be in the hospital for two more weeks as he recovers.
"On the mend at Kootenai Health," English wrote. "Came in for some medical issues I knew I already had and then the great team at Kootenai found others to get treated for. Still here for about two weeks or less but already feeling better and sharper than have for awhile. Not in a situation for visitors but just wanted to put out a quick word since I've been 'off the air' for awhile which is probably healthy but out of my norm a bit."
Councilwoman Kiki Miller told The Press that she's eager to work with her colleague.
"Dan has decades of knowledge garnered from his community and public service," Miller said. "I'm wishing Dan a speedy recovery and look forward to working with him again soon."
Fellow Councilman Dan Gookin said he was surprised to learn of English's absence and that he's pleased his colleague is recovering.
"I've been thinking about him, of course, because he's not been here," Gookin said. "I was surprised to learn that he was sick, but I'm hoping whatever it is, he's feeling better, and that he'll be back soon."
Councilwoman Christie Wood said she has known English upward of 25 years, and that she can't help but speak fondly of the public servant who has spent his adult life helping the community.
"I've worked with Dan in a lot of different capacities, going back to his work with Anchor House," Wood said. I think the world of him, and I'm eager for him to return."
Councilman Woody McEvers said he's anxious for English to return to council meetings, if for no other reason to hear the longtime political leader's experienced — if not occasionally long-winded — opinions.
"I miss his rambling," McEvers said with a laugh. "With love, I miss his rambling. He's always got an opinion that's worth hearing, and boy, he can back it up. You can say I've been here a long time, but he's been here a real long time. He's seen it all, and I'm wishing him a speedy recovery."
Mayor Steve Widmyer said he hopes to see English grace the City Council meetings soon.
"I wish Councilman English a full and speedy recovery, and I look forward to his return," Widmyer said.
Recent Headlines
---