Nuts! CDA resident wins humorous speech contest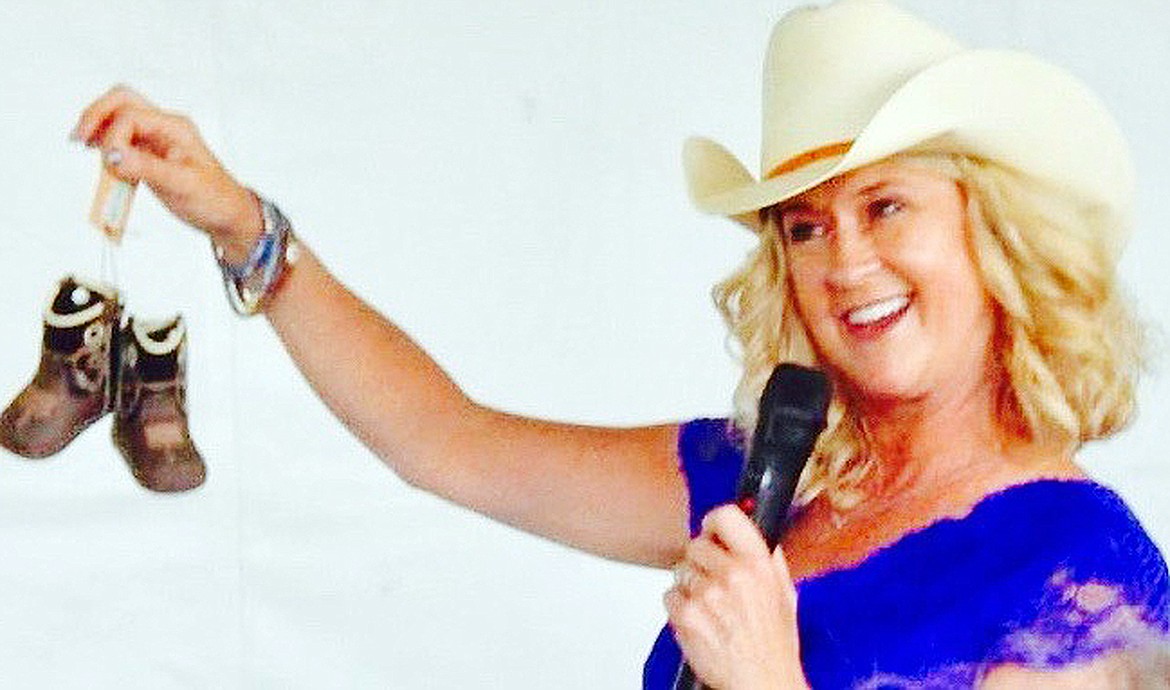 Sherry Groeschl won a humorous speech contest with a story about a squirrel.
Though she had never competed in a speech contest before entering a series of Toastmasters contests that began in February, Coeur d'Alene's Sherry Groeschl won the recent Toastmasters District 9 Humorous Speech Contest.
Groeschl bested local participants who survived a four-month process of elimination through club, area, and division speech competitions.
The five- to seven-minute speeches were judged on content, organization, gestures and style.
Groeschl, a member of Talk of the Town Toastmasters Club in Coeur d'Alene, won with her speech, "Nutty," about Groeschl's friendship with a squirrel in her backyard.
"He developed a bad attitude," Groeschl relates, "and I was trying to teach him a lesson by moving the feeder. Eventually I was using non-stick spray and watching him slide down the shepherd's hook in hilarious defeat."
Groeschl's journey to this point began when she was suddenly widowed with two pre-teens to raise. Facing a mountain of medical bills after her husband's passing, Groeschl found her family was embraced by the Coeur d'Alene community, which offered support and encouragement.
"Walking through that time in my life was the hardest thing I have ever experienced," she said. "My relationship with God and being surrounded by good people got me through."
Her desire to pay forward the support she received led her to public speaking.
"My desire is to encourage people no matter what struggle they may be experiencing," she said. "My desire is to use writing and speaking to accomplish that."
That ambition led her to join Talk of the Town Toastmasters, where she has been a member for just a little more than two years.
"I wanted to polish my speaking skills," she said, "so that I may tell my story and encourage everyone to trust God through life's trials."
She notes that competition is a challenging way to practice all the speaking skills she's been working on.
Groeschl, a senior buyer for the Idaho Department of Lands, credits Talk of the Town with helping her hone her speech.
"Meeting with my Talk of the Town family is the highlight of my week," she said.
Talk of the Town Toastmasters regularly meets Thursdays at 7 a.m. Because of the pandemic, the club is meeting online until further notice. Those interested in attending can call 208-635-5990.
Recent Headlines
---