Elizabeth Jean McCauley, 97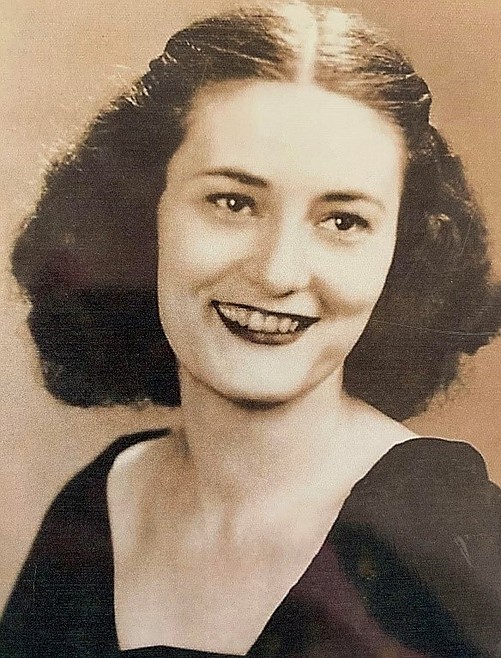 Elizabeth Jean Todd McCauley died May 18, 2021, in Coeur d'Alene, Idaho. The eldest child of Wineva Smith Todd and John Elbert Todd, Mrs. McCauley was born Jan. 14, 1924, in rural north Missouri.
She attended Kirksville State Teachers College (now Truman State University) in Kirksville, Mo., and graduated from St. Luke's Hospital of Nursing in Kansas City, Mo., in 1947. She worked as a Registered Nurse in Missouri, Texas, California and Idaho before retirement.
In 1952, she married Bertram William McCauley in Pensacola, Fla. They had two sons, William Louis and Thomas Todd. Mrs. McCauley was a member of St. Luke's Episcopal Church, Chapter AG, PEO in Coeur d'Alene and was an active member of General John Sullivan Chapter DAR in Missouri.
She is survived by her husband, Bert; one son, William McCauley of Coeur d'Alene; granddaughter Elizabeth Ann Wienholz of Post Falls, Idaho; grandson William Mark McCauley of Coeur d'Alene; and sister Judith Todd Bender of Eau Claire, Wis. Besides her parents, she was preceded in death by her son, Thomas; and her brothers, William Smith Todd and Robert Hilton Todd.
Memorial services will be held at 11 a.m. Friday, May 28, 2021, at St. Luke's Episcopal Church, 501 E. Wallace Ave., Coeur d'Alene. Inurnment will be at a later date at Washington State Veterans Cemetery in Medical Lake, Wash.
The family has asked that in lieu of flowers, a donation be made to either of the following: Cancer & Community Charities (3Cs), P.O. Box 1274, Coeur d'Alene, ID 83816 (ccc-northidaho.org), 208-262-6148; or the Chapter AG PEO of Coeur d'Alene, Becky Atilano, Treasurer, 3881 N. Nicklaus Drive, Coeur d'Alene, ID 83815.
Yates Funeral Home is entrusted with final arrangements. Please visit Jean's online memorial and sign her guest book at www.yatesfuneralhomes.com.
Recent Headlines
---