NIC plans no tax hike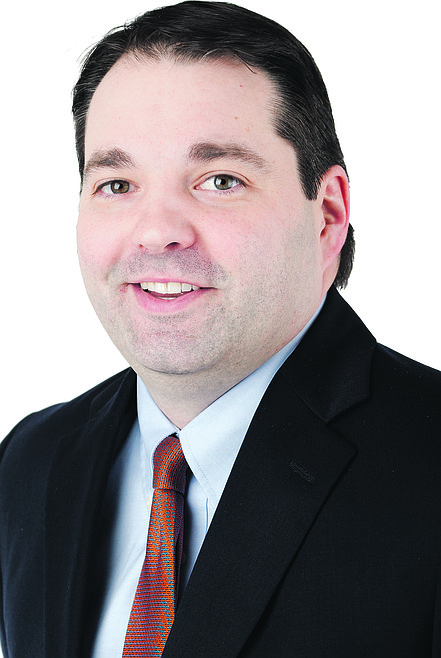 by
MADISON HARDY
Staff Writer
|
May 24, 2021 1:09 AM
After a year of financially navigating the COVID-19 pandemic, North Idaho College staff are looking at a balanced budget that won't break the taxpayers' bank.
NIC trustees will receive their second reading of the fiscal year 2022 budget Wednesday at 6 p.m. during the board's monthly meeting. They will see, NIC Vice President of Finance and Business Affairs Chris Martin said, a firm budget that gives the college opportunity to improve. 
Last year the college faced many challenges, including a 5% holdback in state general funds. The loss, Martin explained, caused the college to take the full 3% property tax hike allowed by state law. NIC also pulled $1,118,482 from reserves to fill the budget gap.
While necessary last year, Martin said those measures were avoided at all costs this time around. 
"A direct thing (the board) wanted to see was to not utilize fund balance, which we did not do this year," he said. "We didn't even consider, from my perspective, building a tax increase into this year's budget unless it was an absolute must."
Dipping into property taxes is atypical for the college, Martin pointed out. Since 2014, NIC has taken additional property tax revenue three times and previously used only part of the 3% allowed. Three percent would contribute about $485,000 into the nearly $50 million budget. 
Heading into the fiscal year 2022, NIC is looking at an approximate $49.5 million budget — a $1.9 million or 3.84% increase from 2021. 
"From a budget standpoint, we're very fiscally stable," Martin said. "That's a trend that was here before I was here, and hopefully, it's here after I'm gone. I think the board has been very diligent in managing the overall fiscal health of the college." 
Martin's main takeaways from the 2022 budget are:
• No tuition increase
• No tax increase 
• No need to pull from the college general fund
• Increases in state appropriations 
"This is a stable budget, and that gives us an opportunity, I think, to move beyond COVID-19 and start looking at how we can be responsible in the post-COVID world," Martin said. 
Revenue from tuition is continuing to decline at a rate of about $300,000. Martin noted the decline isn't news to the college, which has been on a downward enrollment slope since 2013 following the Great Recession. 
"During the recession, we hit this huge peak of enrollment," Martin said. "College enrollment is inverse to the economy. When the economy is bad, and unemployment is high, typically enrollment in college goes way up because there aren't jobs for young people."
At the peak enrollment in 2013, NIC had about 9,000 students, he said; last year there were 5,392.
Even without emergency funding options, the NIC budget forecasts increased revenues, predominantly, Martin said, from state allocations. 
In the 2022 fiscal year, NIC plans to receive a $12.97 million increase in state general fund appropriations which include:
• Restoration of the fiscal year 5% holdback of $621,300
• $126,500 in Enrollment Workload Adjustment
• $46,000 in health benefit costs
• $171,000 in funding for Change in Employee Compensation 
• $200,000 in additional state general fund appropriations to support expanding the NIC nursing program 
Another aid to the budget, Martin said, was the $415,000 in new property growth, which is only slightly less than the $417,000 NIC received last year.
By about 1% or $497,000, expenses did increase to provide faculty and staff with a salary step increase, which Martin said either maintains or brings employees up to market level pay. Following a recent salary study conducted by NIC, Martin said about 30 positions that were trending well below will receive the bulk of the 1% increase. 
Martin said the college is looking at focusing efforts on student enrollment growth, developing an aerospace apprenticeship program, and continuing to funnel funding to support entrepreneurship and innovation.
"I think higher education is going to see some substantial changes after COVID-19. People have changed their lives over the last 18 months," Martin said. "This budget, I believe, will allow us to start looking for how we're going to adapt and change to meet our community needs."
Recent Headlines
---