Terraza Waterfront Cafe to open Monday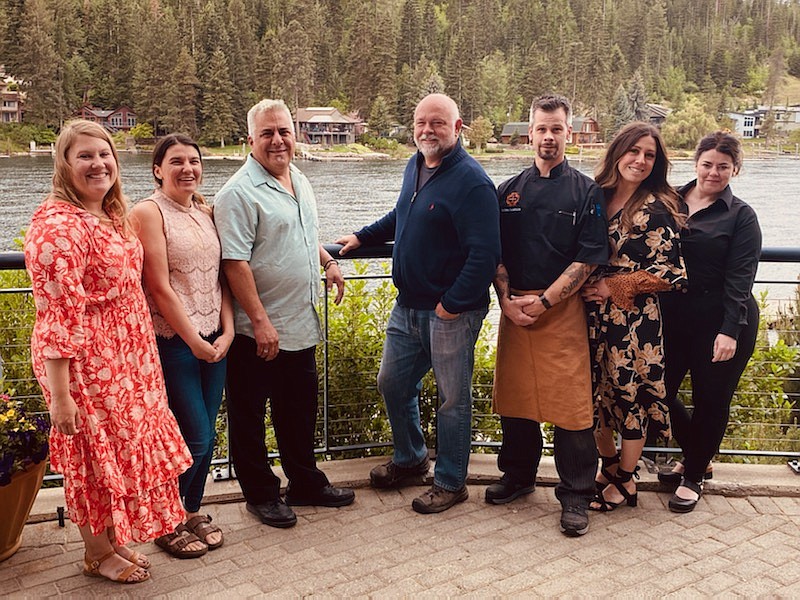 Courtesy photo Staff at the Terraza Waterfront Cafe in Riverstone includes, from left, Ashley Bliesner, bar manager; Macaela Goolsby, guest services manager; Frank Cruz-Aedo, general manager; Doug Johnson, owner; Bjorn Thompson, executive chef; Noelle Loparco, director of wine & front of the house operations; and Emily de Tar, head server.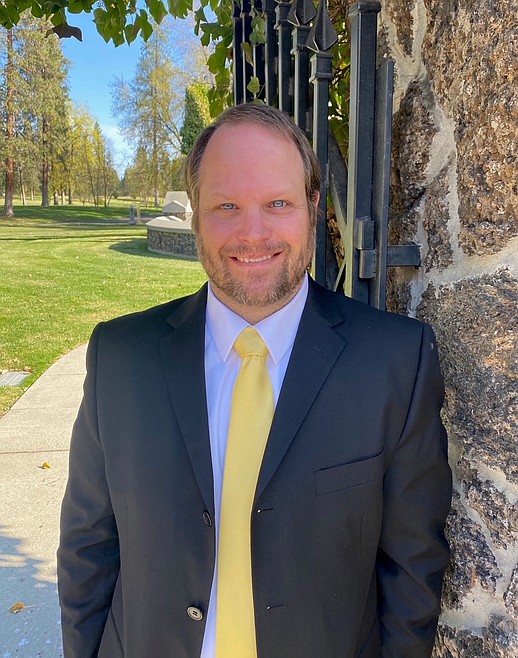 Courtesy photo Ryan Rasmussen is among the employees at Coeur d'Alene Cremation and Funeral, a non-profit cemetery and funeral organization with an office in Suite 100 (next to Rite Aid) on Ironwood Drive.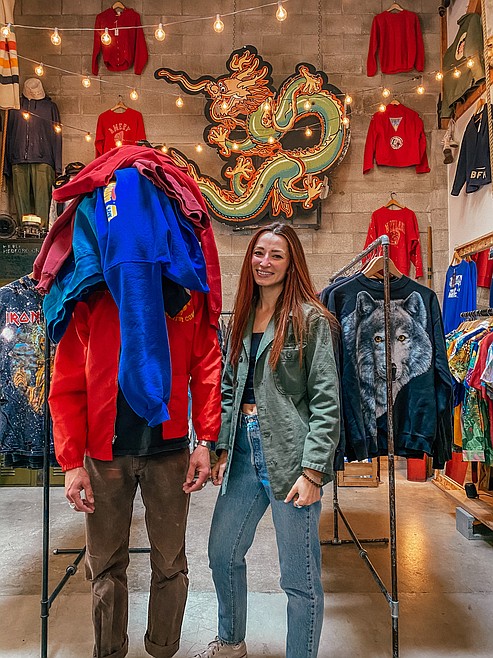 Courtesy photo Owners Alex Jayne (undercover) and Shantell Jayne show off some of the vintage clothing available at Gas and Grain, in Suite 8 at the rear of the Rockford Building at 504 E. Lakeside Ave.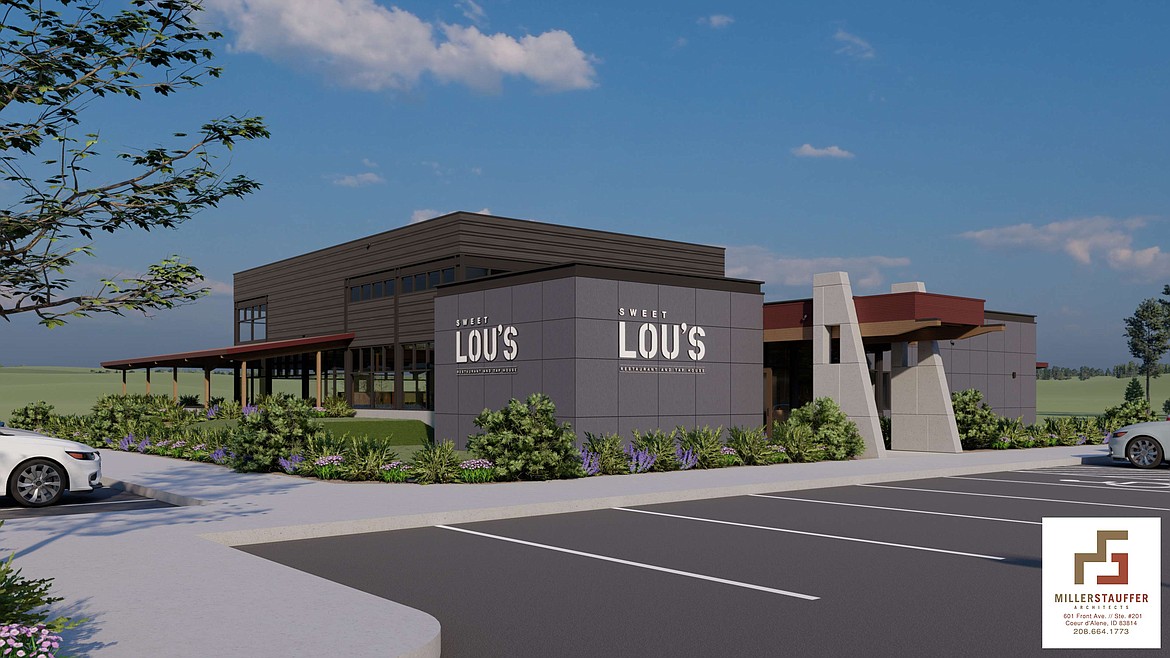 Courtesy photo This rendering from Miller Stauffer Architects shows the Sweet Lou's Restaurant and Tap House planned at The Crossings in Athol.
Previous
Next
by
NILS ROSDAHL/Special to The Press
|
May 23, 2021 1:20 AM
With authentic Latin American cuisine and several types of seating for 110 customers with terrace seating above the Spokane River, Terraza Waterfront Cafe will open Monday at 1950 Bellerive Lane in Riverstone.
The exhibition kitchen boasts dishes from Southern Mexico and Central America that focus on fresh fruits and vegetables, fish and grilled meats. The bar has signature cocktails with fresh fruits, locally brewed beers and a variety of wines.
Events can be on the deck and dock which will have dockside service for boats. Hours this spring are 11 a.m. to 10 p.m. and opening at 10 a.m. for brunch on Saturdays and Sundays. Owner Doug Johnson is assisted by Frank Cruz-Aedo, general manager, and Bjorn Thompson, executive chef.
Phone 208-758-0111. Check www.terrazacda.com.
Sweet Lou's
coming to Athol
Construction will begin this summer on a new Sweet Lou's Restaurant and Tap House at The Crossings in Athol.
With a casual dining atmosphere, the place will hold 130 guests inside and 45 on the patio. With the location close to Silverwood and Farragut, guests will be of all ages.
Owners Chad and Meggie Foust started Sweet Lou's in 2011 in the town of Hope and have added restaurants in Ponderay and downtown Coeur d'Alene.
"We serve American-fare family recipes made from fresh, high-quality ingredients," Chad said. "We are known for having something for everyone and for always having the game on...whatever sports season it may be."
Watch for the opening next spring. Check www.sweetlousidaho.com.
Gas and Grain
opens downtown
The retail vintage store Gas and Grain has opened in Suite 8 at the rear of the Rockford Building at 504 E. Lakeside Ave. downtown.
Owners Alex and Shantell Jayne offer vintage clothing and goods, military wear, street wear and work-wear, old-school, Americana and more with vendors of Vagabond Soundtrack, Bee's Vintage and Surface Creep Forum.
Hours are 11 a.m. to 6 p.m. Tuesday through Sunday and later on weekends during the summer months. Contact through gasandgrain@gmail.com and Instagram @Gas and Grain.
CDA Cremation, Funeral
in Ironwood Square
A non-profit cemetery and funeral organization, Coeur d'Alene Cremation and Funeral now has an office in Suite 100 (next to Rite Aid) in Ironwood Square at 206 W. Ironwood Dr.
Part of Fairmont Memorial Association, services include preneed funeral and cremation plans with associated merchandise and services for a funeral, mass or remembrance event or fundraising.
Hours are 9 a.m. to 5 p.m. weekdays or by appointment with Ryan Rasmussen, David Ittner and Sandra Walker. Phone 208-626-4551. Check www.cdacremation.com.
Now the Tidbits
New places in Fairgrounds Center (4055 Government Way) include BidMore 2 Win and Nex Level Grafix (details soon). And watch for The Fixture Gallery at 155 E. Dalton.
New places coming to Silver Lake Mall include Love Local, All Fired Up, Crime Scene Entertainment, American Heritage and Workwear by B.S.
Back Forty Real Estate will be at 311 CdA Ave.
*A new Jitterz coffee stand will be at 7925 N. Ramsey.
The Two Lakes Motel is near completion at 320 E. Coeur d'Alene Lake Drive.
*Stormin' Norman's Shipfaced Saloon will be at 314 N. Fourth.
A four-story building is planned for across from Red Robin in Riverstone with underground parking, the first floor commercial and the upper floors condos. Details soon.
A "Coming Soon" sign for Consign Furniture & Jewelry is in the southeast corner of Lancaster Road and Warren Street.
Watch for something coming into the ShopKo building...possibly Sportsman's & Ski Haus.
A new commercial and residential building will be built at Government Way and Davidson Ave.
North Idaho Physical Therapy will have a new location on Schneidmiller Ave. in Post Falls.
Killer Burger will put its first Idaho location near the intersection of Prairie and Highway 95.
Watch for major changes with the Burger Bunker and Bunker Bar off Spokane Street in Post Falls.
A new building for Linden Coffee Co. is under construction at 1502 N. Third.
A new gas station-convenience store will be in the northeast corner of Atlas at Seltice.
Truck manufacturing company Kenworth plans a large building for 4374 W. Expo Parkway west of Post Falls.
A large storage complex and new corporate office for Steel Structures of America will be built off Highway 41.
The Den will be a new tavern at 761 N. Idaho St. in Post Falls.
My Nails & Spa will be off Canfield Ave.
The CdA Corner Store is adding a kitchen and tables downtown.
A Union Gospel Mission thrift store is under construction at 7761 N. Government Way.
Takara restaurant will be downtown.
Customers of Perfect Fit Alterations on Aqua Ave. will close June 1 after 40 years. so customers must pick up their items. Phone 208-818-6306.
The building at 1015 Ironwood will house Element Dental and administrative offices for Northwest Dental Benefits.
Schmidty's Burgers will be at 1524 E. Sherman.
A 120-room boutique hotel will be where the Outback Steakhouse was off Northwest Boulevard and I-90.
Coeur d'Alene Nissan will have a major addition to its building off Highway 95.
Metro Car Wash will be near Wendy's in Post Falls.
The Hayden Dairy Queen will be at 513 W. Hayden Ave.
108 North is under construction connected to the Moose Lounge downtown.
A new motel is under construction on CdA Lake Drive between Mullan Ave. and Michael D's Eatery.
Safe Splash will open soon off Kathleen Avenue.
An actual headline: Frequent sex increases pregnancy chances.
Contact Nils Rosdahl at nrosdahl@cdapress.com.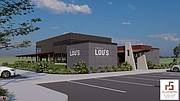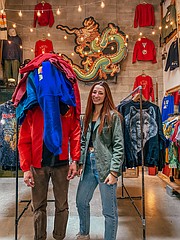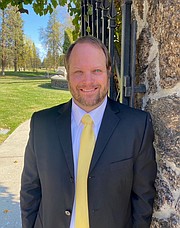 Recent Headlines
---