Isaac R. Gimlen
Isaac R. Gimlen entered into rest on May 17, 2021. He was born on Feb. 24, 1927, in Picher, Okla. His mother brought him and his brother to the Spokane, Wash., area when they were young.
He was preceded by death by his father, Guy Gimlen (1935); mother, Opal B. Hand (2008); step-father, Jack Hand (1979); brother, Guy Leeroy Gimlen (1982); first wife, Margaret Garrett (2006); second wife, Kathleen Coleman (2005); and step-son Michael (Fran) Coleman (2017). He was married to Margaret Garrett in 1949 for 14 years and married to Kathleen Coleman in 1966 for 39 years.
He is survived by children Guy Gimlen, Kathleen Ann Nielson, Patrick Coleman, Timothy Coleman; grandchildren, Amy Gimlen Burrin, Ana LaFond, Angelica Thaut, Abagail Partyka, Colleen Nishikewa, Aaron Coleman; seven great-grandchildren, and many nieces and nephews.
He raced hydroplane boats and loved fishing, mechanical work, traveling in retirement with his wife, painting and making jewelry.
He served in the military in the U.S. Coast Guard and Navy in World War II.
He served more than 25 years with the Spokane Police Department until 1980, as motorcycle patrol officer, investigator and sergeant, and he retired as a lieutenant.
He was a member of Spangle Masonic Lodge 131 for 60 years, the Paradise Grange, the Elks and Eagles Lodges, a charter member of Automotive Machinist Union 942, the Fraternal Order of Police, and Captains and Lieutenants Association of Spokane Police Dept.
Funeral services will be held at 12:30 p.m. on June 5, 2021, at Spokane Memorial Gardens.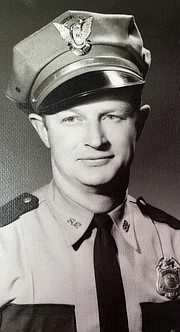 Recent Headlines
---