Where have all the caribou gone?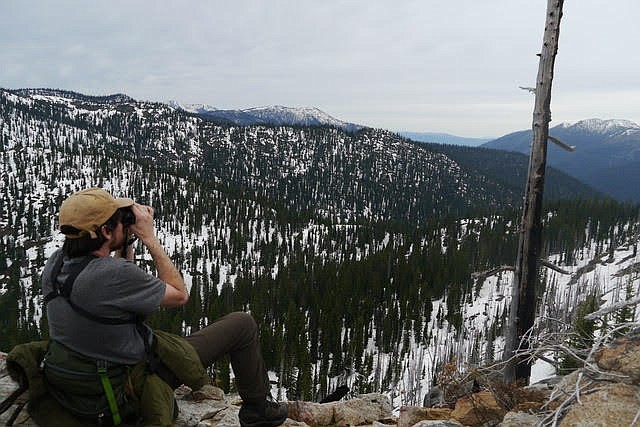 Jack Kredell checks out former caribou habitat in the southern Selkirk Mountains.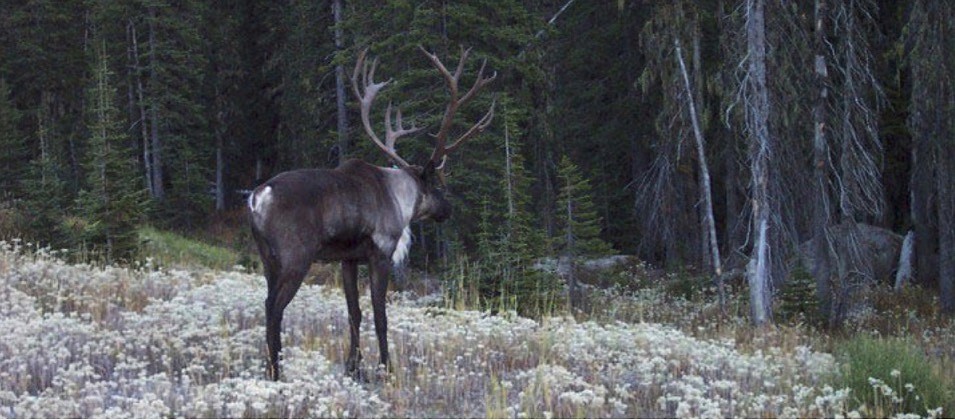 Photo by Tim Layser/Selkirk Conservation Alliance A caribou in North Idaho.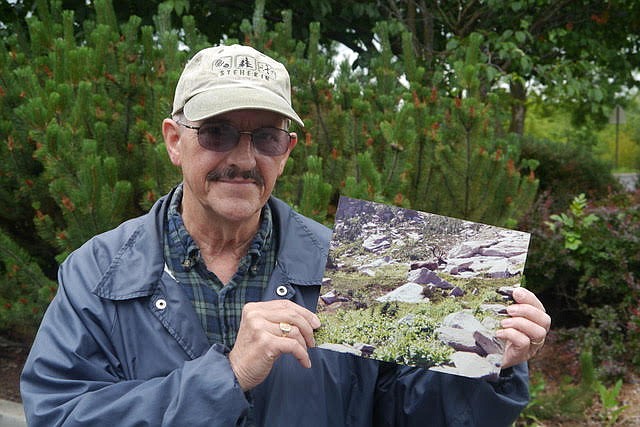 Bob Case, of Spokane told his story about a caribou encounter at Chimney Rock in 1994.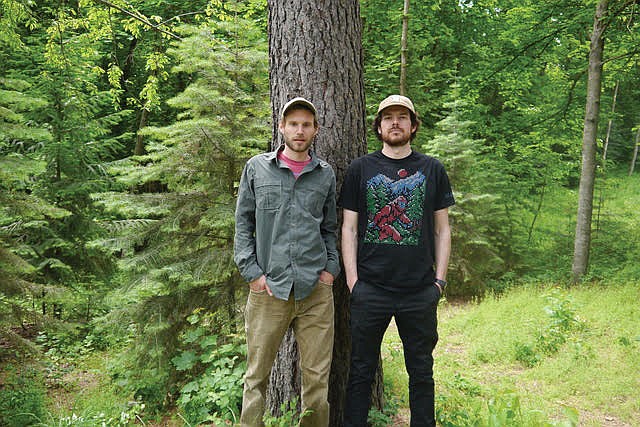 Photos courtesy of Chris Lamb Graduate students Chris Lamb, left, and Jack Kredell are compiling oral histories about caribou to raise awareness of their former existence in the southern Selkirk Mountains.
Previous
Next
By BRIAN WALKER
University of Idaho
Idaho mountain caribou were Ice Age relics in the Lower 48 that the world left behind.
Chris Lamb and Jack Kredell, University of Idaho English graduate students, are raising awareness of the caribou's former existence in the southern Selkirk Mountains by compiling oral histories from biologists, conservation officers and about 20 residents who encountered the animal.
"Providing space for people to tell these stories was incredibly rewarding," said Kredell, from Lemont, Pa.
The "Storying Extinction: Responding to the Loss of North Idaho's Mountain Caribou" research project will educate people about the history of the caribou and the factors that contributed to their decline and 2019 extirpation, including logging, development and wildfires.
"All of these factors increased predation on caribou by creating habitat for other animals that attracted increased numbers of mountain lions," said Lamb, a native of Andover, N.H. "Many say wolves were the primary predator, but biologists tell us that lions were the primary cause of death by predation."
The students are building a multilayered, interactive digital archive composed of stories and landscape, geographical and ecological layers to document the caribou's existence before it was declared extinct in 2019.
"We want to bridge the gap between academia and the general public," Lamb said. "The hope is that this project will present viewers with a rendering of the region. It exists now with only memories and no caribou."
The students explored rugged terrain to understand the ecological changes that led to the caribou's extinction.
"Many weekends were spent last summer and fall climbing through the mountains, enduring harsh weather and encountering wildlife where caribou once thrived," said Lamb.
They also gathered game camera footage of species occupying former caribou habitat and historical documents about caribou existence.
"We spent many hours in former caribou habitat hanging and retrieving trail cameras that caught images and videos of animals currently living there that are connected to the extirpation of mountain caribou," Lamb said.
Partnering with and being supported by U of I's Center for Digital Inquiry and Learning has allowed the team to work within the growing field of digital humanities.
"'Storying Extinction' combines research from the humanities, including the fields of narrative theory and animal studies, with filmed interviews and a GIS framework to generate a really innovative, multidisciplinary and intimate project," said English Professor Jennifer Ladino. "Users of this 'deep map' will bear witness to personal human stories, encounter stunning video footage of nonhuman animals in their home environments, and potentially develop a more ethical relationship with the more-than-human world."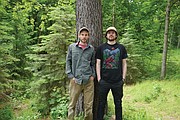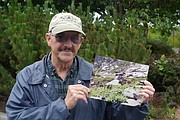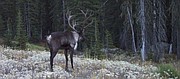 Recent Headlines
---