Summer adventures ahead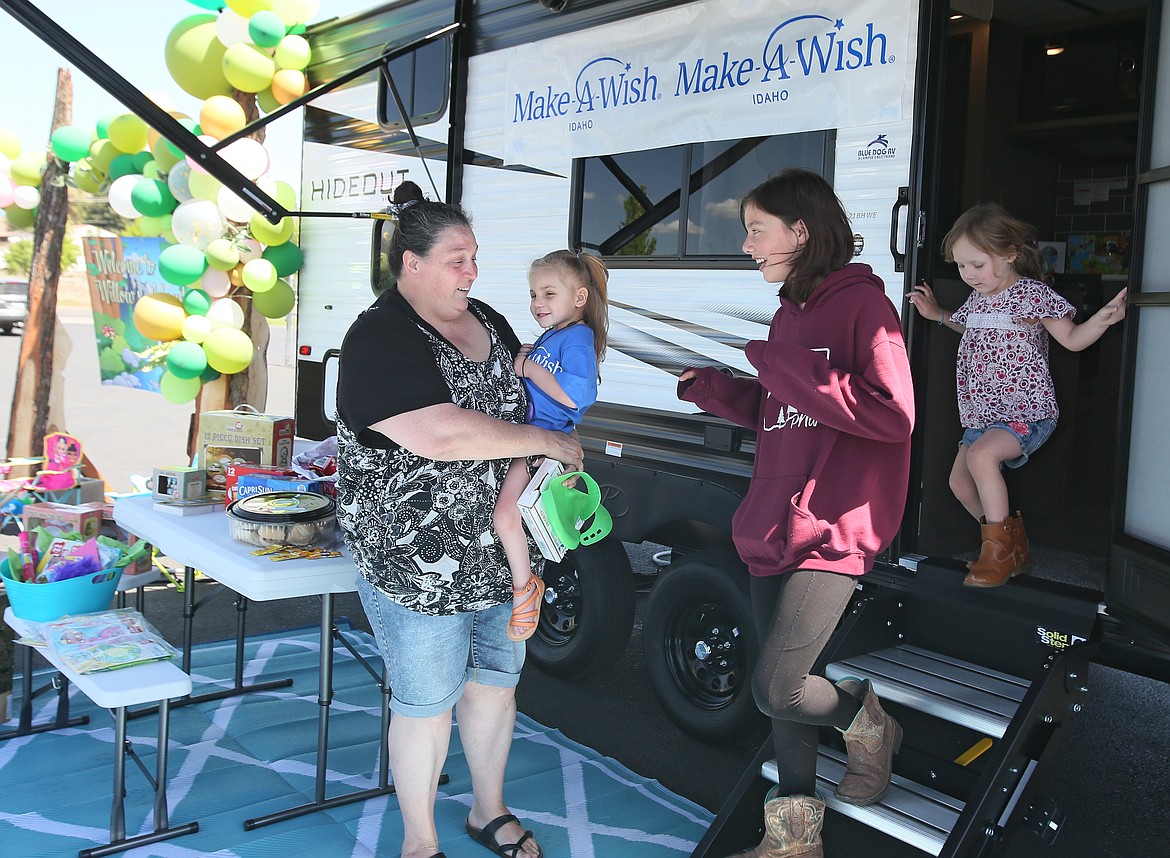 Grandma Jodi Likkel smiles with birthday girl Willow Leavitt, who turned 4 on Monday, as cousins Maddie Sloan, right, and Emma Greve, far right, check out the family's new camper at Blue Dog RV in Post Falls.
DEVIN WEEKS/Press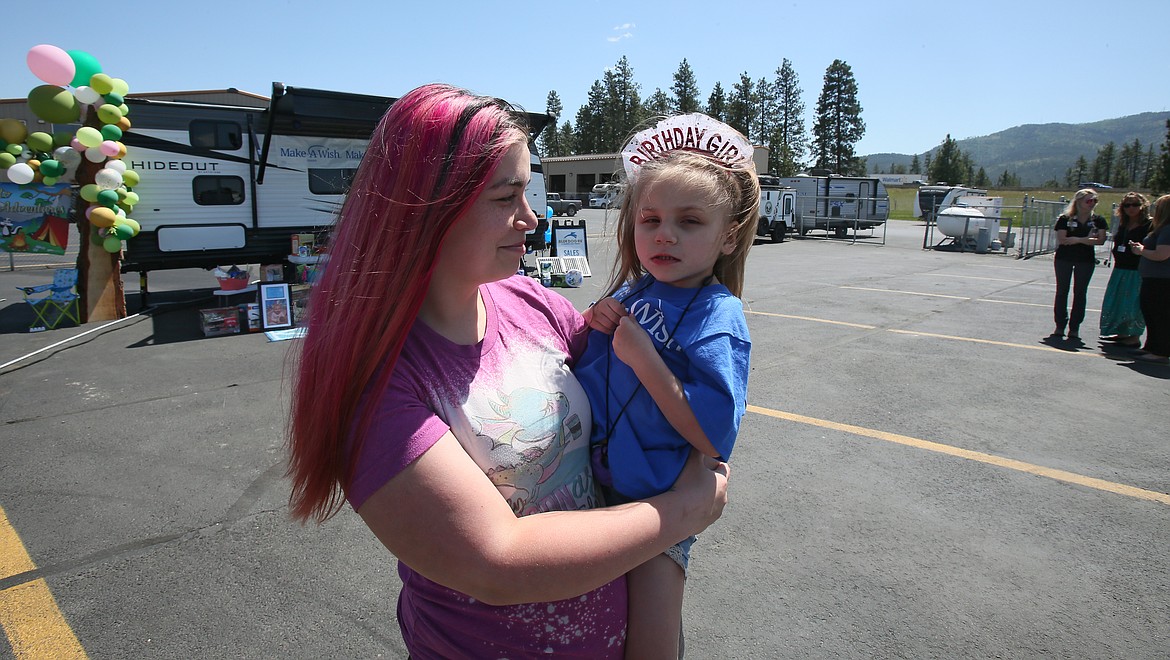 Mom Berkley and 4-year-old Willow Leavitt celebrate Willow's birthday Monday during a Make-A-Wish Idaho wish reveal at Blue Dog RV in Post Falls. Willow received a new camper and lots of fun activities and supplies to go with it.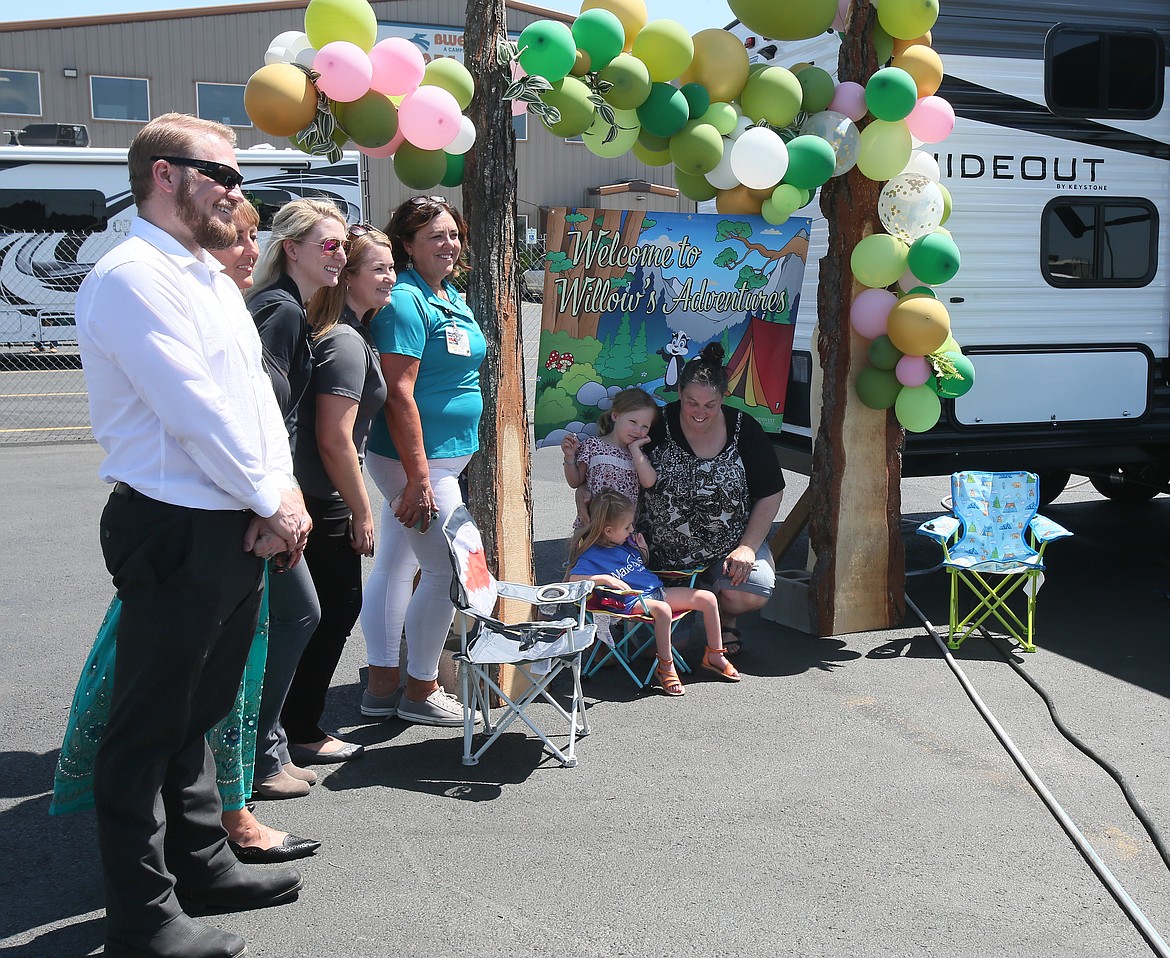 Northwest Specialty Hospital, Blue Dog RV and Make-A-Wish Idaho make a camping dream come true for 4-year-old Willow Leavitt, seated, on her birthday on Monday.
Previous
Next
POST FALLS — On her fourth birthday, Willow Leavitt sat in her own kiddie camping chair, admiring the mesh cup holder and armrest.
Behind her was a banner that read, "Welcome to Willow's adventures," showing happy woodland creatures enjoying the great outdoors.
Willow and her family will soon see those woodland creatures for themselves, as they experience the beauty of the Northwest from their brand new Hideout camper.
"This is amazing, this is absolutely amazing," Willow's grandma, Jodi Likkel of Hayden, said Monday while at Blue Dog RV in Post Falls during the wish reveal. "I'm overwhelmed."
Make-A-Wish Idaho, Blue Dog RV and Northwest Specialty Hospital partnered to give Willow an unforgettable birthday experience and a gift that keeps on giving.
About two years ago, Willow was diagnosed with Rett syndrome, an extremely rare genetic mutation in girls that affects coordination, speech and use of the hands.
"It was a pretty significant diagnosis that we weren't expecting," Likkel said.
She said the family waited a while to request a wish to see how things would go.
Although the sky is the limit when it comes to little ones making wishes, Likkel explained that Willow doesn't enjoy crowds, so they had to be selective in what her wish would be.
"A lot of things were out of the question," she said. "Disneyland would be way too much for her."
Once the camper was wished for, the kind hearts at Make-A-Wish Idaho, Blue Dog and Northwest Specialty got to work.
"Her favorite thing is just to spend time with her family," wish granter Leanne Poole said. "It's been a big deal and a big community group effort. Without everybody, there's no way this would have pulled off."
As well as a new camper valued at nearly $29,000, the cupboards were stocked with supplies and new blankets and bedding were provided, as well as a picnic table, toys, accessories, solar panels, a barbecue and more.
"Everything they're ever going to need and then some is taken care of," Poole said.
Her husband, Jason Poole, director of sales and finance for Blue Dog RV, said providing this opportunity is a way for Blue Dog to be a leader for its employees when it comes to community involvement and outreach.
This is the third wish Blue Dog has helped grant in the past two years and the sixth overall, including wishes granted at other locations.
"We try to be involved in our community in a benevolent fashion on a pretty regular basis," Jason Poole said.
Katie Spiker, senior human resources generalist for Northwest Specialty who helped coordinate the reveal, said this event was "such a bucket filler."
"It's amazing to be able to help a family," Spiker said. "Northwest Specialty takes pride in being able to do these types of things for our community. We were really honored to be a part of this."
Willow's mom, Berkley Leavitt of Coeur d'Alene, said the family already has in mind where they're going this summer.
"Our first trip hopefully is to Yellowstone, that is the goal," she said. "We're really excited."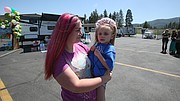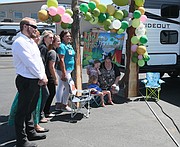 Recent Headlines
---