Sanford Edward Twitchell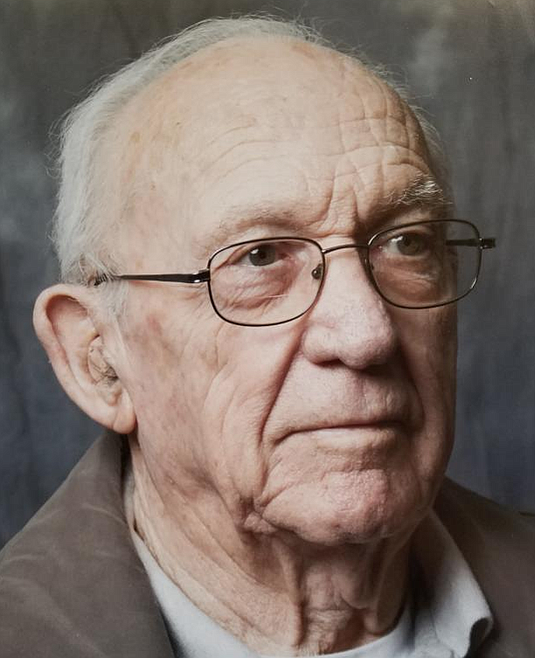 Sanford "Sandy" Twitchell passed away on Wednesday, May 5, 2021, at the age of 96, 17 days before his 97th birthday. He is now with the love of his life, Lois, and his middle son, Bob. Sandy, a man of God, was an amazing son, brother, husband, father, grandfather, uncle, Marine, teacher and commercial fisherman.
Sandy was born May 22, 1924, in Santa Cruz, Calif., to Sanford L. Twitchell and Ida W. Milligan. He was the oldest of five children: Dolly, Shirley, Don and Marilyn (all deceased). They moved to a ranch that ran along the coast of California, from Big Sur to the Hearst Ranch. Sandy's father rented some of this land from Hearst. They lost the ranch when Sandy was 12 because of the depression. The family then moved to Sebastopol, Calif. There, when Sandy was 15, his father died, leaving Sandy's mother, Ida, to raise her children by herself. They moved to Santa Rosa, Calif.
Sandy enlisted in the Marines at age 18. His brother, Don, enlisted in the Navy. Thus, both of Ida's sons fought in World War II in the Pacific; Sandy in the Raider Battalions behind enemy lines and Don on a submarine. In April 1945, while in a battle on Okinawa, Sandy was injured from hand grenades thrown into his foxhole. He was able to throw one out but another blew up next to him. He was fortunate to be transported to a ship with a neurosurgeon in the Pacific, who was able to repair his left leg. He was awarded the Purple Heart.
Sandy went home to Santa Rosa and met the love of his life, Lois Smette, at an ice cream store. They were married March 9, 1946. They had three children: Sanford, Robert (deceased) and Tomina. He and Lois built their own house there. He currently has 12 grandchildren, 38 great-grandchildren, and 10 great-great-grandchildren.
Sandy earned a Bachelor's degree from UC Davis and a Master's degree from Temple University in Philadelphia.
He taught for 36 years – science, agriculture, physics and shop at Cloverdale High School, Herbert Slater Jr. High and Cook Jr High.
Sandy was a minister in the Reorganized Church of Jesus Christ of Latter Day Saints (RLDS) church, holding offices of Elder and High Priest, and he pastored at the Santa Rosa congregation for 11 years.
During summers he was a carpenter and pursued commercial salmon fishing. He had a 38 foot boat named the 'Tomina Mae.' Later, he built the first cement commercial fishing boat on the West Coast, a 42 foot vessel built from government plans that he modified to make it stronger and more seaworthy. These mods were so superior, the government bought the plans.
Sandy and Lois enjoyed their lives in Hayden after moving there in July, 1985. Sandy was an avid hunter and enjoyed hiking, camping and taking his grandchildren fishing and boating. He loved to work in his yard and garden. He lost his beloved Lois on May 12, 2014. He joined her and all those he loved, who went before him, on May 5, 2021.
A celebration of life will be held for Sandy at 2 p.m. on Sunday, May 23, 2021, at Yates Funeral Home, 373 E. Hayden Ave., Hayden, ID 83835. In lieu of flowers, donations may be made to the Wounded Warrior Project (woundedwarriorproject.org/donate) or to the Marine Raider Foundation (https://marineraiderfoundation.org/get-involved/donate/)
Recent Headlines
---