John Calvin Ely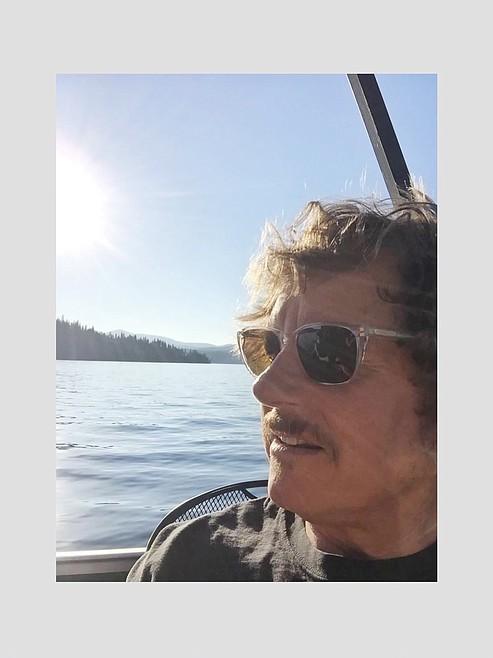 John used to say,
Life's journey is not to arrive at the grave with a well preserved body, but rather to skid in sideways, totally worn out shouting 'Holy Sh*t what a ride!'
Mission accomplished.
John Calvin Ely, beloved father, grandpa, brother, uncle, son, best friend to a lucky handful and dear friend to many, took his last earthside breaths on April 27, 2021.
Born in Spokane, Wash., on Oct. 27,1951; the favorite son of Sarah Dell Ely and John Calvin Ely, who, during John's exuberant toddlerhood, had an eight foot fence built around the backyard to keep him safe. In no time John found a way over the fence and escaped the yard. No single story can say it all, but this one might be kind of close.
Sandwiched between two sisters, Roye and Adrienne, and a passel of kids who were like cousins, John did a big part of his growing up in Mica Bay. An immanent explorer, expert retriever of trout and bullfrogs, master of firecrackers and occasional skunk victim, John spent half of those days above water and the other half underneath it.
His holy place was at high speeds and his personal equilibrium found its sweet spot at the apex of or underneath the sweep of great arcs. Barreling through powder snow, throwing a rooster tail of lake water over his head waterskiing, leaning his whole body to counterbalance the pontoon of a Hobie Cat– John met the world with joyful physicality.
John's first temple was the mountains. He learned to ski on Mt Spokane when he was five years old and loved the sport his whole life.
John got an early taste for the vastness of the world when his folks moved to Thailand shortly after John graduated high school. His father was setting up hospitals in Vietnam and brought his children over the border numerous times to witness the realities of the war.
This experience seeded his drive for travel and a social and political consciousness that John shaped and reshaped for the rest of his life. A quote on his fridge read, "How do you know if you have a mind if you can't change it?"
After his fastest, younger years John rerooted his life in Spokane. He met Vicki Carter and stepped into one of his life's greatest adventures and proudest identities as father to Lauren and Ben. John showed up for fatherhood in a big way.
"I could literally feel his heart when he was near me- it was the biggest and he always made me feel so loved," says Lauren.
For over 30 years, John displayed his unconditional love for his children, and then his grandchildren, who were the highlight of his life. Ryan, Kailee, Maverick and Mason were his world.
John was a soulful rarity– one part Buddha, one part funky space cowboy, equal parts playfully irreverent and humble. Non-conformist to the bone with a big, loving heart, John went big in all directions. He was deeply contemplative, curious, and radically accepting of people and the complexities of human experience.
John was free. Later in his life he struggled with a physical body that tried to tell him otherwise. With courage he learned to play at slower speeds, using his job in international sales as a springboard for scuba diving all over the world and finding a new temple in Idaho rivers.
Rejector of cruelty, willful ignorance, contrived authority, sweet potatoes and stinky foot cheese. Believer in the sanctity of blues and rock played ear-meltingly loud, lover of grilled cow, sticking it to the man, chocolate malts, his inseparable sidekick Jax, Mica Bay and always the mountains and rivers. Most of all he loved his children, grandchildren, sisters, nieces, nephews, and dear friends, who will all carry John's indelible spark forward forever.
John is free, deeply loved and fiercely missed.
Recent Headlines
---