Construction begins on Kenworth sales building

Courtesy photo This rendering shows a recently-built Kenworth location in Utah that will be similar to what is being built in Post Falls.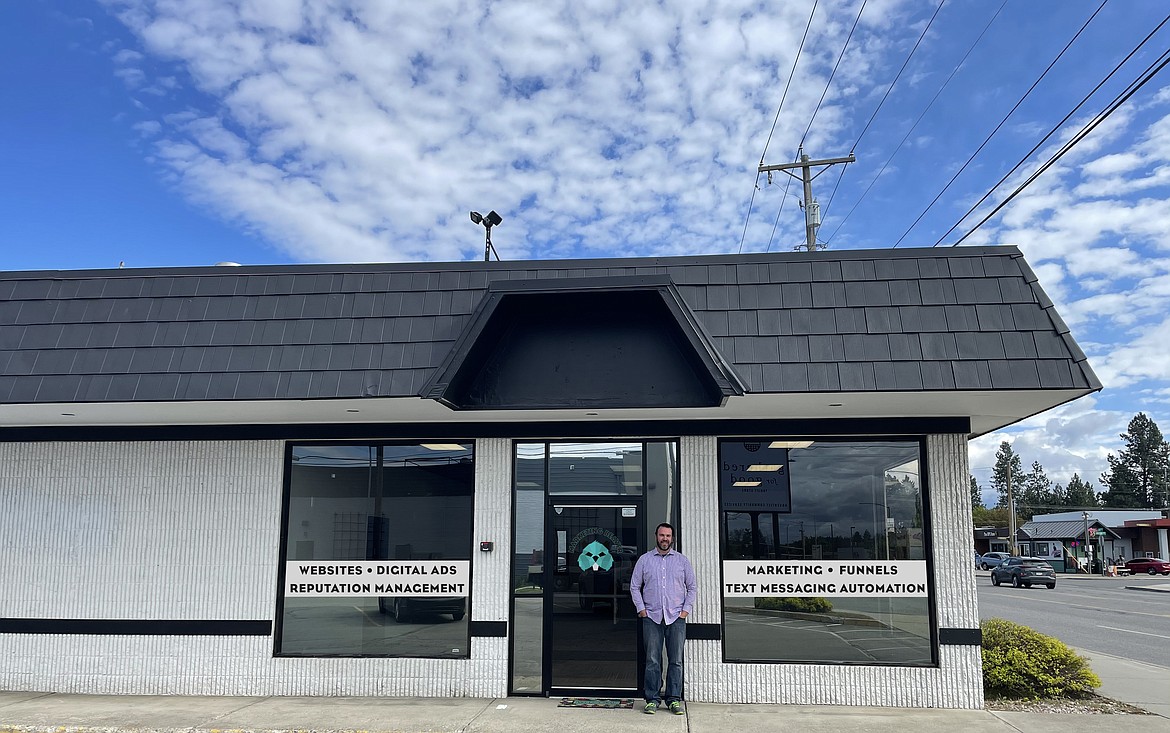 Courtesy photo Steven Paquin is ready to help local businesses at Marketing Beaver, 2801 N. Government Way.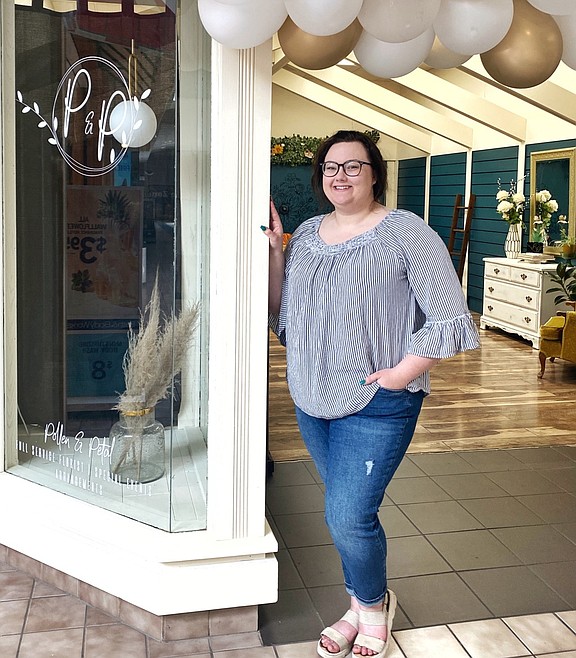 Courtesy photo Owner Holly Brunner has opened the Pollen & Petals floral shop in Suite 1213 (next to Bath & Body Works) in Silver Lake Mall.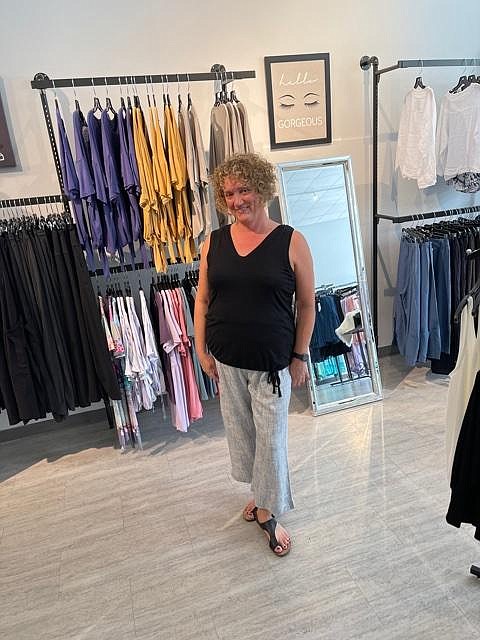 Courtesy photo Customer Carol Evans tries on some clothes at Fresh Threads at 2055 Main St. in Riverstone.
Previous
Next
by
NILS ROSDAHL/Special to The Press
|
May 16, 2021 1:20 AM
Construction has begun on a large Kenworth Sales building at 4373 W. Expo Parkway west of the I-90 - Pleasantview Road interchange.
With completion anticipated in early 2022, the dealership on 10 acres will include 24 service bays, a body shop, parts department and new and used truck sales, rental and leasing.
With more than 30 dealership locations, Kenworth sales has more than 1,200 employees. Check www.kenworthsalesco.com.
Fresh Threads opens
in Riverstone
Offering women's apparel of all sizes, Fresh Threads has opened at 2055 Main St. in Riverstone.
The inventory includes summer apparel, tanks, linen apparel, accessories, jewelry, purses, sunglasses and more. Follow on Facebook for new inventory.
With hours to expand as owner Sheila Jaynes hires more associates, hours now are 11 a.m. to 6 p.m. Monday through Saturday. Phone 208-981-8440.
Pollen & Petal opens
in Silver Lake Mall
A full-service floral shop, Pollen & Petals has opened in Suite 1213 (next to Bath & Body Works) in Silver Lake Mall, 200 W. Hanley Ave.
The store offers daily arrangements, pre-orders for weddings, large or intimate events and subscription services and soon retail gift options.
Owner Holly Brunner offers hours of 10 a.m. to 4 p.m. Tuesday through Saturday. Phone 208-625-7749. Check www.pollenandpetal.com.
Marketing Beaver
on Government Way
Helping local businesses reach their full potential, Marketing Beaver is now at 2801 N. Government Way.
Steven Paquin helps businesses of all sizes manage their day-to-day online activities using custom software. Marketing Beaver helps with phone calls, text messages, social media messaging, appointment setting and reputation management by building automated solutions so owners can be more organized and focus on their business.
Hours are 8 a.m. to 3 p.m. weekdays and available online. Phone or text 208-231-7771. Check www.marketingbeaver.com.
Now the Tidbits
New places in Fairgrounds Center (4055 Government Way) include BidMore 2 Win and Nex Level Grafix (details soon). And watch for The Fixture Gallery at 155 E. Dalton.
New places coming to Silver Lake Mall include Love Local, All Fired Up, Crime Scene Entertainment, American Heritage and Workwear by B.S.
Watch for Fairmont Memorial at 206 W. Ironwood.
Back Forty Real Estate will be at 311 CdA Ave.
*A new Jitterz coffee stand will be at 7925 N. Ramsey.
The Two Lakes Motel is near completion at 320 E. Coeur d'Alene Lake Drive.
*Stormin' Norman's Shipfaced Saloon will be at 314 N. Fourth.
Evidently a four-story building is planned for across from Red Robin in Riverstone with underground parking, the first floor commercial and the upper floors condos.
A "Coming Soon" sign for Consign Furniture & Jewelry is in the southeast corner of Lancaster Road and Warren Street.
Watch for something coming into the ShopKo building...possibly Sportsman's & Ski Haus.
A new commercial and residential building will be built at Government Way and Davidson Ave.
Terraza Waterfront Cafe will be at 1950 Bellerive Lane in Riverstone.
North Idaho Physical Therapy will have a new location on Schneidmiller Ave. in Post Falls.
Killer Burger will put its first Idaho location near the intersection of Prairie and Highway 95.
Watch for major changes with the Burger Bunker and Bunker Bar off Spokane Street in Post Falls.
A new building for Linden Coffee Co. is under construction at 1502 N. Third.
A new gas station-convenience store will be in the northeast corner of Atlas at Seltice.
Truck manufacturing company Kenworth plans a large building for 4374 W. Expo Parkway west of Post Falls.
A large storage complex and new corporate office for Steel Structures of America will be built off Highway 41.
The Den will be a new tavern at 761 N. Idaho St. in Post Falls.
My Nails & Spa will be off Canfield Ave.
The CdA Corner Store is adding a kitchen and tables downtown.
A Union Gospel Mission thrift store is under construction at 7761 N. Government Way.
Squatch Mountain will be a gift store at 211 E. Sherman.
Takara Restaurant will open on Lakeside downtown.
Customers of Perfect Fit Alterations on Aqua Ave. will close June 1 after 40 years. so customers must pick up their items. Phone 208-818-6306.
The building at 1015 Ironwood will house Element Dental and administrative offices for Northwest Dental Benefits.
Schmidty's Burgers will be at 1524 E. Sherman.
A 120-room boutique hotel will be where the Outback Steakhouse was off Northwest Boulevard and I-90.
Coeur d'Alene Nissan will have a major addition to its building off Highway 95.
Metro Car Wash will be near Wendy's in Post Falls.
The Hayden Dairy Queen will be at 513 W. Hayden Ave.
108 North is under construction connected to the Moose Lounge downtown.
A new motel is under construction on CdA Lake Drive between Mullan Ave. and Michael D's Eatery.
Safe Splash will open soon off Kathleen Avenue.
It's interesting that none of the Sherman Ave. eateries have second-story windows or terraces that look at the lake or the sidewalk people.
Contact Nils Rosdahl at nrosdahl@cdapress.com.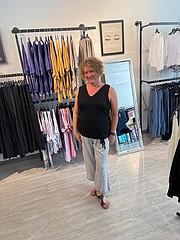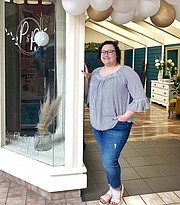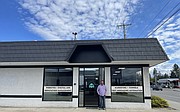 Recent Headlines
---