Sex offender gets prison time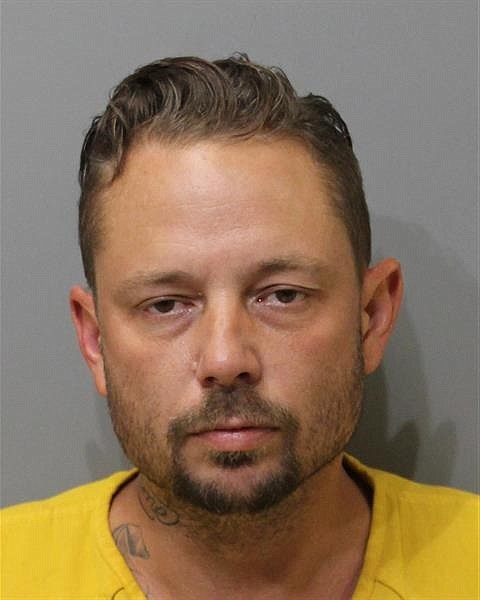 POST FALLS — A registered sex offender will spend at least three and a half years in prison after pleading guilty to multiple charges in three separate cases.
Joshua K. Finley, 40, pleaded guilty in April to failing to notify of an address change and to grand theft, both felonies.
In separate cases, he pleaded guilty to violating a no contact order and to six counts of telephone harassment, all misdemeanors.
Finley, who was convicted of rape in Kootenai County in 2005, reportedly did not notify the sheriff's office when he moved from Canyon County to Kootenai County in 2020.
Sex offenders in Idaho are required to notify the county sheriff's office of any address change within two business days.
Failure to register or update information is a felony punishable by up to 10 years in prison.
When contacted by police, he was reportedly in possession of a financial transaction card that had been reported stolen.
Grand theft is a felony punishable by a minimum of one year in prison and a maximum of 14 years.
Judge Scott Wayman sentenced Finley last month to two years fixed for failure to register. He sentenced Finley to two years fixed and eight years indeterminate for grand theft.
The sentences are to be served concurrently.
Finley was investigated last year for death threats and vandalism at his former wife's place of employment.
The facility was the target of extensive graffiti and threatening voicemails over the course of three days in 2020, most directed toward Finley's former wife.
He was charged with six counts of telephone harassment for reportedly threatening his former wife and several of her family members.
A first conviction for telephone harassment is punishable by up to one year in jail.
Finley was later charged with violating a no contact order issued in August 2020 when he reportedly called his ex wife in September. A misdemeanor, the charge is punishable by a maximum of one year in jail.
Finley pleaded guilty to the charges in April.
Judge Clark Peterson called the facts of the cases "shocking" when he sentenced Finley this week. He said he believed Finely deserved the maximum sentence.
"The threats and pattern of behavior are just extraordinary," he said.
Judge Peterson sentenced Finley to 365 days in jail for violating a no contact order, to be served after Finley completes his two-year prison sentence.
For each count of telephone harassment, Judge Peterson sentenced Finley to 180 days in jail, with 143 days credit for time served.
Each sentence is to be served consecutively, for a total of 222 days.
Judge Peterson also issued a 10-year no contact order between Finley and his former wife.
Finley reportedly has six previous felony convictions, as well as five previous misdemeanor convictions.
Recent Headlines
---